The U.S. Fund for UNICEF's corporate partners offer unique ways to support UNICEF's work to help children survive and thrive.  See the current partner offers below.  
ALEX AND ANI: Spring  & Summer 2016 Collections 
ALEX AND ANI will donate 20% of the purchase price* from each piece sold from its Earth's Caretakers (until May 31) and Deep Sea Wonders  (until August 31) collections.   
The bracelets are available in ALEX AND ANI stores in U.S. and Canada, select authorized retailers worldwide and online at www.alexandani.com.  The creatures represent the individual roles we can all play in making the world a better place: Our small actions here and now, combined together, can make a huge difference to the lives of others.
Pictured above: The Deep Sea Wonders Collections sold in support of UNICEF. 
Read more about ALEX AND ANI's partnership with UNICEF.
*Purchase price includes sales to ALEX AND ANI retail and web customers, and authorized retailers. No portion of the purchase price is tax deductible. UNICEF does not endorse any brand, company or service.
American Airlines: A Little Change Makes a Big Difference

Through UNICEF's Change for Good program on American Airlines, travelers can make donations of foreign and domestic currency on select American Airlines international flights. Every euro, pound, peso, yen, dollar, etc., donated will help UNICEF provide a healthier, happier future for children around the world. 
Change for Good is an innovative partnership between UNICEF and the international airline industry. American Airlines has been the participating airline in the U.S. since 1994, making Change for Good one of American's largest, and longest-running charitable programs.
American Airlines AAdvantage members can also donate their AAdvantage miles (1,000-mile minimum) to support American's Kids in Need program which supports children's charities including the U.S. Fund for UNICEF.
The Container Store
The Container Store, the nation's leading retailer of storage and organization products, has partnered with the U.S. Fund for UNICEF to help raise critical awareness and funds for UNICEF education programs. 
The campaign allows customers to make donations in-store and online from July 1 – September 5, 2016. Every dollar donated will help UNICEF put children first, including providing access to quality education for children around the world. 
To donate online at checkout, visit standfor.containerstore.com/page/unicef
Delta SkyMiles®

Over the past decade, Delta® SkyMiles® members have helped U.S. Fund for UNICEF to save hundreds of thousands of dollars by donating their unused miles through the SkyWish program. This means that more of the money we raise goes to where it is needed the most – to UNICEF's life-saving work for children.
In 2015 alone, the savings made were equivalent to the cost of providing 2,500 malnourished children with lifesaving nutrition for 5 days. Those miles lying around in your account have the potential to make such a huge impact. 
To donate miles visit delta.com/skywish and select 'UNICEF'.
Disney & Target Support UNICEF Kid Power
UNICEF Kid Power allows kids to get active and save lives. With the world's first wearable-for-good™, available at Target in blue, orange and two special "Star Wars: Force for Change" editions in black and white, kids go on missions to learn about new cultures and earn points. Points unlock funding from partners, parents and fans, and funds are used by UNICEF to deliver lifesaving packets of therapeutic food to severely malnourished children around the world. UNICEF Kid Power is made possible through the generous support of Disney, "Star Wars: Force for Change" and Target.
Giorgio Armani Fragrances' Acqua for Life Campaign Supports the UNICEF Tap Project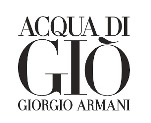 For the seventh year, Giorgio Armani Fragrances returns as national partner of the UNICEF Tap Project, a U.S. Fund for UNICEF initiative that helps UNICEF provide clean water, sanitation and hygiene education for children worldwide. Through its "Acqua for Life" campaign, fans of Acqua di Giò for men and Acqua di Gioia for women can join the company in helping support this campaign. From March 1-31, 2016, the company will donate $15 for each Acqua for Life Acqua di Giò limited edition cologne, and $5 for each Acqua di Giò fragrance spray and Acqua di Gioia fragrance gift set purchased in the U.S. from March 1-31, 2016, to the U.S. Fund for UNICEF with a minimum guaranteed donation of $500,000. During the month of March, the company will also donate the funding equivalent of one day of water for a child in need for every five minutes a user spends away from their cell phone, up to $75,000. In addition, Giorgio Armani Fragrances will donate $1 to the U.S. Fund for UNICEF to support UNICEF's water programs for children for each Acqua for Life bracelet with sample fragrance purchased from February 1 - June 30.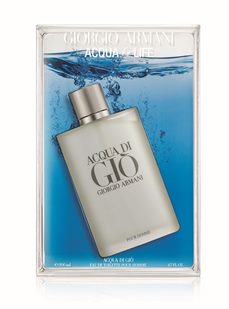 For more information, visit www.giorgioarmanibeauty-usa.com/acquaforlife
Louis Vuitton's Silver Lockit
Louis Vuitton makes a promise to help children in emergencies and in vulnerable situations around the world. A specially designed product – a Silver Lockit pendant and bracelet– which symbolizes protection and which seals one's commitment, will be available in Louis Vuitton stores and online  throughout 2016. For each item sold (RRP $500) Louis Vuitton will donate $200 to UNICEF's work.
Funds raised will make a huge difference to the lives of children in need. For example, just $200 could allow UNICEF to provide:
6 First Aid kits with practical equipment for treating cuts and minor burns to protect children against infections; or
25 fleece blankets to keep babies and children warm and snug in emergency situations; or
45 life-saving mosquito nets to help protect children and their families from malaria.
Find out more about the LOUIS VUITTON for UNICEF partnership.