Johnson & Johnson and UNICEF USA's Partnership:
Strengthening Community Health Systems
Partner since 1981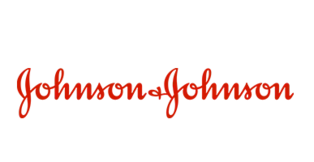 For over 30 years, Johnson & Johnson (J&J) and UNICEF have worked together to improve the lives of children and their communities globally.
J&J has gifted more than $20 million in support of UNICEF's global work for children, mothers and families. Together we have reached 40,000 health workers and nearly 1 million beneficiaries with lifesaving tools and resources since 2018. 
Priorities for the partnership include providing health workers with training and psychosocial support and advancing digital innovations to strengthen health systems in 30 countries and territories.
Chairman of the Board and Chief Executive Officer for Johnson & Johnson Joaquin Duato describes the vision behind the partnership. Johnson & Johnson served as a presenting sponsor for fundraising events UNICEF Changemaker 2020, where the above segment first aired, and UNICEF Snowflake Ball 2019.
Equipping healthcare workers with knowledge and resources
A robust, trained and motivated healthcare workforce is critical to saving and improving the lives of children and their families while also improving health outcomes. 
In Vietnam, UNICEF and J&J work together in some of the most remote provinces to ensure that community health workers and midwives in ethnic minority communities receive quality skills-based training to better serve mothers and their newborns. The program builds the capacity of healthcare workers to provide skilled birth assistance and early essential newborn care.
In Pakistan, J&J-supported UNICEF programs train female health workers in maternal, neonatal and newborn care, including hygiene, immunization and nutrition. The program takes a shared learning approach, equipping female health workers with portable projectors for sharing educational videos with women in their communities.  
Innovating for children's health
UNICEF identifies, tests and scales creative solutions to meet the needs of the most vulnerable children. J&J supports the development of innovative technologies that aim to improve maternal and newborn health outcomes, including:
mobile health technologies in China and Uganda, making maternal, neonatal and child health information more accessible and facilitating data-driven interventions in high-risk populations

online courses that provide wellness and psychosocial support to frontline health workers in Brazil

a co-created "1,000 Days" toolkit, an open-source dashboard that equips health care professionals with health, nutrition and HIV/AIDS information and recommended interventions to improve quality of care for mothers and children.
Responding to emergencies worldwide
J&J's support helps UNICEF reach children and families when disaster strikes. The partners work together to provide immediate and long-term relief, helping communities build back better.
J&J has contributed over $2 million in grant and in-kind support for UNICEF's emergency response. This support helped provide relief to families in the Bahamas affected by Hurricane Dorian, displaced people in Brazil and earthquake and typhoon victims in Indonesia. 

As the world reeled from the devastating impacts of COVID-19, J&J provided direct support to nine countries — which includes contributions from J&J employees — to help UNICEF meet the changing needs on the ground.  
Learn more about how UNICEF and companies work together to create better futures for children.