Louis Vuitton & UNICEF's Partnership: Promising a Better Future for Children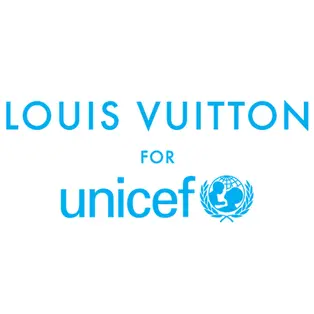 Partner since 2016
The LOUIS VUITTON for UNICEF partnership, launched at The UNICEF Ball 2016, is an ongoing commitment by the fashion house to support UNICEF's programs around the world. Leveraging the label's global network of stores, clients and employees, the partnership has raised over $14 million, helping UNICEF provide emergency support to children in Bangladesh, Jordan, Malawi, Mozambique, Nepal, Syria, Zimbabwe and elsewhere.
#MAKEAPROMISE campaign
The #MAKEAPROMISE campaign, also unveiled at The UNICEF Ball 2016, is based on the simple act of a child making a "pinky promise." Supporters are invited to join Louis Vuitton in promising to help children in need, wherever they may be, by sharing photos of themselves linking pinkies with a loved one and posting the images online with the hashtag #MAKEAPROMISE. 
The tumbler lock was invented by Georges Vuitton in 1890 to protect clients' most precious belongings. Inspired by that classic piece, Louis Vuitton designed the Silver Lockit* pendant and bracelet for the #MAKEAPROMISE campaign, a symbol of sealing one's promise to help children globally. Louis Vuitton donates $200 from the sale of each piece — and $100 from the sale of each Silver Lockit Color Bracelet, a reinterpretation of the original by Louis Vuitton Men's Artistic Director Virgil Abloh and Friend of the House Sophie Turner — to support UNICEF's programs.
Louis Vuitton employee engagement 
Louis Vuitton employees are actively engaged in supporting UNICEF's work for children through payroll donations, individual fundraisers and special fundraising events such as the LV World Run. Every year, a group of employees designated as LVforUNICEF Reporters travel to see UNICEF's work in action, meet children who are benefiting from the programs, learn more about the challenges they face and the work ahead. Employee reporters who take these trips — previous visits include Bangladesh, Jordan, Lebanon and Nepal — become internal ambassadors for the partnership, helping to raise awareness within the company and generate enthusiasm for fundraising efforts.
Learn more about how UNICEF and companies work together to create better futures for children.