Garnier and UNICEF USA's Partnership to Save and Protect Children
Welcome to UNICEF USA!
Stay informed on UNICEF's work saving and protecting children around the world
Partner Since: 2017
Garnier's Charitable Partnership with UNICEF USA Is Doing a World of Good
For over 100 years, Garnier has created products covering all types of beauty needs, including skin care, hair care, hair color, hair styling & men's skincare products.
Two of Garnier's core values are 'togetherness' and the 'importance of connecting with others'. The company believes that UNICEF's efforts to reach the world's most vulnerable children can provide families with the support they need to thrive and reconnect with others.
In 2017, Garnier launched its 'Commit to Care' initiative, a 3-year partnership with UNICEF, to help take care of children and families affected by emergencies. "At Garnier, we're committed to building and sustaining communities by connecting people through acts that take care of our planet and give better futures to our next generations," said Ikdeep Singh, President of Maybelline, Essie & Garnier at L'Oreal USA. "We are honored to partner with UNICEF to support the outstanding life-saving work they do around the world to help children in difficult circumstances. In emergencies, UNICEF uses Child Friendly Spaces to foster an essential sense of security, normalcy and trust, ensuring that society's youngest and most defenseless can continue to grow, flourish, and connect with others in their community to build a brighter future together."
Garnier USA, in partnership with its France and UK global counterparts, announces a commitment to support UNICEF with a monetary donation of at least $3.9 million from February 2017 through December 2019.
How Garnier's support will make a difference to children
Today, 1 in 4 children lives in a country affected by war or natural disaster. Such complex and difficult circumstances exacerbate dangers for children who are oftentimes already victims of poverty, malnutrition, violence and exploitation, or who lack a basic education.
Garnier is supporting UNICEF to provide safe water, hygiene, nutrition, health and protection services to these children, along with creating safe spaces for children to play and learn.
One of the ways UNICEF supports children and families during emergencies is by setting up Child Friendly Spaces, where children can gather in a safe and protected environment with trusted adults, especially when they are separated from their families. Here, educational and play-based activities in the spaces help to restore a sense of normalcy for children.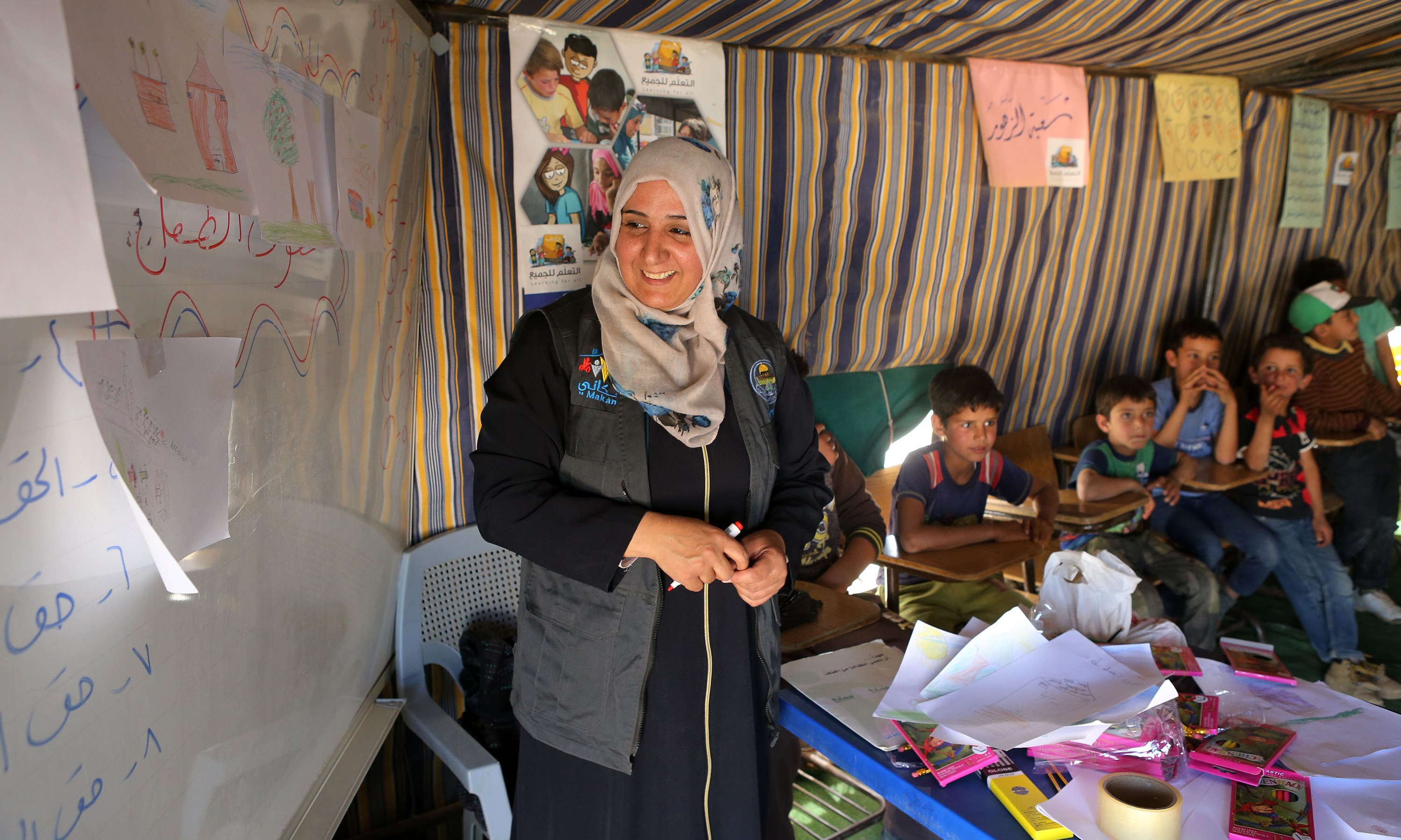 In these environments, UNICEF's School-in-a-Box Kit is an invaluable education tool. This hard-shelled, aluminum box has everything a teacher needs to carry on classes for three months for 40 students. Garnier's worldwide support could fund up to 5,600 of these educational and play-based activity kits, reaching up to 300,000 children.
"We commend Garnier for its commitment to helping children in emergencies, who need the support of UNICEF and our partners the most," said Caryl M. Stern, President and CEO of UNICEF USA. "In any emergency, children are always the most vulnerable group. They face the highest risk of violence, exploitation, disease and neglect. We have a duty to effectively and quickly respond to their needs, giving them the best possible chance of surviving and helping them lead the lives we wish for our own children."
Raising Awareness
To illustrate the hardships that children around the world face today, Garnier created an impactful video and is encouraging its customers to join the conversation on social.
Additionally from June 1- August 31, Garnier Micellar Water, Fructis and Whole Blends products will feature on-pack messaging, and in-store displays in August will introduce customers to Garnier's commitment.
For more information on Garnier's Commit To Care initiative with UNICEF, please visit: http://www.garnierusa.com/garnier-and-unicef
Are you interested in sponsoring a child? Learn how you can save and protect every child with UNICEF.
Fast Fact
Since war broke out in South Sudan, UNICEF has reunited almost 6,000 children with their families.
In 2018, UNICEF reached more than 1.8 million children in Syria with formal education services.
Yemen's brutal civil war has left more than 11 million children in need of humanitarian assistance.
In Afghanistan, 89 percent of civilian casualties from explosive remnants of war are children.