Welcome to Champions for Children
This microsite is created for American Airlines employees who are current or prospective volunteers with UNICEF's global Change for Good program. These volunteers are called Champions for Children. 
Serving as the U.S. support for the program, flight attendants volunteer while at work to collect foreign and domestic currency contributions from American Airlines customers on all international flights and U.S. flights to and from Hawaii. 

Champions for Children are supported by Champions Advisory Council (CAC): selected American Airlines flight attendants who serve as a liaison between the Change for Good team, flight attendants, regional base representatives and prospective members. 
Other Ways to Support Change for Good
You don't have to be an American Airlines flight attendant to support Change for Good. All American Airlines team members get involved by:
Impact of Champions for Children
Through the Change for Good program, Champions for Children have supported UNICEF's emergency response since 2010.
Already a Champion for Children?
The UNICEF file in your EFB includes resources that will help you be successful in your fundraising efforts for UNICEF. Visit Comply 365 > My Publications > Document Library > UNICEF. If you have any questions, please contact championsforchildren@aa.com.
Share your stories with the Champions for Children team
Champions for Children in Action
Emergency response
For over 25 years, American Airlines has supported UNICEF's emergency response work including COVID-19 in Latin America, Hurricane Dorian in the Bahamas, Ebola in West Africa, and the 2010 earthquake in Haiti.
UNICEF program visits
For over a decade, Champions for Children have made visits to UNICEF programs that they have supported. Through these visits, they see firsthand the impact that their volunteering has on children and families around the world.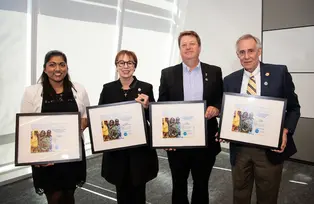 Annual recognition
Every year, American Airlines and UNICEF USA recognize four outstanding Champions for Children with the "Champions of the Year" award. Nominated by their peers, these Champions are selected for their passion, leadership and dedication to children around the world.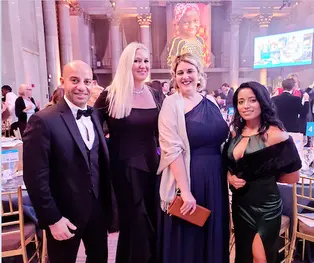 UNICEF events
Throughout the year, Champions for Children and American Airlines headquarters staff attend nationwide and virtual UNICEF events, from galas, to workshops, summits and webinars.
Advocacy and awareness
Every year on November 20, American Airlines celebrates World Children's Day with UNICEF – a day to promote children's rights worldwide. Past awareness initiatives included an advocacy pop-up at the Change for Good base, specialized collection PA's and Champion for Children spotlights across American Airlines social media platforms.
Ready to join us?
Email your name & base    OR    UNICEF Champions Registration
Learn more about the American Airlines and UNICEF partnership.
Learn more about how UNICEF and companies work together to create better futures for children.
Top photo: Champions visit education sites in Antigua and Barbuda supported by their UNICEF Change for Good collections