Nicole Giles
Chief Financial Officer of the Corporate & Investment Bank at JPMorgan Chase & Co.
Image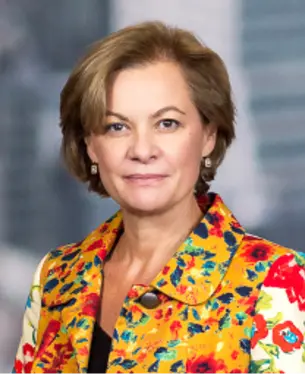 Nicole Giles is the Chief Financial Officer of the Corporate & Investment Bank (CIB) at JPMorgan Chase & Co. and a member of the CIB Management Team. As CFO, Nicole oversees Finance, Business Management and Controls for the CIB, an industry leader in investment banking, trading markets, payments and securities services. She brings deep expertise in strategy, finance transformation, financial reporting, risk and controls, governance, crisis management and regulatory matters spanning the banking, capital markets and securities industries.
Nicole has served in a variety of senior leadership roles with JPMorgan Chase & Co. over the past 25 years. From 2017 to 2021 she was firm-wide Controller and Principal Accounting Officer and served as CFO of the Corporate Sector. Prior to that she served as the CFO of the Investor Services business which included custody and fund services, prime brokerage, clearing and fixed income financing products within the CIB. Nicole joined JPMorgan Chase & Co. in Australia in 1996 and has held positions across various lines of business in Australia, Singapore, Japan, and the U.S.
She earned her Bachelor of Commerce degree from the University of Western Sydney, Australia while completing a cadetship at Coopers & Lybrand. Nicole is a CPA and fellow of the Financial Services Institute of Australasia. Nicole lives in New York City with her two children.