Brannigan C. Thompson
Senior Vice President, Voya Financial
Image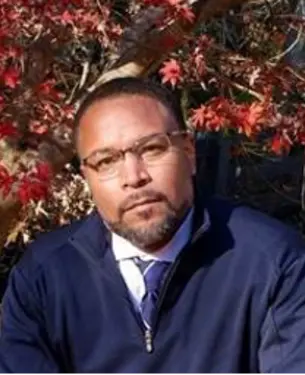 Brannigan Thompson is currently serving in the role of SVP, head of Corporate and Organization and for Voya Financial, a premier retirement, investment, and insurance company serving the financial needs of 13 million customers in the U.S. His key responsibilities include; the linkage between Voya's corporate purpose and its key strategic actions, corporate development, organizational development, workforce planning, analysis and reporting; talent management, executive succession planning and leadership/talent development. He has held worked in a variety of business and corporate roles at Voya, ranging from Finance and HR. In addition, he is also the Executive Sponsor for the company's Mentoring Advantage Program, African American Employee Resource Group, serves on the Community Investment Review Committee, and is heavily involved in the company's Corporate and Social Responsibility work.
Brannigan is also an initiating member of the advisory council for Ethisphere's Equity and Social Justice Initiative. The advisory council comprises business leaders who are committed to broader approaches for addressing social justice. Through the initiative, Ethisphere will broadly share resources, case studies, conversations and shared experiences from global companies and leaders committed to driving progress.
Prior to this role, Brannigan worked abroad as the Global Manager of Executive Performance and Rewards Strategy at the Company's Global headquarters in the Netherlands and London working to design a new Executive Rewards strategy and compensation structure for ING Group's Executive Board members. Domestically, Brannigan worked as a Business Consultant with Towers Perrin (now Willis Towers Watson), where he spent majority of his tenure on Corporate Benefits, Executive Compensation and Total Rewards projects.
Brannigan is also heavily involved in the community and currently serves on a number of non-profit and industry boards, including UNICEF (Southeast Board Chair), Junior Achievement, 100 Black Men of Atlanta and UNCF (United Negro College Fund). He has also served as Gala chair for several events include the UNCF Mayor's Mask Ball, UNICEF Southeast Gala and National Black Arts Festival Fine Art+Fashion.
He has been recognized for his contributions in the corporate world and the community with a number of awards, including being named one of the 100 Most Influential Black in Corporate America, Atlanta's Top Man of Influence by the Atlanta Tribune magazine, The Network Journal's, 40 Under Forty Achievers for 2014. Brannigan is also a member of the Executive Leadership Council, the Partnership and Leadership Atlanta.
Brannigan is a graduate of University of North Carolina at Chapel Hill, Brannigan received a Bachelor of Science in Business Administration/Finance with a minor in Economics. He and his wife Angie live with children Brooke and Brandon in Atlanta, GA.