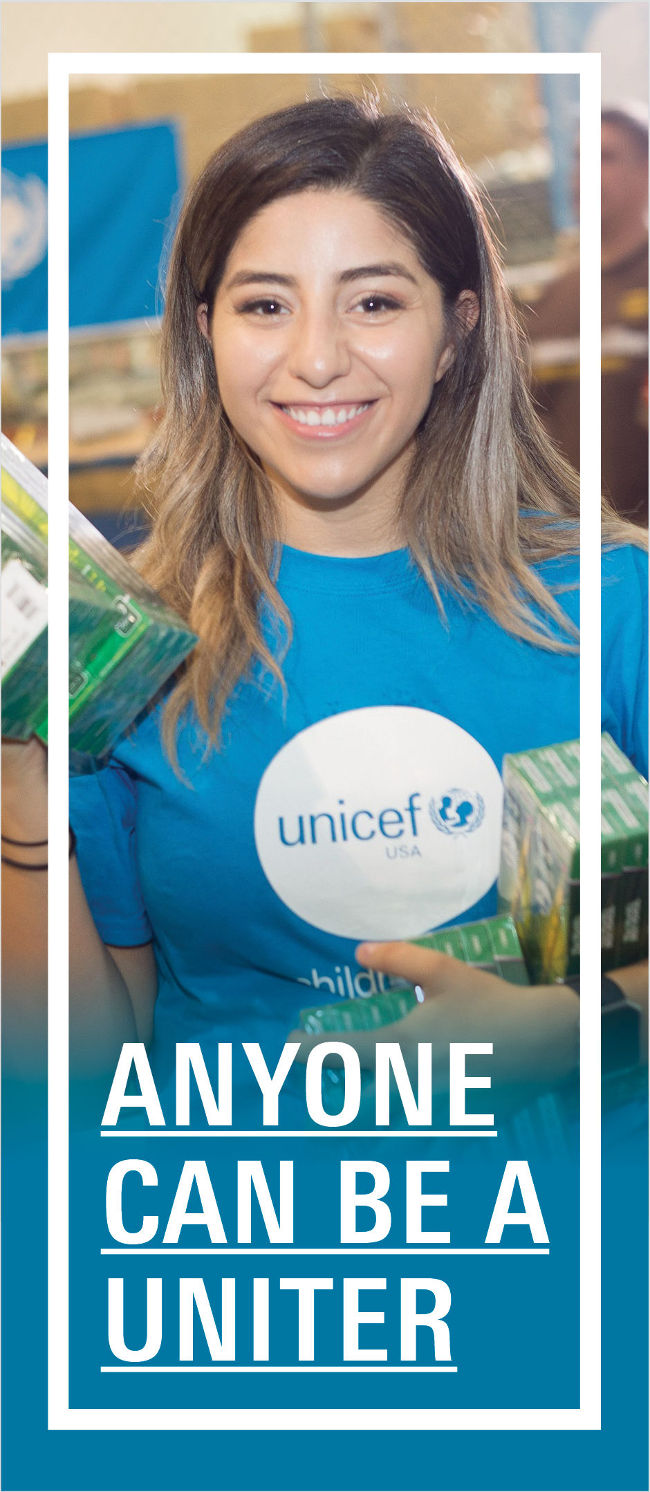 JOIN UNICEF UNITE TODAY!
Sign up now to learn how you can get active with UNICEF in your own community.
WHO
UNICEF supporters of all kinds
Members of faith-based and civil society organizations
Corporate and work-based teams
High school and college students
Individuals, parents and family volunteers
Sign Up
UNITERs are UNICEF's front-line advocates for children here in the United States. Join a UNITE Team now and take caring one step further by amplifying children's voices and delivering real assistance both here and abroad.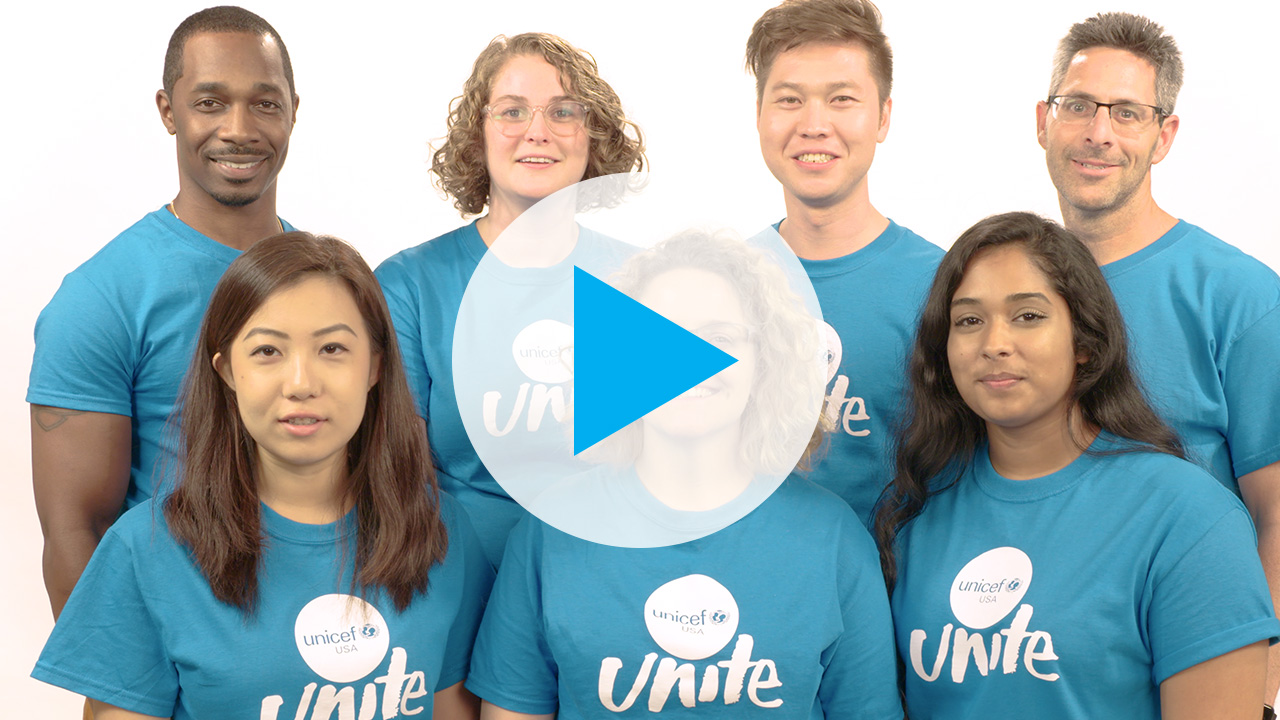 What You Can Do
Advocate
Urge local, state, and federal officials to prioritize children in funding and policy decisions. Get alerts about legislation affecting children — speak up for them and their needs.
Fundraise
Join a local UNICEF fundraiser — or start one of your own! Get tips and tools for starting a crowdfunding effort online and signing up sponsors for your next fundraising challenge.
Learn, Speak Out
Attend or host briefings, webinars, trainings and speaking engagements featuring UNICEF experts. Share UNICEF's message with your networks and on your social platforms.
Build Community
Meet fellow UNITERs who share your passion for protecting children. Help UNICEF strengthen its partnerships. Grow the movement of people across the U.S. fighting for children's rights.
Want to learn more about volunteering with UNICEF USA? Check out our
FAQs
!
Visit our
Events and Trainings page
to find out about upcoming volunteer events.