Working in the U.S. to Help the World's Children
UNICEF USA supports UNICEF's work, and other efforts in support of the world's children, through fundraising, advocacy and education in the United States.
We work with governments, civic leaders, celebrities, corporations, campus groups, churches, teachers and people just like you; anyone willing to help us advocate for the survival and well-being of every child.
Timeline
UNICEF is created to help children after WWII
01
01
1
Allison family starts Trick-or-Treat for UNICEF
01
01
1
UNICEF becomes permanent part of the UN
01
01
1
Danny Kaye named first Goodwill Ambassador
01
01
1
UN adopts Declaration of the Rights of the Child
01
01
1
UNICEF is awarded Nobel Peace Prize
01
01
1
Child deaths before age 5 at 47,000 a day
01
01
1
George Harrison's Concert for Bangladesh
01
01
1
UNICEF starts Child Survival Revolution campaign
01
01
1
Child deaths before age 5 drops to 30,000 a day
01
01
1
UNICEF Tap Project launches in New York
01
01
1
Child deaths before age 5 plummets to 18,000 a day
01
01
1
UNICEF gets clean water to 10 million Syrians
01
01
1
India is certified polio free, a major victory
01
01
1
Meet Our Leadership
UNICEF USA Senior Management
UNICEF USA National Board of Directors
Our Offices
Top Rated Charity
UNICEF USA is included in CharityWatch's list of Top-Rated Charities.
UNICEF USA meets the Better Business Bureau's Wise Giving Alliance's Standards for Charity Accountability.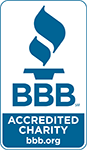 UNICEF USA receives the highest ratings for transparency, accountability and administration from Charity Navigator. Of every dollar spent, 89 cents goes toward helping children. We spend just 8.1 cents on fundraising costs, and 2.9 cents on administration.*
Those figures mean that we received Charity Navigator's top scores for our low administration and fundraising expenses (10 out of a possible 10 in each category).
Based on our 2019 consolidated audited financial statements.