U.S. Fund for UNICEF Bridge Fund
What is the Bridge Fund?
The U.S Fund for UNICEF Bridge Fund is an innovative, impact investment tool that addresses the timing gaps that emerge between the commitment of a donor's support to UNICEF and the actual receipt of the pledged cash by UNICEF. 
A program of the U.S. Fund for UNICEF's In-Kind Assistance Corporation (IKAC), the Bridge Fund's low-risk, high-impact profile is attractive to a range of impact investors seeking to make a difference in the survival and development of children.  The Bridge Fund is unique not only in its mission and mandate, but also in the scale and the impact that it is able to achieve by leveraging UNICEF's infrastructure, economies of scale and global reach.
Since its inception in 2013, the Bridge Fund has bridged 27 transactions representing $108 million in program activity.
What does the Bridge Fund Do?
Leverages net worth grants to secure capital in the form of 3-year or 5-year loans, which form a pool of revolving funds
Provides flexible capital, from that pool of revolving funds, in the form of cash grants to UNICEF to enable it to act immediately when children's lives are at risk
Allows UNICEF to start the procurement process earlier to secure better pricing or start programmatic activity sooner, benefitting children in 190 countries
Helps ensure a continuous supply of life-saving commodities from reliable manufacturers to protect vulnerable children
Multiplies programmatic impact with each subsequent bridge: a $1 million investment over a 5-year period has the impact of a $10 million investment when funds are rotated just twice a year
Is replenished when donors' funds are received by UNICEF, and the flexible pool of capital is ready for the next urgent need
What does the Bridge Fund Bridge?
Commodities
Mosquito nets and malaria medicine
Medical supplies, from thermometers to first-aid kits
HIV-related medicines and diagnostics
Vaccines and safe injection devices
Pharmaceuticals, micronutrients and therapeutic foods
Education equipment and materials
Clean water, sanitation and hygiene equipment
   
Other
Programs
Emergencies
Other National Committee's Pledges
Read about the Bridge Fund in the news:
Read more about the Bridge Fund's impact in our Quarterly Activity Reports:
Summary Terms and Conditions of an Investment in the Bridge Fund 
Considering an investment?
For more information about the Bridge Fund and how you can support UNICEF's life-saving work,
please contact
Gabriella Morris
212.922.2579 
Bridge Fund Facts
The Bridge Fund sped procurement of >100M polio vaccinations for children in Nigeria in 2014 & 2015
The Bridge Fund saved UNICEF $10 million on the purchase of Oral Polio Vaccine.
The Bridge Fund accelerated life-saving therapeutic food to 10,000 children in Burkina Faso.
The Bridge Fund sped delivery of school supplies to 45,000 Syrian refugee children.
Immunized when $6M of World Bank support was accelerated for Nigerian polio eradication campaign
Over $100 million in cumulative Bridge Fund program activity!
We accelerated a pledge for UNICEF Denmark to speed anti-malarial commodities to three countries.
     T
he Bridge Fund has adopted IRIS (Impact Reporting and Investment Standards) metrics to 
reflect the social and environmental impact of our work using criteria generally accepted in the impact investing industry. Below please find a document summarizing the impact of the Bridge Fund's program activity in its 2015 fiscal year.
Click the IRIS icon below to review the Bridge Fund's IRIS profile
     ImpactAssets 50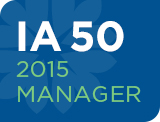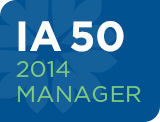 For the second consecutive year, the Bridge Fund has been selected for inclusion in the ImpactAssets 50 list of impact fund managers. ImpactAssets was created to promote investments that generate measuable social and environmental impact, as well as financial returns, by providing products, information and thought leadership to support impact investors. They use stringent criteria to select diverse firms that demonstrate experience in the field, scale in assets under management, significant commitment to social impact, financial capacity and oversight. For more information about ImpactAssets 50 managers, please go to http://www.impactassets.org/ia50_new/.
Impact Base 
For additional guidance as a prospective investor, the U.S. Fund for UNICEF Bridge Fund profile is available on ImpactBase.
Review the Bridge Fund ImpactBase profile here: http://www.impactbase.org/database/us-fund-unicef-bridge-fund

    ImpactBase is an online global directory of impact investment funds created by the Global Impact Investing Network (GIIN).