Stop Attacks on Children Now
When conflict erupted during protests along the Gaza Border on May 14, killing 60 people — including eight children under age 16 and an 8-month-old baby girl who died of tear gas inhalation — it was the deadliest day of violence since the 2014 Gaza War. 
"From the Central African Republic to South Sudan, and from Syria to Afghanistan, attacks on children in conflict have continued unabated during the first four months of 2018," says UNICEF Executive Director Henrietta H. Fore. "With little remorse and even less accountability, parties to conflict continue to blatantly disregard one of the most basic rules in war: the protection of children. No method of warfare has been off-limits, no matter how deadly for children:  Indiscriminate attacks on schools, hospitals and other civilian infrastructure, abductions, child recruitment, besiegement, abuse in detention and denial of humanitarian assistance were all too commonplace."
UNICEF, working with partners, delivered two truckloads of urgently needed medical supplies to the Gaza Strip, enough to meet the needs of an estimated 70,000 people. The drugs and medical equipment include antibiotics, saline solution and syringes for the treatment of injuries. Since March 30, over 1,000 children have been injured in violence in Gaza. The intensifying violence has worsened the plight of children whose lives were already unbearably difficult. 
"Committed teams from UNICEF and partners are doing all they can to alleviate the suffering of the most vulnerable, those separated from their families, terrified and alone, those getting sick in densely populated refugee camps, those on the move in monsoon and unrelenting dry seasons, those who are starving," says Fore. "Humanitarian aid alone is not enough. Children need peace and protection at all times. When conflicts break out, these rules need to be respected and those who break them need to be held accountable. Enough is enough. Stop attacks on children."
Civil war has been raging in Yemen since 2015, bringing with it devastating overlapping humanitarian crises: food insecurity, disease outbreaks, a collapse of infrastructure and services. Almost the country's entire population — 22.2 million people — requires humanitarian assistance to survive. A reported 220 children have been killed and nearly 330 injured since the beginning of the year as a result of the conflict. Nearly 4.3 million children are now at risk of starvation, a 24 percent increase over 2017 levels. Two million children are out of school. Displaced from their home in Taiz, the children above are living in improvised housing in Aden City. © UNICEF/UN0188089/Abdulhaleem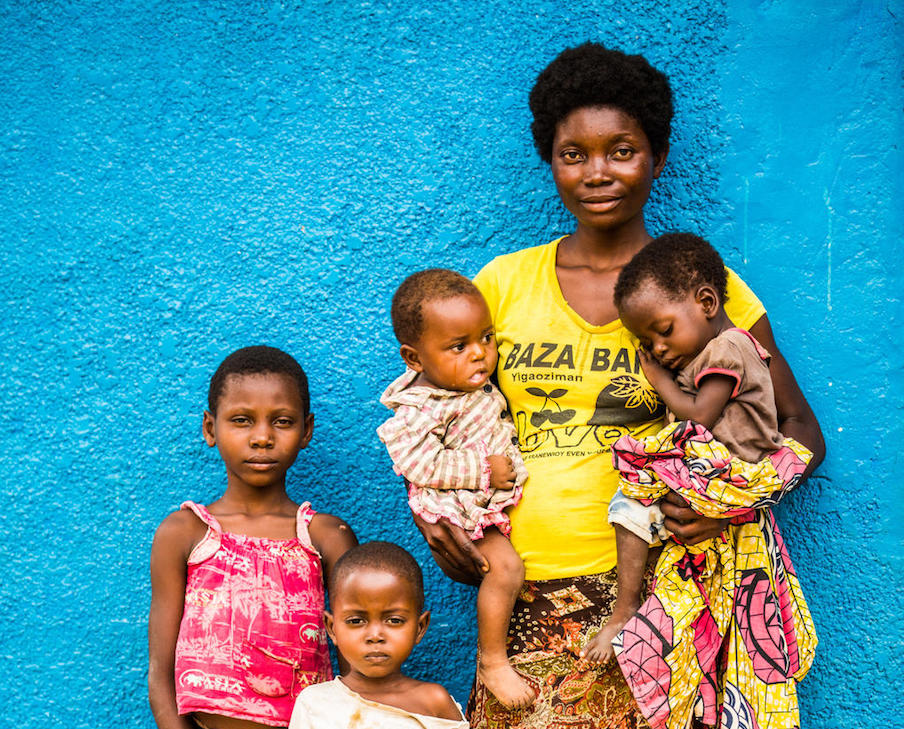 Inter-ethnic conflict and clashes between the regular army, militia and armed groups continue to threaten the lives of civilians in the Democratic Republic of the Congo. Extreme violence and food insecurity have driven almost 4.5 million people from their homes. Militia groups kidnap and recruit children and youth for combat. When fighting broke out near her house, Ngalula, above, grabbed her four children and ran into the bush. "We walked for one day and then built a shelter," she recalls. "We stayed there for one month. When we heard the security was better, we came back. But soon the fights happened again. We have to go back into the forest, where we stayed another month. Life was not easy this time. It still isn't. I just hope peace will come back so my family will live like we used to."  © UNICEF/UN0184758/Tremeau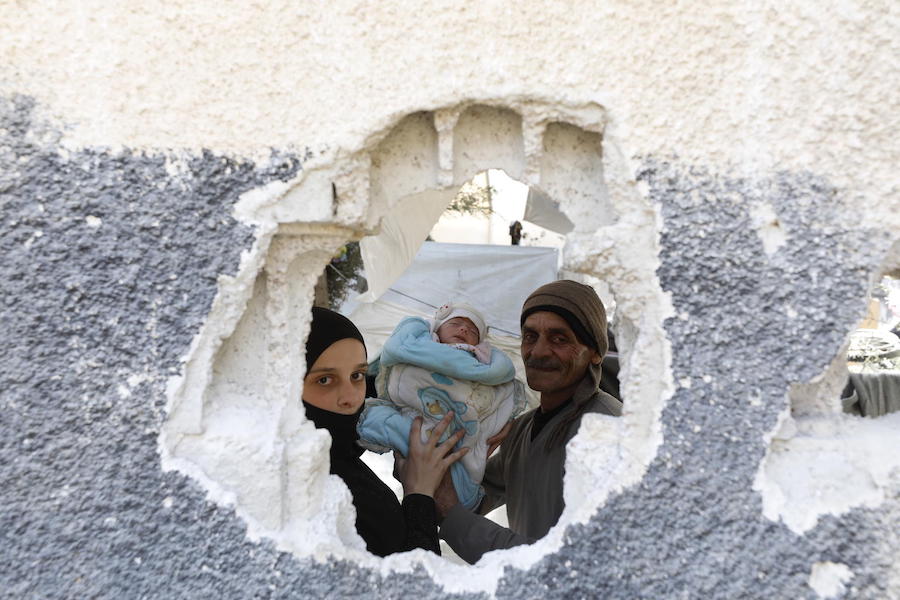 In Syria, more than 70 attacks on hospitals and health facilities were verified during the first three months of the year, denying children and families vital health services. Over 300 educational facilities have been attacked since the conflict began in 2011. Above, Samira and her grandfather hold her newborn, Judy, inside a damaged school being used as a shelter for fleeing families in Adra, Eastern Ghouta. Samira took her little daughter to be checked by a doctor and vaccinated at a UNICEF-supported mobile health clinic. Since March 2018, more than 50,000 people have left Eastern Ghouta and thousands more have sought refuge in collective shelters. © UNICEF/UN0187717/Sanadiki
In Bangladesh, more than 400,000 Rohingya refugee children who survived recent atrocities in Myanmar need humanitarian assistance. As the monsoon season closes in, the risk of cholera and other waterborne diseases is stronger than ever. Above, 8-year-old Omar stands outside the mud hut he shares with his parents and four siblings in the Kutupalong makeshift settlement in Bangladesh. The family fled Myanmar after being targeted for persecution by the Myanmar military in what UN officials are calling a textbook example of ethnic cleansing.  © UNICEF/UN062735/Nybo
Political violence in South Sudan has forced at least 2.6 million children to leave their homes. The UN Commissioner on Human Rights in South Sudan reports "widespread or systemic attacks on civilians" by senior military officers. More than 1 million children are acutely malnourished, including over 250,000 who are suffering from severe acute malnutrition, which can be fatal. Close to 600 children have been released from armed groups so far this year, but around 19,000 continue to serve as fighters, messengers, porters, cooks and even sex slaves for the warring parties. Above, Jackson, 13, stands outside a ceremony to release children from the ranks of armed groups and start a process of reintegration in Yambio, South Sudan. © UNICEF/UN0202133/Rich
No child should have to grow up surrounded by violence. UNICEF is on the ground providing lifesaving aid to children living in conflict zones. "Despite funding shortfalls — we have only received 16 percent of our funding needs for this year — we are resolutely committed to serving the most vulnerable," says Fore. "we are vaccinating children, treating them for malnutrition, sending them to school, providing them with protection services and trying to meet their basic needs."  
Help protect children growing up in conflict. 
Top photo: More than 137,000 people from Syria's Afrin district have been displaced by escalating violence since January 2018. Many have left their belongings behind. Once well-off families are now sheltering in industrial halls, warehouses and mosques ill-equipped to host large numbers of displaced families. Approximately 4,000 families, many with young children, have settled in the Fafin makeshift camp. © UNICEF/UN0207858/Al-Issa