Did You Know?
Roughly 860,00 children in South Sudan are acutely malnourished — 400,000 chronically so
60 percent of people in South Sudan don't know where their next meal is coming from
Violence has displaced more than 4 million people, 60 percent of them children
The ongoing crisis in South Sudan is fueling extremely high rates of infant mortality: 90 of every 1,000 infants born will die
1.8 million children are out of school; just 40 percent of those in school are girls
Only 50 percent of the population has access to safe water, 10 percent, basic sanitation 
Over 60 percent practice open defecation – a recipe for deadly waterborne diseases
Over 70 percent of school-age children are not receiving an education
Around 19,000 children held by armed groups are serving as fighters, cooks, porters and messengers; many suffer sexual abuse
The conflict and underdevelopment that has plagued South Sudan for decades has taken a heavy toll on its children. Though the prospects for children appeared to improve with the country's declaration of independence from the Republic of Sudan in 2011, optimism was quickly eclipsed when civil war broke out in 2013.
Since then, war has devastated the lives of millions. Large-scale displacement has separated many children from their families, disrupting their education and exposing them to violence, exploitation and forced recruitment into armed groups.  The violence has been particularly hard on girls. 
The peace deal President Salva Kiir and rebel leader Riek Machar signed in September 2018 has brought greater stability to the nation in 2019. But now the number of people facing a critical lack of food is the highest ever. Persistent economic instability, the disruption of years of conflict that have depleted food supplies and displacement are to blame along with 2018's weak harvest. 
"With greater stability in the country, access to those in need has improved, allowing us to treat more than 100,000 children suffering from severe malnutrition in the first five months of the year, with more than 90 percent of those children recovering," said Mohamed Ag Ayoya, UNICEF's Representative in South Sudan. "But malnutrition levels remain critical in many areas and our fear is that the situation could worsen in the coming months."
UNICEF is now scaling up services to reach over 100,000 children who are severely, acutely malnourished with Ready-to-Use Therapeutic Food (RUTF), a tasty nutrient-packed paste UNICEF has found to be the most effective tool for treating the most severe forms of malnutrition. With millions on the brink of starvation, UNICEF is doing all it can to help the nation's most vulnerable children survive.   
Gift lives in South Sudan, where, thanks to UNICEF, he received a kind of lifesaving treatment for malnutrition that's working miracles for millions of children around the world.
Why Donate to UNICEF? It's the Smart Way to Make Your Money Go Further for Children in South Sudan
In 2018, UNICEF provided lifesaving treatment to more than 176,000 children suffering from severe acute malnutrition, including many in highly inaccessible regions
More than 750,000 pregnant women and breastfeeding mothers attended support groups and recieved counseling to help them give their children the nutrition they need to grow up healthy and strong
Nearly half a million people were provided access to safe water
UNICEF vaccinated over 790,000 children against measles, a leading cause of death in children
Since February 2018, more than 1,000 children have been released by various armed groups
UNICEF helped 550,000 children who were out of school get back to learning by rehabilitating schools damaged by the conflict, training teachers, distributing textbooks and classroom supplies and creating safe places where children could study and play
Nearly 213,000 children received emotional support
Meet the Children of South Sudan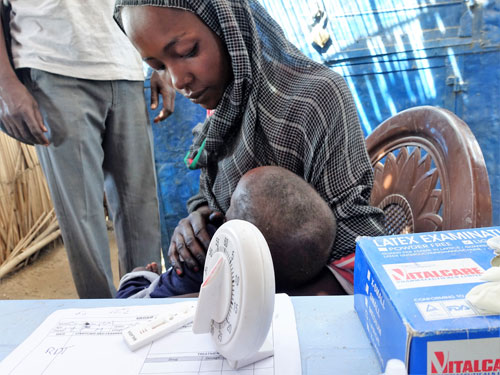 One-year-old Angar is safe in her mother's arms — and healthy — after a three-month treatment for severe acute malnutrition (SAM). Born premature, Angar was on the verge of death when a UNICEF-supported mobile nutrition team met her and her mother during a visit to their village. Because there was no health center near her home, the team brought Angar to a stabilization center, where she was treated with Ready-to-Use Therapeutic Food. After one week, she was strong enough to be referred to an outpatient mobile clinic, beginning to gain weight and breastfeeding well. "Without UNICEF, I would have lost her," says her grateful mother.
17-year-old Achiro studies hard, loves science and enjoys being a member of her school's UNICEF hygiene club. She wants to be a doctor one day, so she knows the importance of the topics they discuss, like proper handwashing, sanitation maintenance, and environmental hygiene. But she also appreciates how much easier the club has made her monthly periods. At clubs like hers, girls can talk about tough issues like gender-based violence, and pick up sanitary pads, which are expensive and unavailable to most families. "Now, we still come to school and attend classes," says Achiro. "No problem!"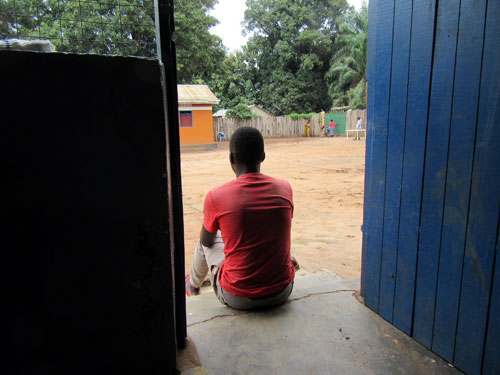 "They will kill me if they find me," says James, who's been looking over his shoulder ever since he escaped from the armed group that abducted him nearly four years ago. James's ordeal began when soldiers dragged him off a bus into the bush, gave him a gun and sent him to fight. James managed to escape to a town, where a UNICEF-supported vocational training center helped him and other forcibly conscripted children reintegrate into the community and learn skills he needed to move ahead with his life. With that support, James is now taking comfort in a productive daily routine and learning electronics.
UNICEF and partners are working tirelessly in South Sudan, Syria, Yemen, Bangladesh and around the world to save and protect children. With a presence in 190 countries and territories, UNICEF has helped save more children's lives than any other humanitarian organization in the world.