UNICEF in Nigeria
Millions of children in Nigeria require humanitarian aid to survive and thrive. UNICEF is there.
Crisis in Nigeria
Nigeria is contending with multiple humanitarian crises. Maternal, neonatal, infant and child mortality rates are extremely high. Many die from preventable and treatable causes such as malaria, pneumonia and diarrheal disease. Child deaths due to lack of safe water and unsafe sanitation are among the highest in Africa. 
Conflict has raged in the northeast part of the country for over a decade, fueled by a violent campaign by the Islamist militant group Boko Haram. Thousands of women and girls have been abducted. Some have been forced to be suicide bombers.  
Millions of people uprooted by violence, putting children's health and safety at risk
The violence has uprooted millions of people, some of whom have fled to neighboring Niger. Hundreds of thousands of the displaced who remain in Nigeria are difficult to reach with essential services. Many health facilities are damaged and lack resources, and cholera and measles outbreaks are far too frequent. 
There is widespread food insecurity and high rates of severe acute malnutrition. Children remain at high risk of trafficking, abduction and sexual violence across the country. Barely two-thirds of eligible children attend primary school.
Amina, below, has worked as a midwife in Nigeria for over two decades, providing skilled care to women during labor and childbirth, and improving their chances of a healthy delivery.
How UNICEF is helping children in Nigeria
UNICEF's humanitarian action plan for Nigeria focuses on meeting the urgent needs of those living in embattled areas and other vulnerable communities. Specific efforts include:
improving access to safe water and sanitation
screening and treating children for severe acute malnutrition
strengthening delivery of primary health care services, including vaccinations for children
improving children's access to education, with help from a cash transfer program 
protecting children and young people from gender-based violence, sexual exploitation and abuse
UNICEF has trained hundreds of child protection specialists around the country in case management. Working with the government and other partners, UNICEF also supports the release of children and teens from armed groups, helping to ease their return to their communities. 
Dauda (name changed), below, is from Bama, Borno State. He still remembers the day his village was attacked and he was separated from his parents. "We were ordered to follow the fighters or be killed if we resisted." Dauda was enslaved by one of the armed groups for two years until he was liberated by the Nigerian state military and transferred to a UNICEF-supported temporary home, where he received psychosocial support, counseling and medical treatment, and help getting back to school.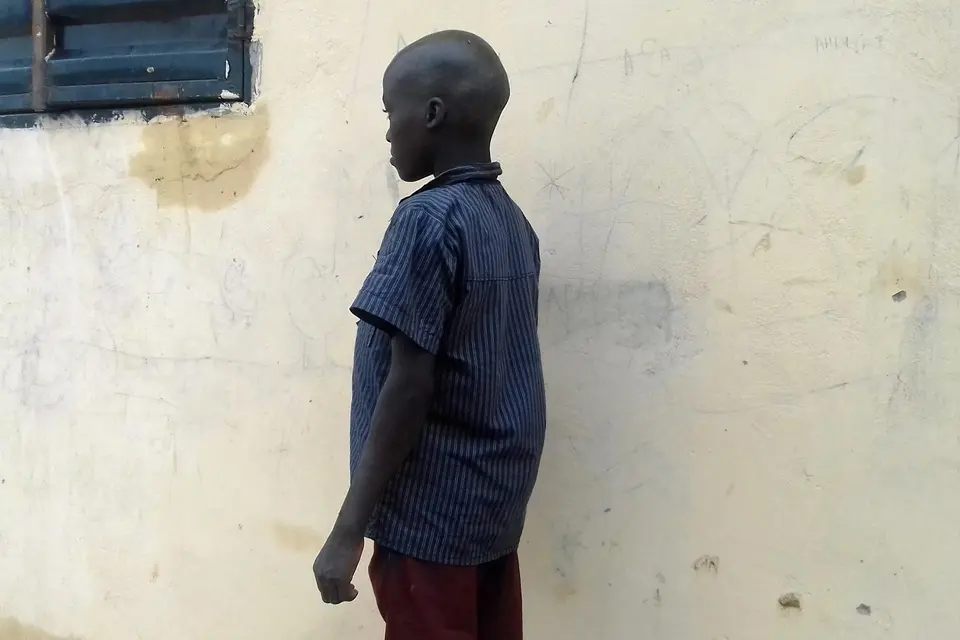 Help UNICEF continue to support vulnerable children. 100% of your gift is tax-deductible.