Did You Know?
Although Nigeria has the largest economy in West Africa, over 64 percent of the population lives below the poverty line. It is expected to become the third most populous country in the world by 2050
Only three countries' children have a lower life expectancy than those born in Nigeria: Central African Republic, Chad and Sierra Leone. A child born in Nigeria today is likely to live only to age 55
Only one out of every three babies is delivered in a health center, decreasing a newborn baby's chance of survival
In Nigeria, each year, about 262,000 babies die at birth, the world's second highest national total. Every day, 257 die before turning 1 month old
Nigeria was ranked last out of 41 countries in Africa for spending on healthcare, education and social security
Amina Shallangwa witnessed her mother's suffering when her last baby came into the world stillborn. To spare other mothers that cruel loss, Amina has worked as a midwife in Nigeria for the past 21 years, doing her best to make up for the lack of hospitals and medical care in the nation's war-torn northeast.
"We have done our best," says Amina, who has saved many a mother from laboring alone and frightened. "But more has to be done."
Now in its ninth year, the conflict in Nigeria's northeast has killed more than 20,000 people, uprooted over 2 million and resulted in thousands of women and girls abducted and children drafted into the insurgency as so-called "suicide" bombers.
Fueled by Boko Haram's violent campaign to establish an Islamic caliphate in the northeast, the violence has disrupted livelihoods, created widespread food insecurity and restricted access to basic services families and children need to survive. A dangerous uptick in violence, which began at the end of December, has seen some 30,000 people flood a camp for internally displaced people in Maiduguri in recent weeks, straining the camp's ability to provide shelter, food, water and sanitation.
Amidst such violence, the future of all Nigeria's children remains uncertain. Nigeria has more children — 13.2 million — out of school than any other country. It also has the world's highest mortality rates for infants and children, most of whom are dying from diseases like malaria, pneumonia and diarrhea compounded by malnutrition, with 2.6 million suffering from severe acute malnutrition (SAM). As many as 900,00 of them live in the Boko Haram–controlled northeast, where mass food production has failed to keep SAM from reaching crisis proportions.
"The nutrition situation is a ticking time bomb," says UNICEF nutrition expert Bamidele Omotola. "Not only in terms of the mortality rates, but the devastation of the lives of children and women."
On the anniversary this past April of Boko Haram's 2009 abduction of 276 girls from their Chibok school, UNICEF estimated that more than 1,000 children have been abducted by Boko Haram since 2013. Despite the global outrage over the kidnappings, girls remain especially vulnerable to Boko Haram and other armed groups, who are raped and forced to become fighters' "wives." From the beginning of 2017 through the first half of 2018, 189 children — most of them girls — were used as human bombs.
The recent surge in hostilities escalates the danger to the 1.8 million displaced people who rely on humanitarian support. UNICEF has warned that attacks in the northeast may grow more violent in the run-up to February's elections.
Why Donate to UNICEF? It's the Smart Way to Make Your Money Go Further for Children in Nigeria
UNICEF devotes more money to water, sanitation and hygiene programs in Nigeria — US$54 million in Nigeria in 2017— than to any other country. As of October, UNICEF helped provide safe water to over 1.1 million people—more than twice the number reached in 2017
Last year, UNICEF helped 2.9 million people receive outpatient medical care by supporting staffing and supplies
UNICEF is tackling gender-based violence. It helped more than 6,000 children and women imprisoned by armed groups — including 456 girls abducted and sexually assaulted by Boko Haram — to reintegrate with their communities
From 2014 to 2018, UNICEF reached nearly 2 million children with severe acute malnutrition with lifesaving treatment
A successful UNICEF cash transfer program that has already increased girls' enrollment, attendance and transition to middle school is now being expanded to help more girls continue their education and address the economic drivers of gender inequality
Meet the Children of Nigeria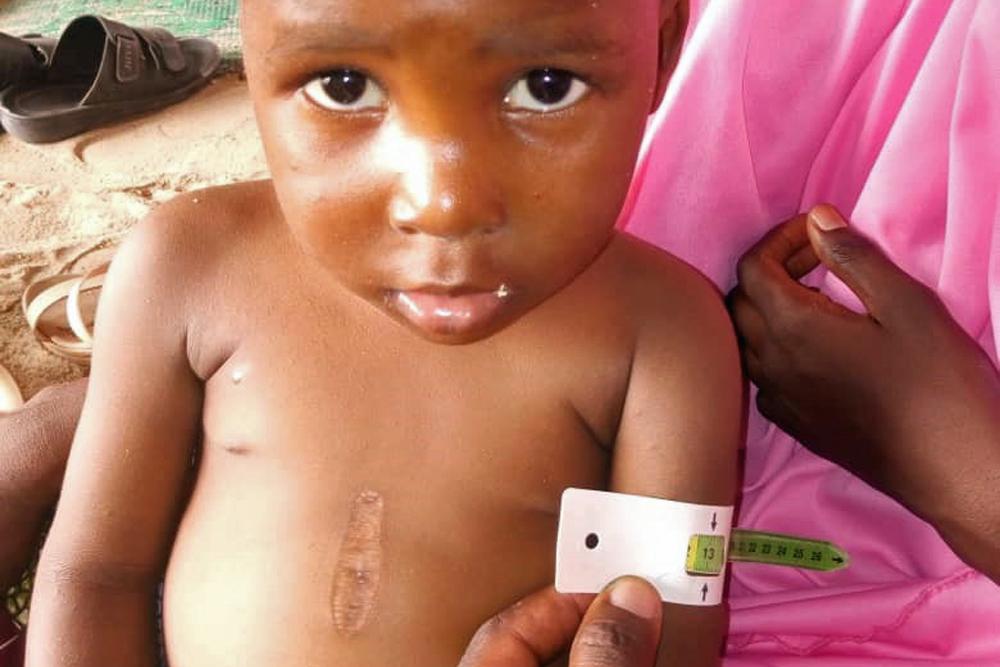 When UNICEF met Mohammad, he weighed half what a healthy 3-year-old should and suffered from severe acute malnutrition (SAM). Mohammad and his mother, Aisha, live in northeast Nigeria, where malnutrition is epidemic. Aisha works as a street vendor, but unable to make enough to provide for her son, she watched him weaken by the day until she took him to a UNICEF clinic for help. There, Aisha received antibiotics for Mohammad, along with a supply of Ready-to-use Therapeutic Food, a tasty peanut paste packed with all the nutrients malnourished kids need. "I followed the instructions and every day he got better," said Aisha, who now also attends a UNICEF nutrition support group that helps moms make sure their kids continue to grow healthy and strong.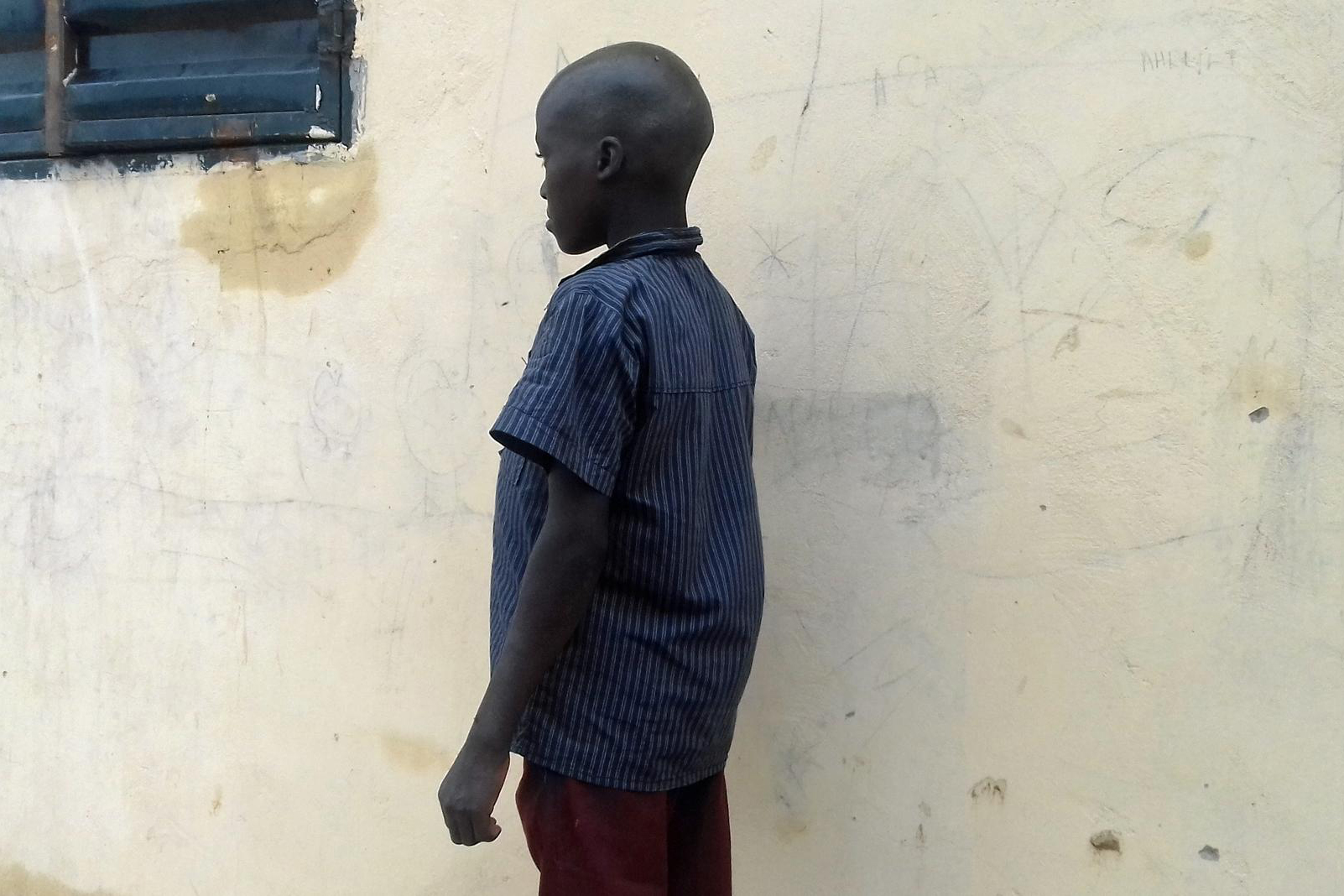 "I still remember the day my village was attacked and I was separated from my parents," recalls Dauda, one of the many children enslaved by Nigeria's warring militias. "We were ordered to follow the fighters or be killed if we resisted." He served the armed group for two years until his liberation by the Nigerian state military, which eventually sent him to a UNICEF-supported temporary home. There, counseling and medical treatment helped him regain his strength and hope for the future. Having discovered his father is still alive, Dauda looks forward to reuniting with him and going back to school, so one day he can make another dream come true: "I want to be a doctor and help the sick and less fortunate."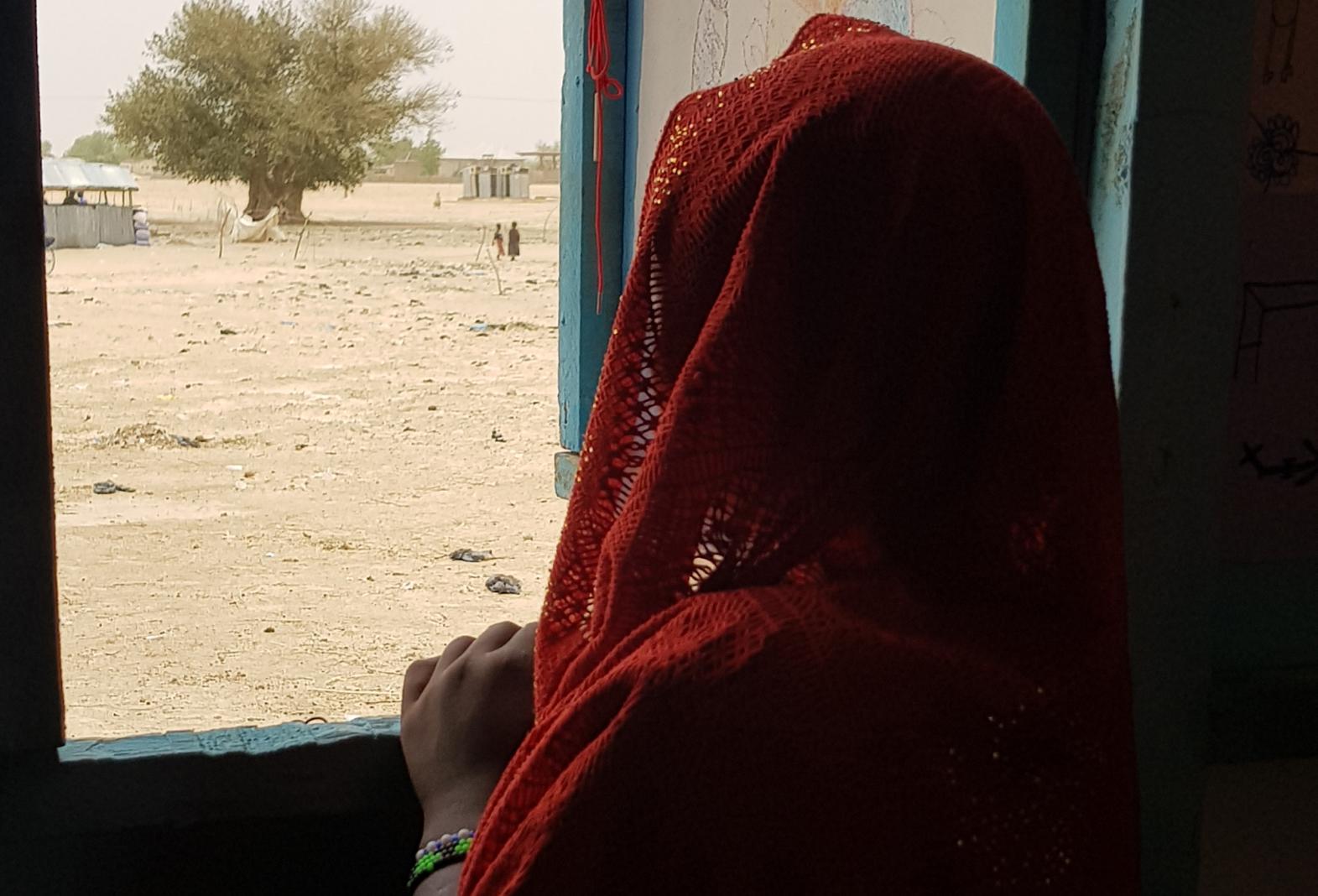 Aisha is only 17 but she has lived through horrors no adult should experience. Three years ago, she was abducted by Boko Haram and repeatedly raped until the day the militia decided it no longer had use for her. "I got pregnant and developed complications," says Aisha, who was left by the side of the road, where she was discovered by a military patrol, and taken to a hospital. Her physical wounds more easily healed, but the trauma she suffered — including the death of her baby — triggered panic attacks and took away her ability to speak. But thanks to a UNICEF support group for survivors of gender-based violence, Aisha learned to cope and relearned how to do something that came easily to her before that horrible day she was kidnapped: "I can smile now."
UNICEF and partners are working tirelessly in Nigeria, South Sudan, Syria, Yemen, Bangladesh and around the world to save and protect children. With a presence in 190 countries and territories, UNICEF has helped save more children's lives than any other humanitarian organization in the world.