Did You Know?
4.5 million children in need of humanitarian assistance 
Each year approximately 262,000 babies die at birth, the world's second-highest national total
Nigeria accounts for more than one in five out-of-school children anywhere in the world. Although primary education is officially free and compulsory, only 67 percent of eligible children attend 
A child born in Nigeria today is likely to live only to age 55
Only one out of every three babies is delivered in a health center, decreasing a newborn baby's chance of survival
In Nigeria, each year, about 262,000 babies die at birth, the world's second-highest national total. Every day, 257 die before turning 1 month old
Inequality in Nigeria is at crisis levels: According to Oxfam, the combined wealth of Nigeria's 5 richest men — US$29.9 billion — topped the country's entire 2017 national budget
Amina Shallangwa witnessed her mother's suffering when her last baby came into the world stillborn. To spare other mothers that cruel loss, Amina has worked as a midwife in Nigeria for the past 21 years, doing her best to make up for the lack of hospitals and medical care in the nation's war-torn northeast.
"We have done our best," says Amina, who has saved many a mother from laboring alone and frightened. "But more has to be done."
Now in its tenth year, the conflict in Nigeria's northeast has tens of thousands of 20,000 people, uprooted over 2 million and resulted in thousands of women and girls abducted and children drafted into the insurgency as so-called "suicide" bombers.
Fueled by Boko Haram's campaign to establish an Islamic caliphate in the northeast, the violence has disrupted livelihoods, created widespread food insecurity and restricted access to basic services families and children need to survive. 
Amidst such violence, the future of all Nigeria's children remains uncertain. Nigeria has more children — 13.2 million — out of school than any other country. It also has the world's highest mortality rates for infants and children, most of whom are dying from diseases like malaria, pneumonia and diarrhea compounded by malnutrition, with an estimated 2 million suffering from severe acute malnutrition (SAM). 
"The nutrition situation is a ticking time bomb," says UNICEF nutrition expert Bamidele Omotola. "Not only in terms of the mortality rates, but the devastation of the lives of children and women."
On the anniversary this past April of Boko Haram's 2009 abduction of 276 girls from their Chibok school, UNICEF estimated that more than 1,000 children have been abducted by Boko Haram since 2013. Despite the global outrage over the kidnappings, girls remain especially vulnerable to Boko Haram and other armed groups, who are raped and forced to become fighters' "wives." From the beginning of 2017 through the first half of 2018, 189 children — most of them girls — were used as human bombs.
Currently 1.8 million displaced people rely on humanitarian support and armed groups' brutal attacks by on civilians continue. Since the beginning of 2019, roughly 40,000 people have fled to Niger. In the northeast, 440,000 children could suffer from severe acute malnutrition by the end of 2019, due in part to the escalation of Boko Haram hostilities.  
Why Donate to UNICEF? It's the Smart Way to Make Your Money Go Further for Children in Nigeria
In 2018, UNICEF helped provide safe water to over 1.2 million people
Nearly 234,000 children with severe acute malnutrition received lifesaving treatment
Last year, 3.3 million people — and 1.6 million children under 5 — received primary care at UNICEF health facilities
UNICEF is tackling gender-based violence. 98 percent of the survivors who seek assistance are girls, among whom nearly half have suffered sexual violence. To help them recover, UNICEF trained 222 child protection specialists across the country on how to manage gender-based violence cases and protect children from sexual exploitation and abuse
From 2014 to 2018, UNICEF reached nearly 2 million children with severe acute malnutrition with lifesaving treatment
UNICEF protects children who have no one else:  3,089 children and teens who were forced to serve armed groups or those returning from captivity received  socio-economic assistance that helped them reintegrate into their communities
A successful UNICEF cash transfer program kept 34,175 children (female 21,941 girls and 12,234 boys) in school by helping to offset their families' education costs
Meet the Children of Nigeria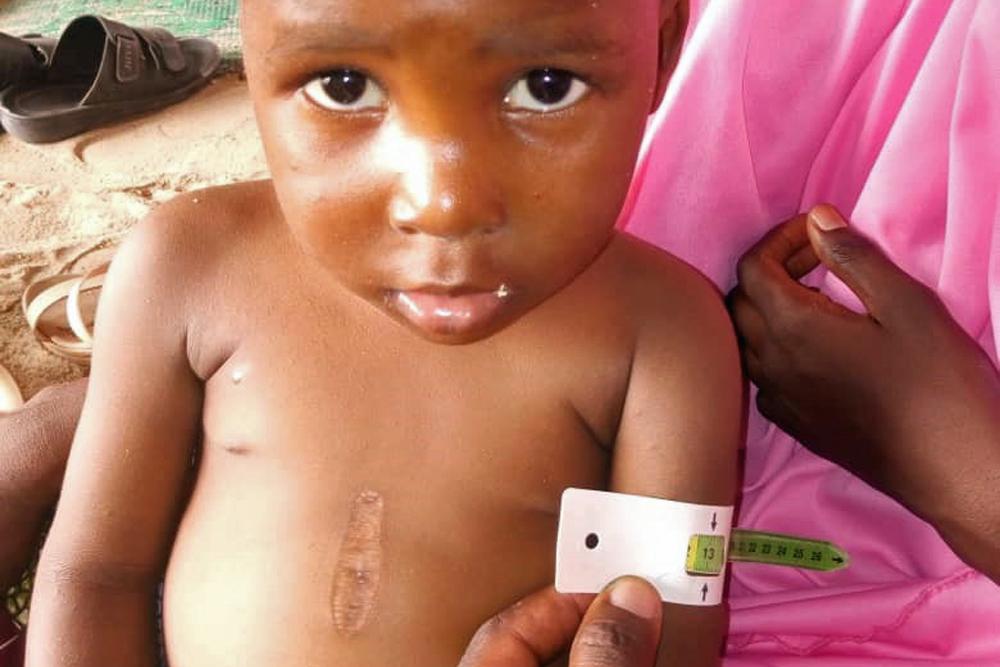 When UNICEF met Mohammad, he weighed half what a healthy 3-year-old should and suffered from severe acute malnutrition (SAM). Mohammad and his mother, Aisha, live in northeast Nigeria, where malnutrition is epidemic. Aisha works as a street vendor, but unable to make enough to provide for her son, she watched him weaken by the day until she took him to a UNICEF clinic for help. There, Aisha received antibiotics for Mohammad, along with a supply of Ready-to-use Therapeutic Food, a tasty peanut paste packed with all the nutrients malnourished kids need. "I followed the instructions and every day he got better," said Aisha, who now also attends a UNICEF nutrition support group that helps moms make sure their kids continue to grow healthy and strong.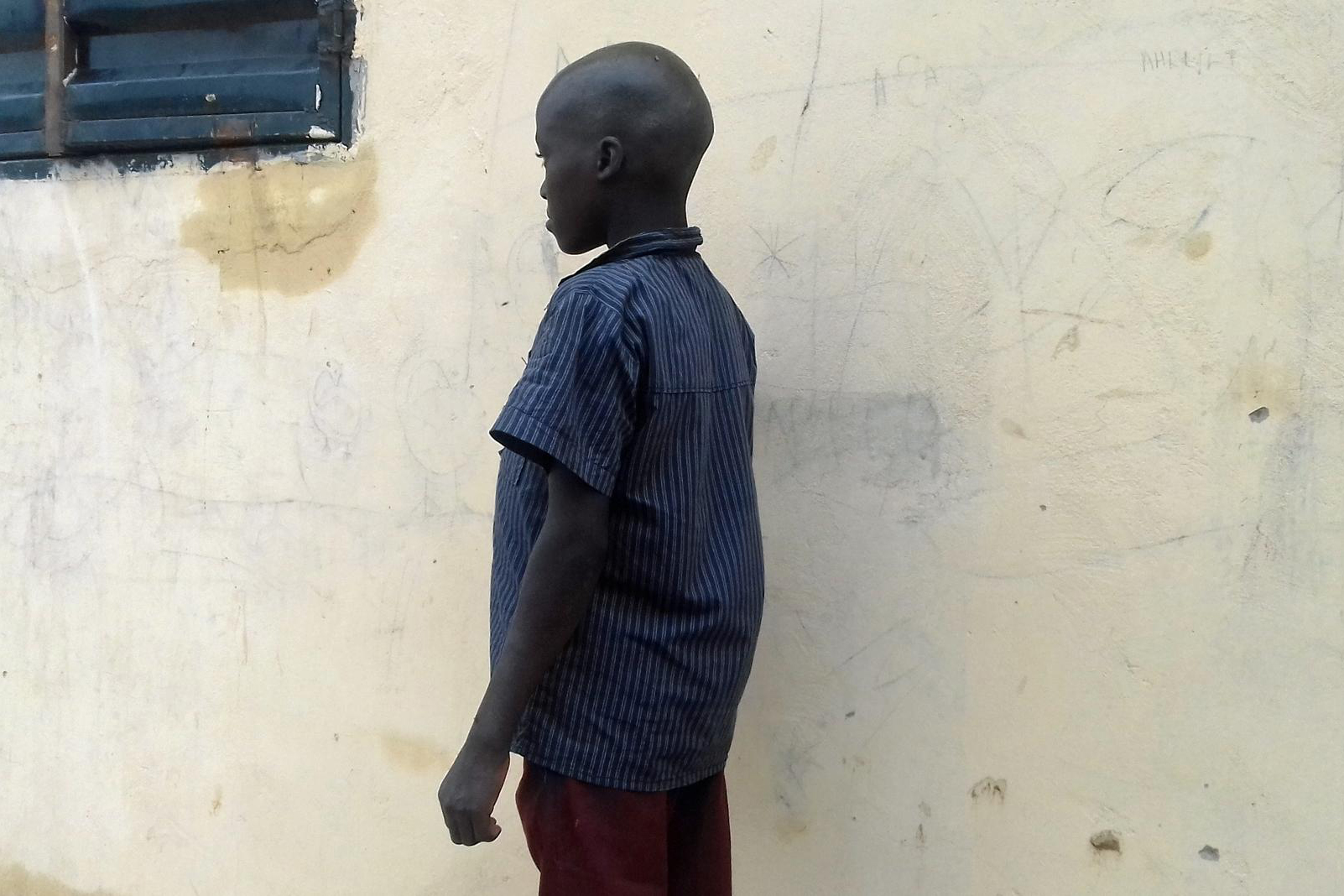 "I still remember the day my village was attacked and I was separated from my parents," recalls Dauda, one of the many children enslaved by Nigeria's warring militias. "We were ordered to follow the fighters or be killed if we resisted." He served the armed group for two years until his liberation by the Nigerian state military, which eventually sent him to a UNICEF-supported temporary home. There, counseling and medical treatment helped him regain his strength and hope for the future. Having discovered his father is still alive, Dauda looks forward to reuniting with him and going back to school, so one day he can make another dream come true: "I want to be a doctor and help the sick and less fortunate."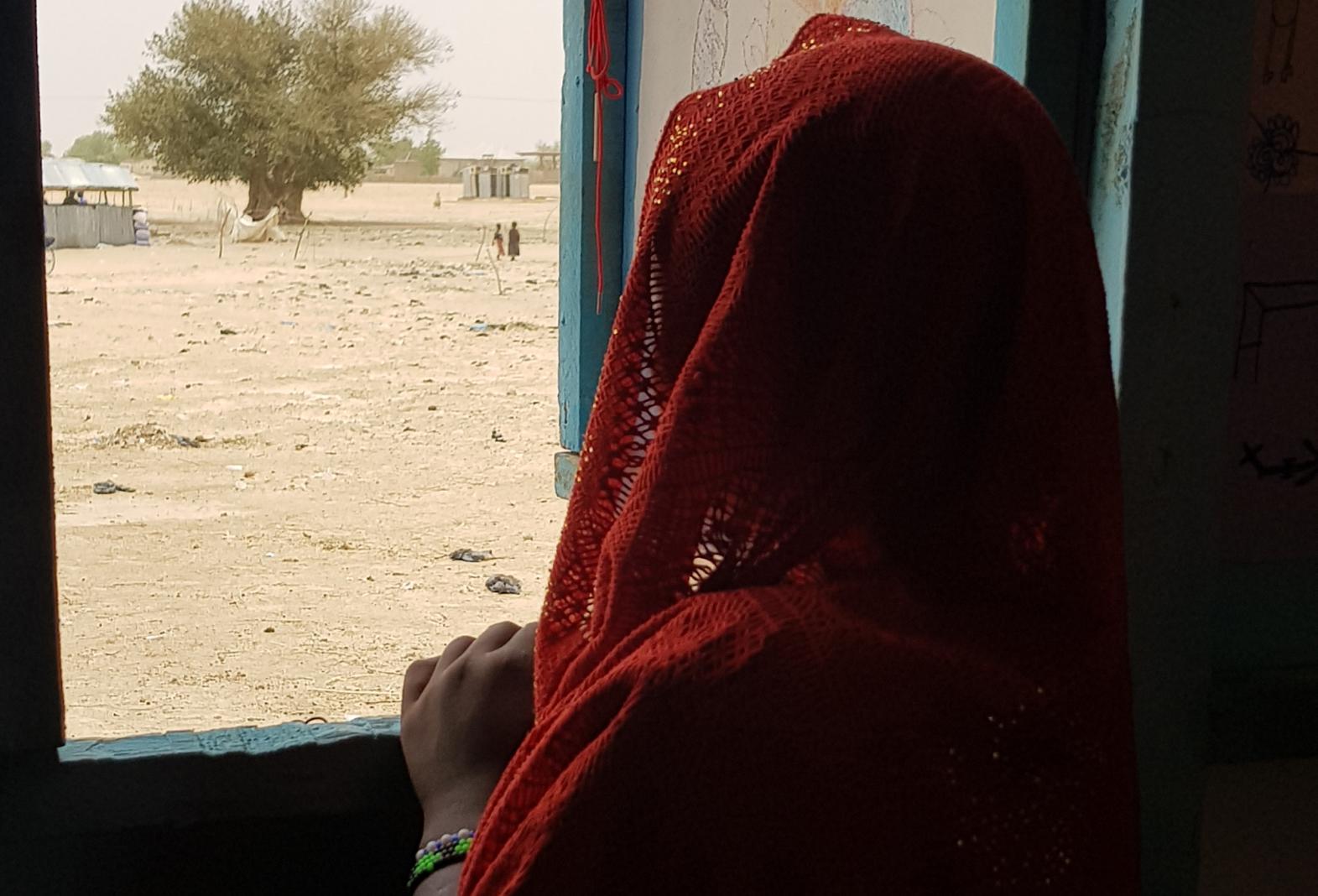 Aisha is only 17 but she has lived through horrors no adult should experience. Three years ago, she was abducted by Boko Haram and repeatedly raped until the day the militia decided it no longer had use for her. "I got pregnant and developed complications," says Aisha, who was left by the side of the road, where she was discovered by a military patrol, and taken to a hospital. Her physical wounds more easily healed, but the trauma she suffered — including the death of her baby — triggered panic attacks and took away her ability to speak. But thanks to a UNICEF support group for survivors of gender-based violence, Aisha learned to cope and relearned how to do something that came easily to her before that horrible day she was kidnapped: "I can smile now."
UNICEF and partners are working tirelessly in Nigeria, South Sudan, Syria, Yemen, Bangladesh and around the world to save and protect children. With a presence in 190 countries and territories, UNICEF has helped save more children's lives than any other humanitarian organization in the world.