Did You Know?
The warring militias that control four-fifths of the country target civilians. Thousands of children have been sexually assaulted or forced to become child soldiers.
An estimated three out of four people live on less than US$1.90 a day
Two in three children — around 1.5 million — need humanitarian assistance — 300,000 more than the numbers who needed help in 2016
One in four children has been driven from home — either displaced within CAR or a neighboring country
Fewer than three in five children finish primary school; just six percent, high school
CAR has the second highest newborn death rate in the world
Nearly 50 percent of people do not have access to clean water; three-quarters lack basic sanitation
UNICEF has received less than half of the funds it needs to get emergency aid to the 700,000 children who need it
Help Children
Despite rich natural resources, the Central African Republic (CAR) is one of the world's poorest countries. It is also one of the most dangerous places to be a child — though the world has barely begun to take notice. The largely neglected crisis began in 2012, when the Seleka rebels rose up against then President François Bozizé. His ouster in March 2013, brought to power a new president, Michel Djotodia, amid brutal violence, which grabbed international headlines before gradually diminishing.
But now, renewed fighting has made life even more dangerous than ever for children.
"Whether by the ex-Seleka or the anti-Balaka [rebel group], children's rights are trampled on," says Olivier Mirindi-Chiza, Chief of UNICEF's Bambari Field Office of the groups now battling over cattle routes and lands rich in diamonds, gold and uranium. "Both kill children, use them in fighting [and] attack, loot and occupy their schools."
The fighting, which has also destroyed, health care centers, mosques and churches, has displaced 643,000 people — half of them children, who are experiencing severe acute malnutrition in numbers in record numbers.
On October 31, in the Batangafo, Ouham, prefecture, anti-Balaka and ex-Seleka forces clashed despite a local peace agreement, and more than 5,100 tents were incinerated, displacing around 30,000 people. Visiting the area on Nov. 4 with UNICEF and partners, Najat Rochdi, UN Humanitarian Coordinator for CAR said, " They must be held accountable. They cannot say that they are engaged in the dialogue and peace process and, at the same time, hurt civilians."
Meet Olivier Mirindi, chief of the UNICEF field Office in Bambari, a Central African Republic (CAR) town at the center of the ongoing violence between armed groups. Two thirds of the children in CAR require humanitarian assistance. Watch Mirindi talk about the tremendous challenges and rewards of helping children get the nutrition, education and protection they so desperately need.
Help Children
Why Donate to UNICEF? It's the Smart Way to Make Your Money Go Further for Children
Last year, more than 800,000 children under-five — 98 percent of those needing immunization — were vaccinated against polio
UNICEF and partners treated 26,000 severely, acutely malnourished children, 90 percent of whom recovered
948 survivors of sexual violence received support
Last year, UNICEF supported the release of 2,969 children from armed forces and groups
UNICEF helped set up 315 child-friendly and temporary learning spaces to help more than 56,600 children in crisis
UNICEF can reach vulnerable communities affected by acute shock quickly with water and sanitation services as well as tents, mats, mosquito nets, water cans and cooking utensils
Despite an escalation of violence last year, UNICEF still managed to improve the education of more than 437,600 children and the sanitation services and supplies of 190,000 people
Meet the Children of Central African Republic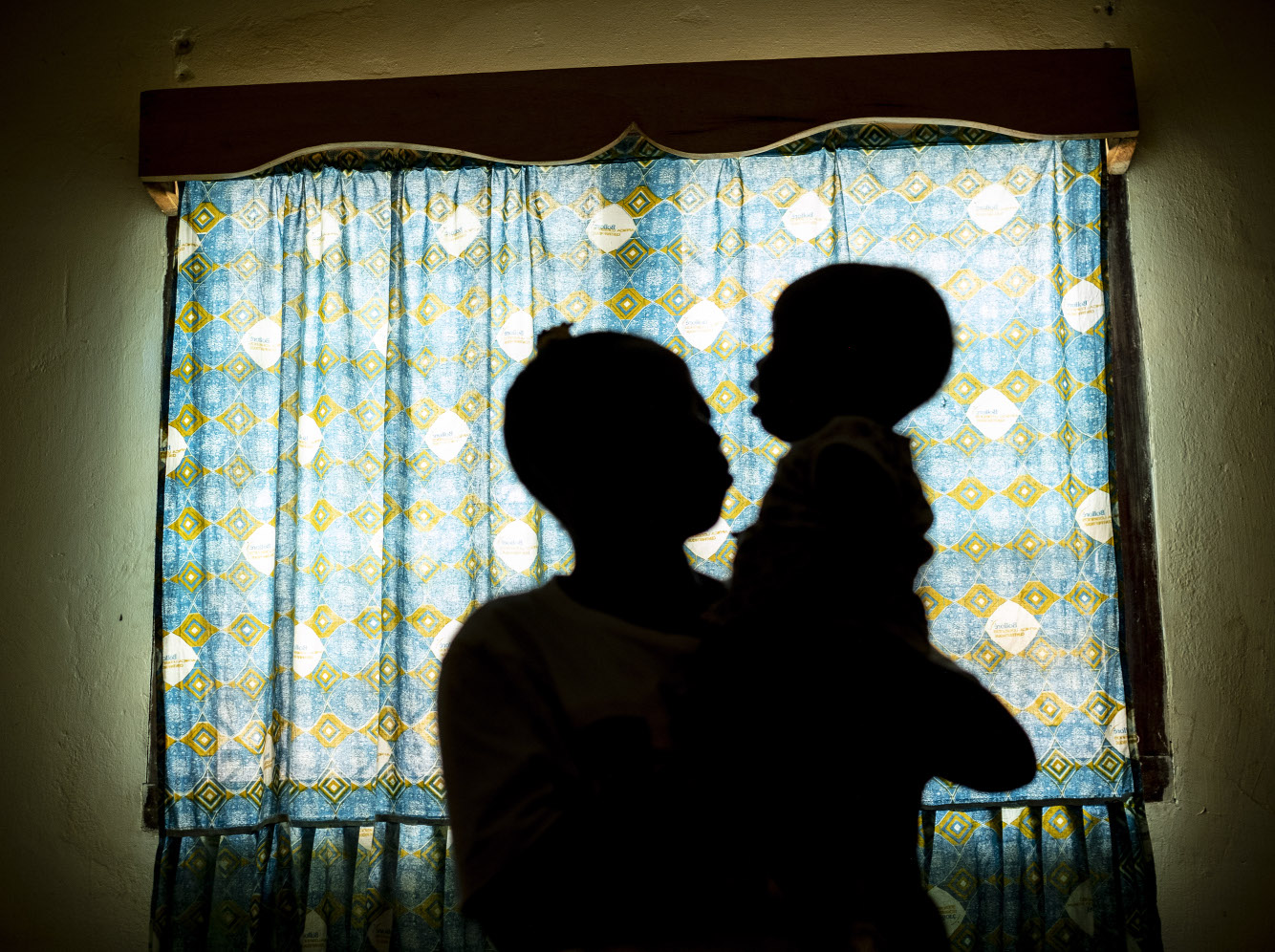 Esther's brutalization at the hands of an armed group is all too common in CAR. When her town was invaded last year, Esther, 17, was captured and told she'd be shot if she didn't stay quiet. She passed out but some time later awoke to her lower body covered in blood. Released by a passer-by, Esther went looking for her parents, then sought shelter with relatives, where she discovered she was pregnant with her rapist's child. Now mother to an 11-month-old, Esther is getting help from UNICEF to heal and move forward: "I don't want to suffer anymore," she says. "I want vocational training. And I want help taking care of my baby, because I have nothing."
When Prosper arrived at the health center, holding his 3 ½ year old son, Pierre, in his arms, the severely malnourished boy weighed only 19 pounds. On the 7-mile walk to get there, Prosper prayed: "I didn't know if I was going to get to the hospital with Pierre alive." With no job in a country ripped apart by conflict, Prosper struggled to find enough food for Pierre, but thankfully they got help before it was too late. Though Pierre was near death, doctors and therapeutic food provided by UNICEF brought him back to life. "It is bittersweet to see Pierre smiling again," says Theophile Basimba, UNICEF Nutrition Specialist. "Too many kids across this country are unable to get the care they so desperately need."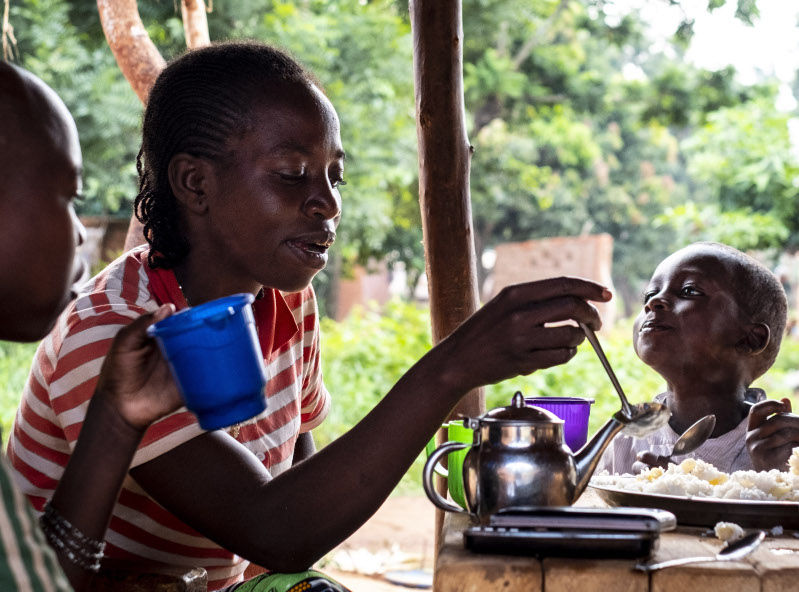 Seydou, right, is only 8, but already has a keen survival instinct. After his parents were killed, he walked over 30 miles by himself and lived on the street until he ended up at Esperance, a UNICEF partner now working to unite him with his extended family. Until they do, he's safe and well cared for by his host mother, Tanguy Mandakatcha, who's fostered 11 children. Because the crisis in CAR has failed to command the world's attention, there's no funding for the shelters and facilities needed to help children separated from their families. Instead that burden falls to people like Tanguy, who, luckily for Seydou, sees herself as a protector of children: "We are in a moment of crisis. There are so many children who need help."
UNICEF and partners are working tirelessly in Syria, Yemen, South Sudan, Bangladesh and around the world to save and protect children. With a presence in 190 countries, UNICEF has helped save more children's lives than any other humanitarian organization in the world.

All photos: © UNICEF/Gilbertson VII Photo