As conflict in the world's youngest nation continues, violence has affected an estimated 3.4 million children—and in recent months, the situation has only worsened.
Reports of brutal atrocities against children are increasing. In May alone, as many as 129 kids were killed in Unity State. Children—especially girls—are increasingly vulnerable to gender-based violence, including rape and forced marriage.
"Imagine the psychological and physical effects on these children," said UNICEF's Executive Director, Anthony Lake. "Not only of the violence inflicted on them, but also the violence they are forced to inflict on others." An estimated 13,000 children have been forced to participate in armed groups over the course of the two-year conflict. 
What's more, up to 5,000 children under five are now at risk of dying because of a recent cholera outbreak, and the approaching rainy season will increase the chances of disease transmission. On top of these threats, food is scarce: over 200,000 kids are estimated to be suffering from severe malnutrition.
Hope amid chaos
UNICEF and its partners have been on the ground working to protect children from violence—including releasing thousands of children forced to serve as soldiers—and provide lifesaving nutrition and vaccinations. Here's a look at some of the ways UNICEF is responding.
Shaun Collins, a UNICEF child protection specialist, speaks to children after their release from the South Sudan Democratic Army (SSDA) Cobra Faction in March. UNICEF has helped to release thousands of children from similar armed groups, but many more remain forced to participate in brutal violence. © UNICEF/NYHQ2015-0501/McKeever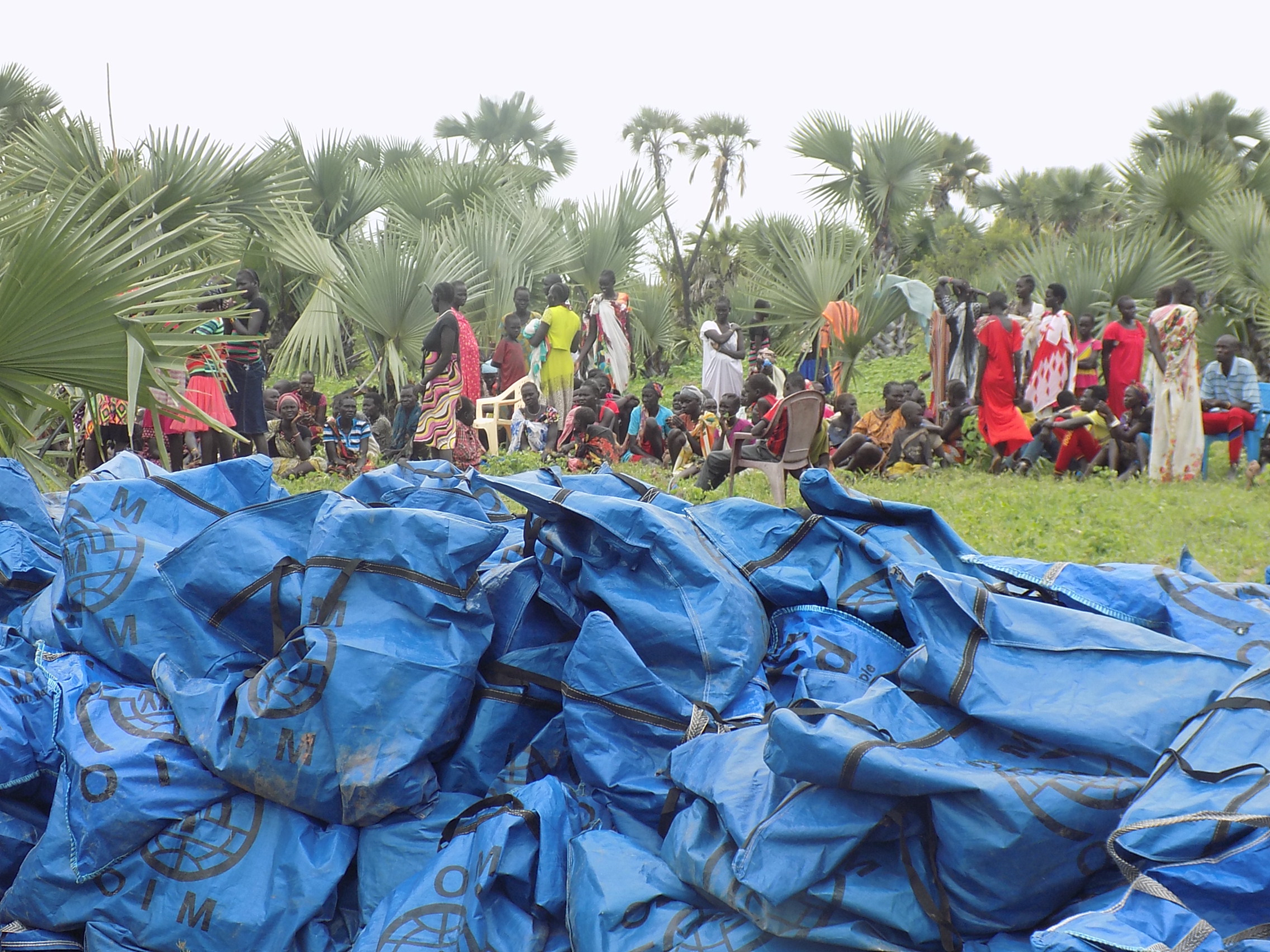 UNICEF is working with partners to deliver lifesaving survival kits (pictured above) to displaced families. The kits include mosquito nets, seeds for fast-growing vegetables, fishing supplies, water-purification tablets and nutritional biscuits for children. The first distribution of survival kits was delivered by helicopter in mid-June, reaching an estimated 28,000 displaced people with approximately 4,500 kits. © UNICEF/NYHQ2015-0501/McKeever 
Approximately 400,000 children have missed out on school because of the conflict. UNICEF and its partners are working to get thousands of displaced children learning once again. The Back to Learning campaign, launched in early June, includes preschool and basic education, remedial programs for teens and psychosocial support in classrooms. UNICEF is also helping to train 4,000 teachers and early childhood development facilitators.
How to help
Children are the most vulnerable during emergencies. Donate to help children in crisis, affected by conflict in South Sudan, Syria, Iraq and the Central African Republic.