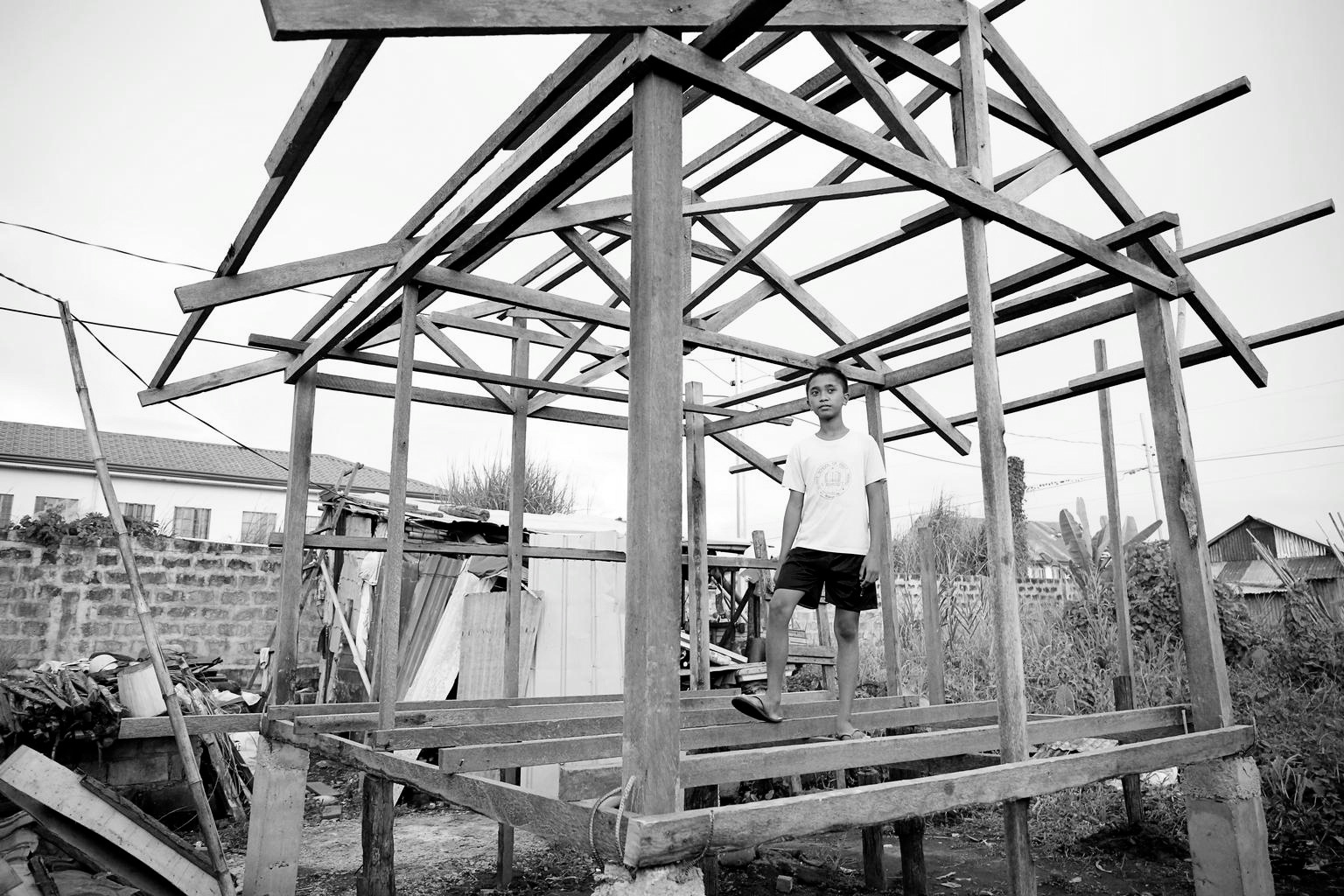 A Story of Strength and Resilience
On Nov. 8, 2013, the strongest recorded storm in the history of the Philippines made landfall. Typhoon Haiyan's impact was catastrophic, affecting 14.6 million people, including 5.9 million children. Within 48 hours after Typhoon Haiyan struck, UNICEF was on the ground helping to provide clean water, protect vulnerable children, restore access to education and restock essential health supplies.
In the immediate aftermath of Typhoon Haiyan, UNICEF worked to reach the most vulnerable communities, focusing on 40 of the most heavily affected municipalities hit by the storm and delivering comprehensive support. Since then, UNICEF has supported children and their families through the long road to recovery and is helping communities to strengthen basic social services that are more resilient in the face of future emergencies. UNICEF honors the spirit and strength of the people of the Philippines and renews its commitment to help them build back better.
Moving Forward: Althea Jane Goes Back to School
For Filipino children like Althea Jane, Typhoon Haiyan's wrath was almost impossible to comprehend. The third-grader's family home was destroyed, their possessions were swept away and her classroom at a Tacloban City elementary school was ruined. Yet today, Althea Jane can cheerfully say, "I'm thankful for my life here in Tacloban." She is healthy, back in school and, like her city, on the road to recovery and growth.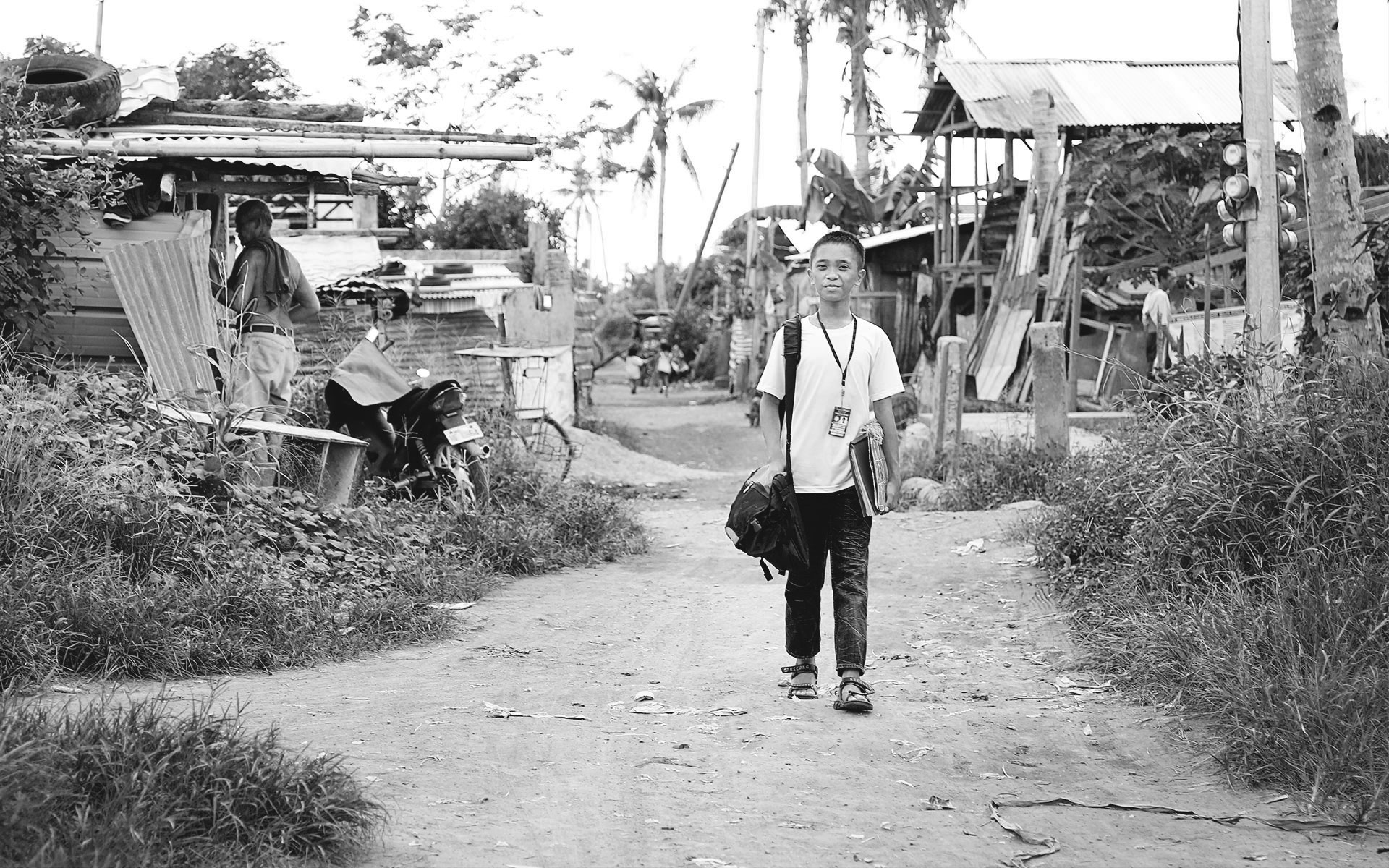 UNICEF's Comprehensive Support to the Philippines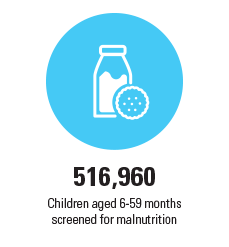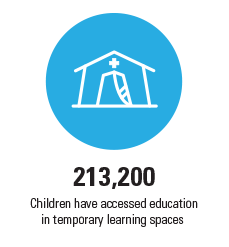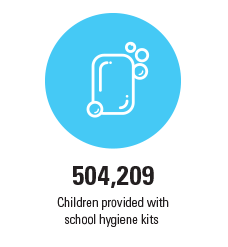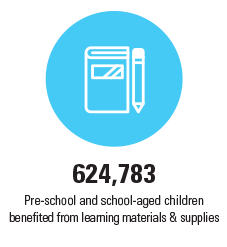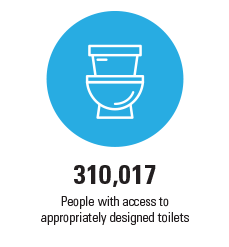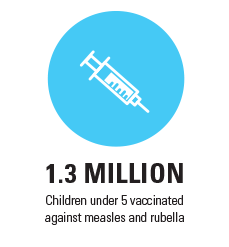 In-Depth: Restoring Access to Clean Water After Haiyan
Even veterans of humanitarian emergencies, like UNICEF water specialist Cromwell Bacareza, were shocked by the unprecedented scale of Haiyan's destruction. With water and sanitation systems in collapse, the situation was ripe for outbreaks of waterborne diseases like cholera, hepatitis and typhoid fever. Thankfully, the feared second wave of disaster never came to pass. UNICEF and its partners responded swiftly to overcome immense hurdles, deliver essential hygiene supplies and restore clean water and sanitation across the typhoon zone. Today, UNICEF is working hand-in-hand with the Philippines department of education to bring safe drinking water, sanitary toilets and hygiene training to Filipino elementary schools. The goal is to build back better so that communities are not threatened by the spread of easily preventable disease, now or in the future. This long-term strategy will help not only children in areas impacted by Haiyan, but also an entire generation of Filipino children.
Educators and parents: Check out TeachUNICEF's magazines and resources on building back better in the Philippines after Typhoon Haiyan.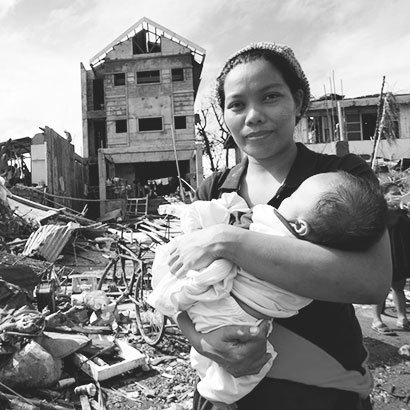 Read On: UNICEF Emergency and Disaster Response
Founded in 1946 to help children suffering in the aftermath of World War II, UNICEF provides children and families with the support they need whenever disaster strikes. Responding to more than 250 emergencies each year from conflicts to natural disasters, UNICEF can deliver lifesaving aid to children almost anywhere in the world within 72 hours .
Find Out More