2013 PHILIPPINES TYPHOON HAIYAN
Disaster in the Philippines
Super Typhoon Haiyan, also known as Super Typhoon Yolanda, was one of the most powerful tropical storms on record. With winds reaching 195 miles per hour, the typhoon caused tremendous damage when it made landfall in the Philippines on November 8, 2013 — less than a month after a 7.2 magnitude earthquake struck Bohol — affecting over 14 million Filipinos, including nearly 6 million children. More than 6,000 people were killed, and thousands of homes were destroyed. 
UNICEF's response to Super Typhoon Haiyan
In response, UNICEF worked with the government and other partners to rush critical aid to affected children and famiies. Working with the government and other partners, UNICEF helped provide clean water to nearly a million people, deliver emergency health kits to depleted clinics, reunite lost children with their families and open Child-Friendly Spaces and temporary schools for thousands of Filipino students.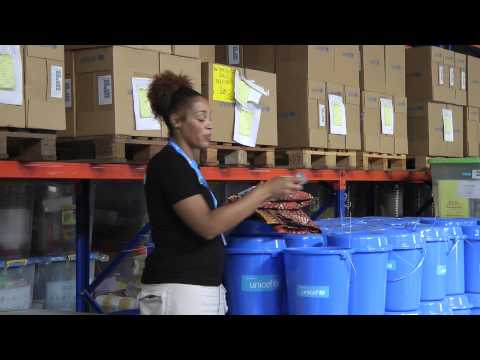 Learn how UNICEF works to address climate change and its impact on children.
Learn how UNICEF responds to typhoons at large. 
Help families in the Philippines continue to rebuild their communities and prepare for the next emergency.
©UNICEF/UNI153197