5 Things You Need to Know About #BringBackOurGirls and Boko Haram
1. It's no longer just 276 school girls; we're talking about 800,000 affected children.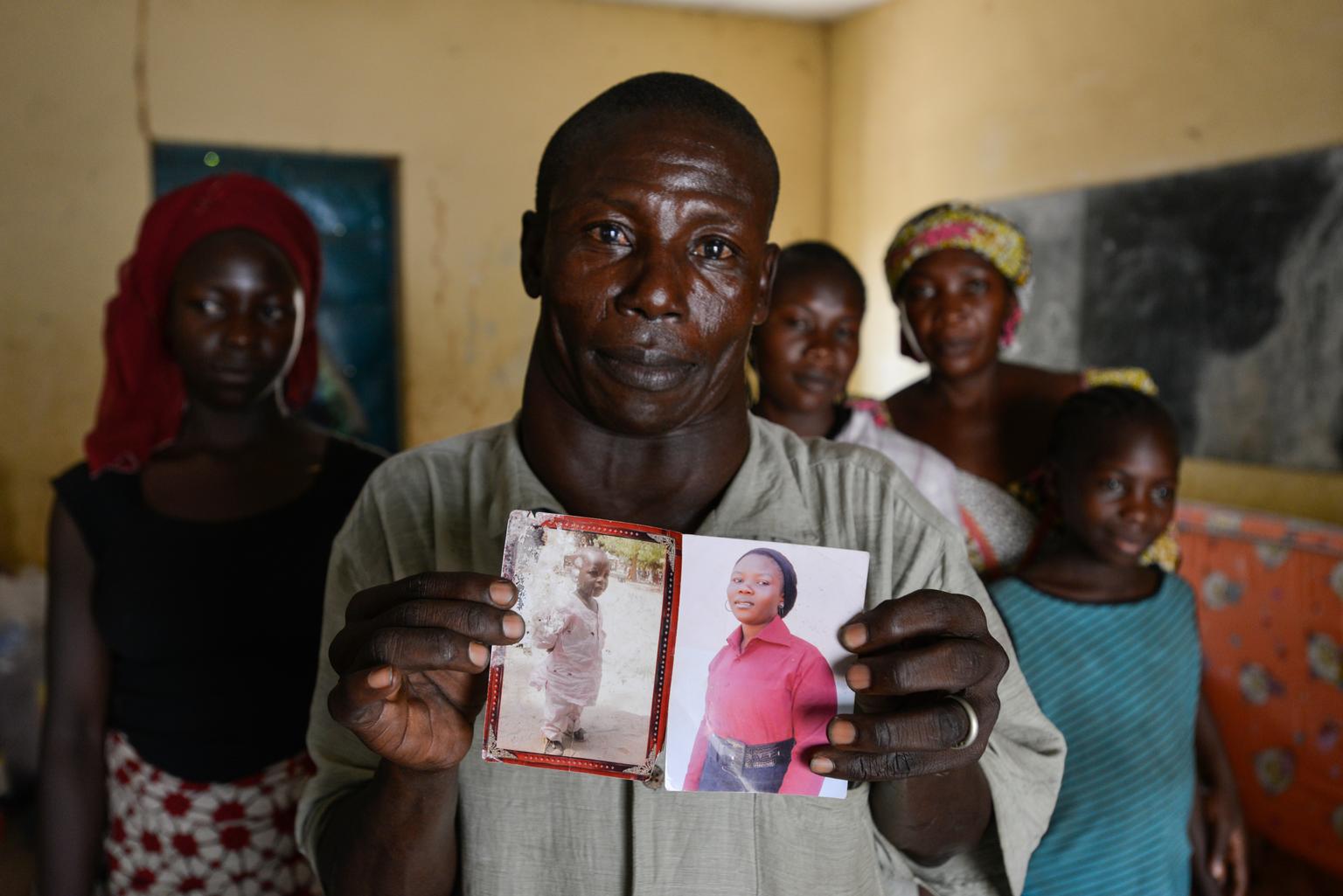 There have been more than 276 abductions, at least 500 since 2009; but the true scope of the tragedy is far, far greater. Some 800,000 children have fled their homes because of Boko Haram violence. They are missing their communties, friends, family members and neighbors, often missing access to health care and education. They are missing out on their childhoods.
Above: Hassan Adamo stands with the remaining members of his family in a camp for internally displaced peeople in Adamawa, Nigeria. He is holding photographs of his eldest daughter, 18, and his 6-year-old son, both of whom were kidnapped by members of Boko Haram during an attack on the family's village.
2. This goes way beyond Nigeria. Disaster looms in four countries.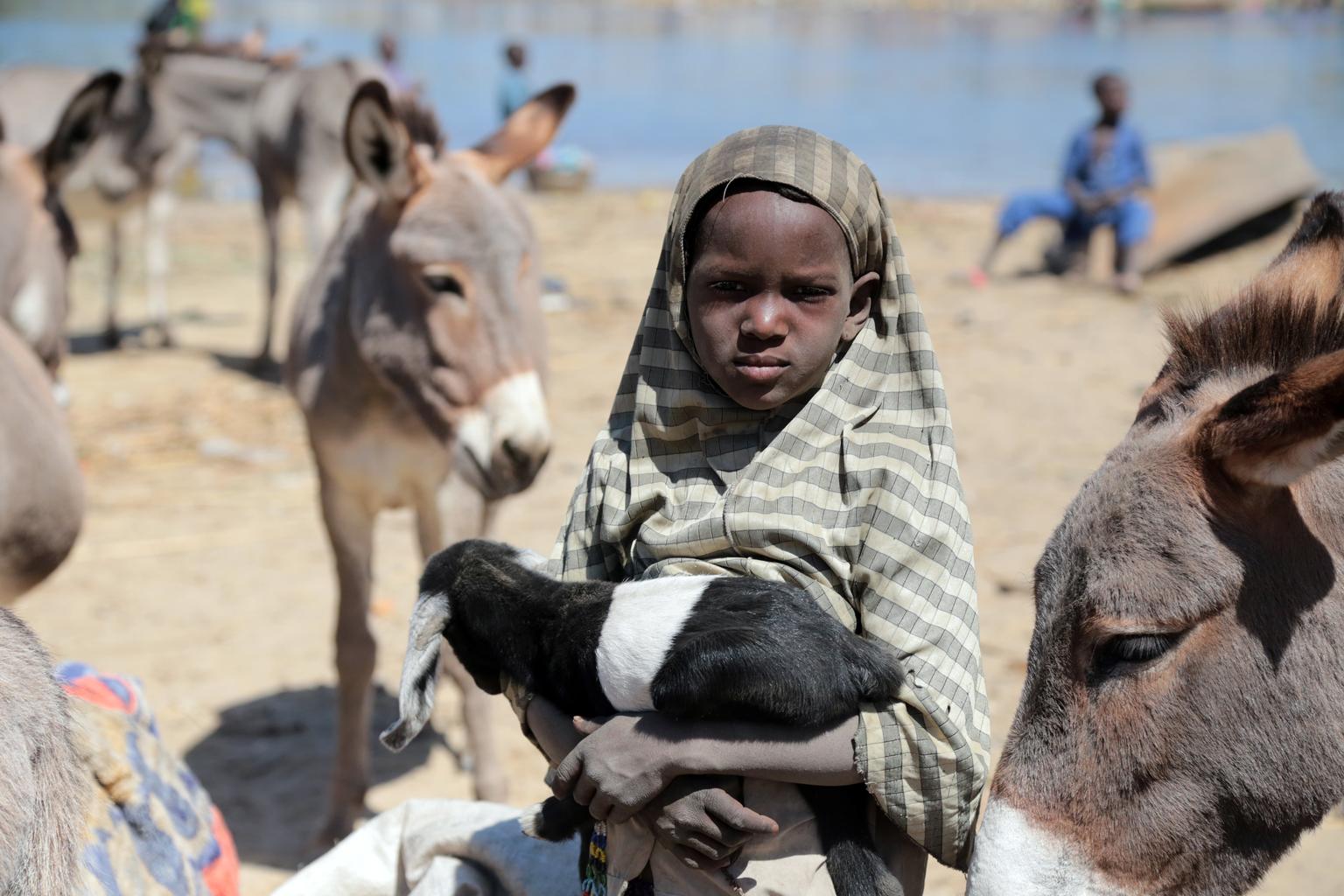 Children and families seeking safety—some 1.5 million people in all—are moving both within Nigeria and beyond Nigeria's borders. Refugees are flooding into Chad, Cameroon and Niger. There is limited capacity to care for them. Many are fleeing to the poorest areas of some of the poorest countries in the world.
Above: A child holding a baby goat stands amid donkeys in the Ngouboua camp on the shores of Lake Chad. The camp shelters some 4,000 people from northeastern Nigeria.
3. Having witnessed the unspeakable, children are terrified.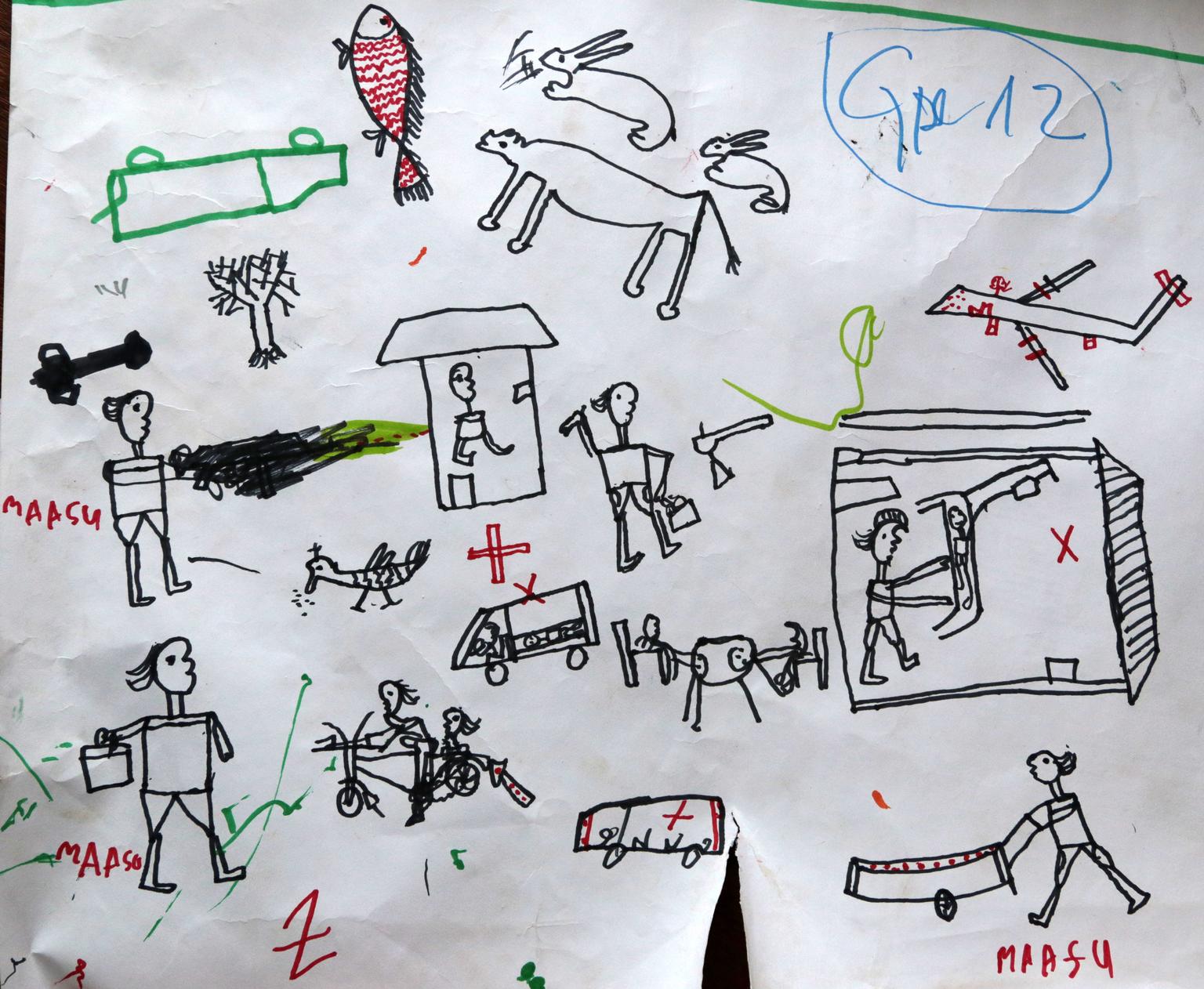 Thousands have suffered abuse, experienced or witnessed unimaginable violence, even seen parents or siblings killed. Boys have been recruited as soldiers. Girls have been sexually abused or forced into marriage. The stress and emotional scars can be seen in their drawings.
Above: Sali, a 10-year-old child refugee in Chad, drew the above in a UNICEF-supported Child Friendly Space at the Dar es Salaam Refugee camp.
4. More than 10 million Nigerian kids are not in school.
Punishment for attending school is cited as a motive for abduction. More than 1,100 schools have been disrupted, closed or destroyed, and nearly 200 teachers have been killed in northeastern Nigeria alone. Boko Haram violence compounds Nigeria's ongoing educational catastrophe. 10.5 million children are not attending school — the highest number in the world.
Above: Samson, 16, writes with chalk on the exterior wall of a building in the Adamawa camp. A few years ago, he lost his father, who was a member of government forces fighting against Boko Haram.
5. UNICEF is active in all of the affected areas, working to aid children and families.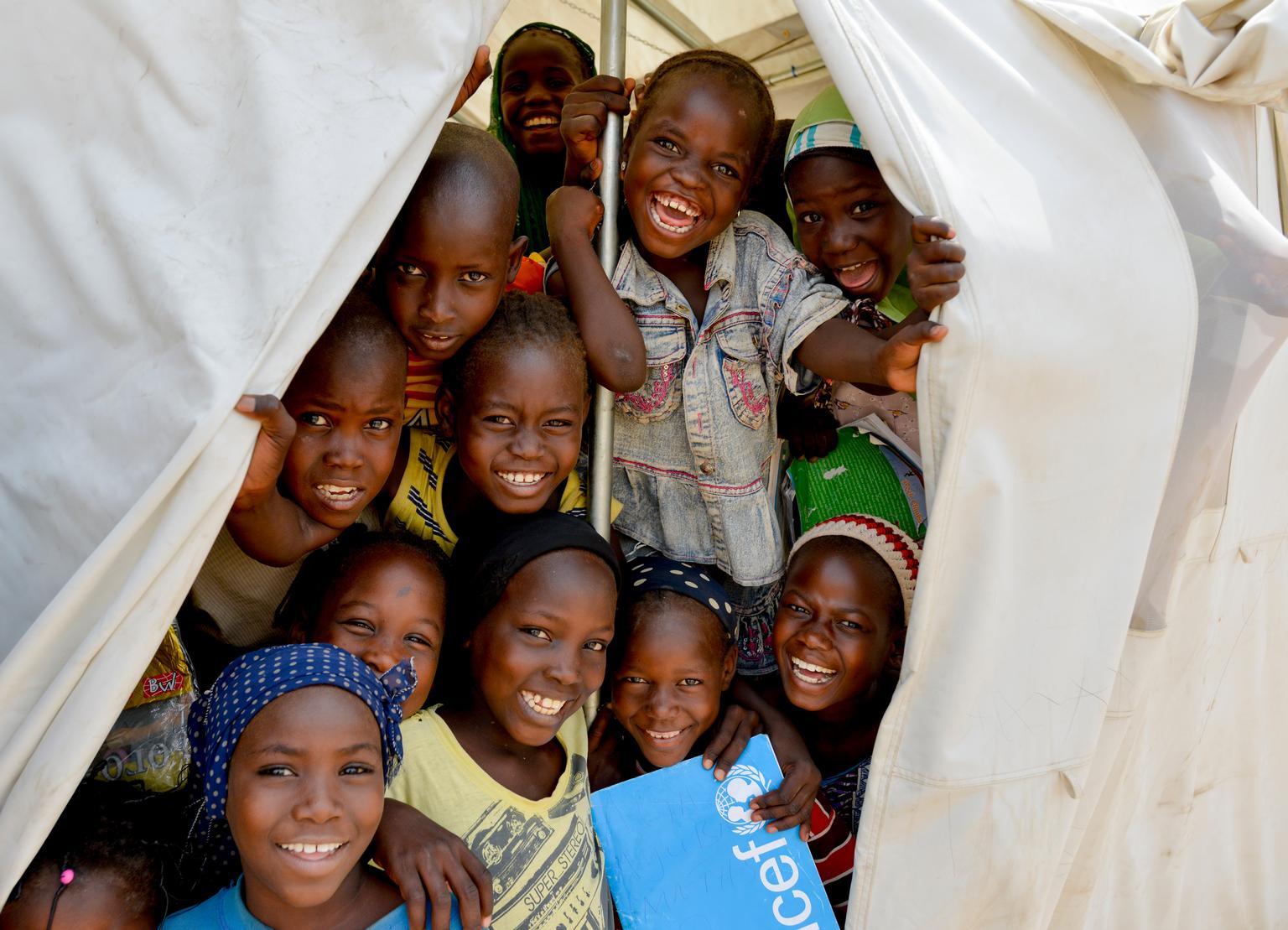 UNICEF has field offices in northeastern Nigeria, Baga Sola in Chad, and Maroua in Cameroon, and is stepping up its humanitarian assistance across the Lake Chad region. Clean water, health services, malnutrition treatment, emotional support and emergency education are already being provided to many children and their families. The response is extremely challenging, however, because of widespread violence and difficulties in humanitarian access.
Funding is limited. UNICEF is urging donors to ramp up support for relief in Nigeria and the neighboring countries.
Above: Children smile while standing at the entrance to their UNICEF-provided tent classroom, at the Gire 2 camp in Adamawa.
All photos courtesy of UNICEF. From top: © UNICEF/NYHQ2015-0474/Esiebo, © UNICEF/NYHQ2015-0638/Rich, © UNICEF/NYHQ2015-0123/Moreno, © UNICEF/NYHQ2015-0721/Sali, © UNICEF/NYHQ2015-0481/Esiebo, © UNICEF/NYHQ2015-0612/Rich.
© UNICEF/NYHQ2015-0474/Esiebo