Afghanistan: Community Based Schools
Welcome to UNICEF USA!
Stay informed on UNICEF's work saving and protecting children around the world
The support provided to the Government of Afghanistan through the Let Us Learn (LUL) initiative in the past three years, has been pivotal in order to promote and accelerate the establishment of Community Based Education (CBE) initiatives in the country.
Accelerated Learning Centers (ALCs) are a part of Community Based Education (CBE) and are providing children a second chance to receive an education in remote and under- served communities where formal schools do not exist and/or are located very far from their villages. ALCs provide primary education, from grade 1 to 6 to children and adolescent boys and girls during the time span of three years.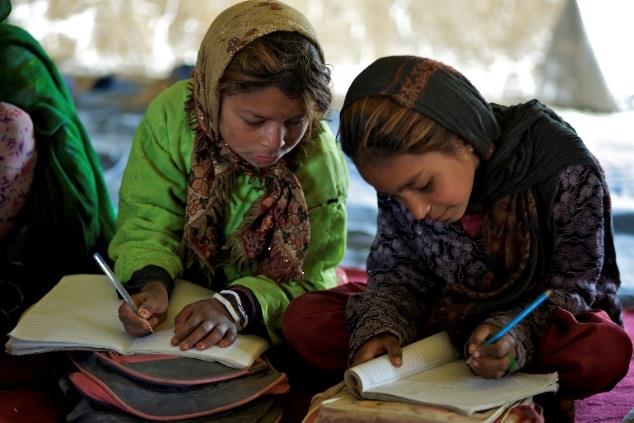 To achieve their goals in the education sector, the Government of the Islamic Republic of Afghanistan (GIRoA) must promote comprehensive strategies that support multi- education pathways to be operative and provide quality education to all children, especially those who are vulnerable and marginalized.
The phase II of the LUL initiative will help establish 110 ALCs in six priority provinces in line with the new Country Program Action Plan 2015-2019, benefitting 2,200 children. Through the partnership with the Government and other organizations, the project will ensure the necessary deployment of teachers to keep appropriate pupil-teacher ratios, train them and improve their education to be able to use pro-active learning and teaching methods in the classroom and create a child friendly environment.