HOW IS UNICEF HELPING TO FIGHT THE CORONAVIRUS?
Even before the World Health Organization declared the novel coronavirus (COVID-19) a global health emergency, UNICEF had rushed six metric tons of medical supplies to the front lines. To date, UNICEF has delivered tens of millions of protective items for health workers, medical equipment and hygiene supplies. Now, 40 million health care and frontline workers won't have to risk their lives to save lives. Key to UNICEF's effectiveness is its humanitarian warehouse in Copenhagen, the world's largest, which can ship emergency supplies anywhere in the world in 48 to 72 hours.
UNICEF is also leading on preventative actions in communities to protect the health of children and their parents and caregivers. And now that 191 countries have closed schools nationwide, UNICEF is finding ways to help children keep learning through online classes and radio broadcasts. As of the end of March, over 154 million children in eight countries whose schools have closed are getting the support they need to learn at home.
UNICEF is focusing on:
Procuring supplies and rushing personal protective equipment (PPE) to health facilities that are straining to treat the sick and contain COVID-19
Delivering hygiene and handwashing supplies to schools, health centers and childcare facilities
Creating solutions — like educational radio broadcasts — to keep children safe, connected and learning in countries that have closed schools
Training health workers to continue providing critical care for pregnant women, very young children and those struggling with nutrition
Encouraging children to ask questions and express their concerns
HOW IS UNICEF USING INFORMATION TO SAVE LIVES?
UNICEF has already helped reach over half a billion people with COVID-19 prevention messaging. At a time when fake news can do real harm, UNICEF is teaming up with Facebook, LinkedIn and TikTok to dispel rumors and make sure that health education messages specifically tailored for children, parents and caregivers, teachers, community leaders and the media reach all corners of the globe.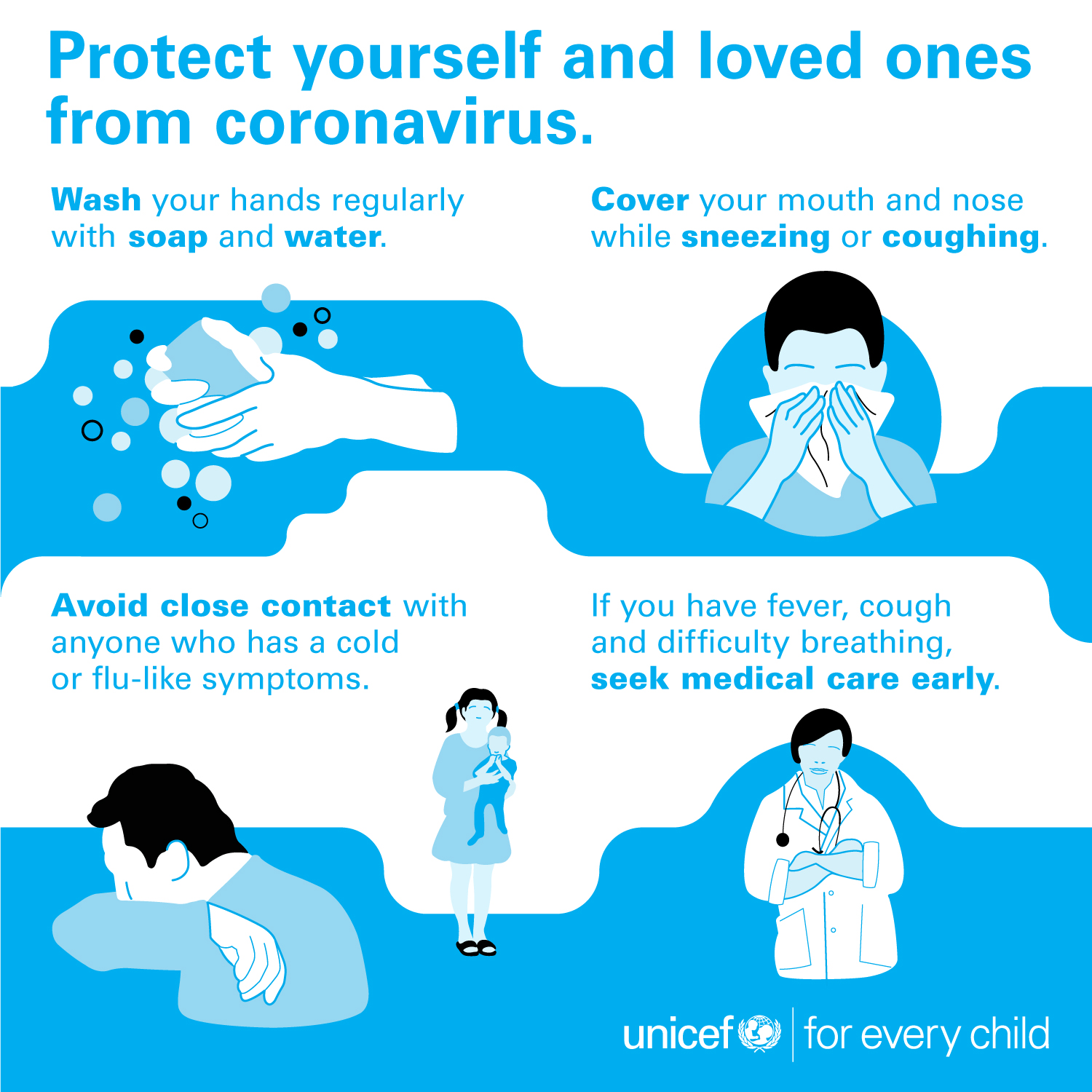 In Indonesia, where the nation's first case of COVID-19 was reported on March 2, UNICEF teamed up with the government to conduct a poll via U-Report — a youth engagement tool that uses mobile phones to connect with more than 68 million users worldwide — to test young people's knowledge of coronavirus. The poll generated 6,800 responses in three days and helped to identify what young people know and don't know about symptoms, transmission and prevention. Up-to-date messages on how to stay safe were shared with all 108,000 U-Reporters across the country. Results from the poll were used to create a COVID-19 chatbot that is now being scaled up in 42 countries.
BRAVER TOGETHER: HOW TO HELP YOUR KIDS COPE WITH THE CORONAVIRUS
COVID-19 has upended children's lives and forced them to quickly adapt to a new "normal." These adjustments can feel isolating, scary and confusing. But showing children that we're all in this together is one great way to quell their fears, give them purpose and help them to feel a little braver. 
It's also important that children have the space to discuss how they're feeling and what they're experiencing. Here are a few tips for approaching this conversation:
Find out what they already know, then ask open questions and listen
Be honest: Explain the truth in a way that's appropriate for their age
Show them how to protect themselves and their friends
Offer reassurance
Check if they are experiencing stigma or repeating hurtful remarks about others
If they say they are anxious or show signs of distress — moodiness, hypervigilance about your health or theirs, difficulty sleeping — there are many ways you can help:
A schedule for schoolwork, chores, exercise, screen time and playtime will help children stay productive and feel more secure
Set up virtual playdates. Staying connected with friends supports kids' social development and allows them to see that the people they care about are healthy and managing during this difficult time
Keep tabs on kids when they're online: Parental controls offer some security. But it's still important to check in with kids frequently about what they are doing, who they are communicating with and how the exchanges they are having make them feel  
Encourage your children to cook, clean and do chores with you. Use this time as an opportunity for them to learn new skills  
As we adjust to a new normal, UNICEF has teamed up with the Centers for Disease Control and Prevention, the World Health Organization, USAID and others to provide tips and activities to help children and families cope with COVID-19. Click below to download!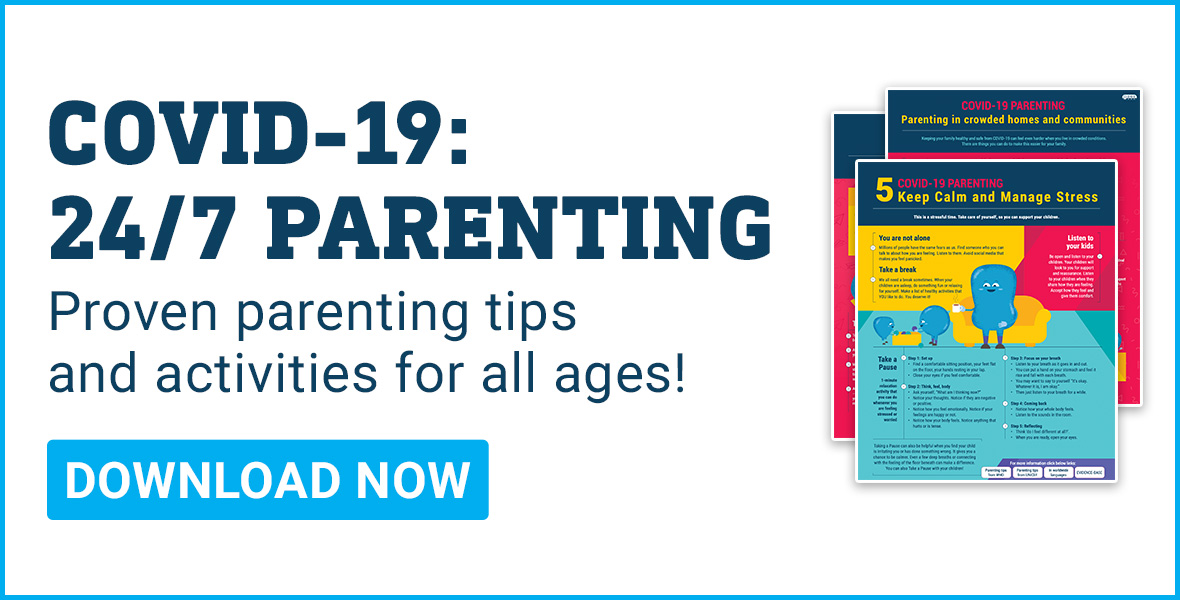 ASK THE EXPERTS
UNICEF USA "Ask The Expert" Video Series with Child Psychologist, Dr. Tovah Klein on helping children cope with COVID-19
Another way to empower kids and show them they're not alone: Encourage them to give back to their community. Millions of young students across the country have been affected by school closures, but they can still band together. UNICEF Kid Power offers a way to keep them moving and learning at home while making a difference.
UNICEF Kid Power is a free dance, yoga and activity platform that kids can use to stay active and raise money for their peers—all from the comfort of home.
WATCH UNICEF IN ACTION
Check out our virtual event for an inside look at how UNICEF responds to the world's most pressing emergencies, including the coronavirus pandemic. These are stories from the front lines — with an amazing array of special guests, including Cher, P!nk, Matthew Morrison, Jordin Sparks, Téa Leoni, Pau Gasol, Salma Hayek Pinault, Sofia Carson, Halima Aden and more!
U.S. Fund for UNICEF d/b/a UNICEF USA is exempt from tax under section 501(c)(3) of the Internal Revenue Code and qualifies for the maximum charitable contribution deduction by donors. Our Federal Identification Number is 13-1760110