Sarah Kauss, Founder & CEO of S'well, Talks About the Water Crisis
Sarah talks to us about why the water crisis is important to her and how S'well is working with UNICEF USA to help bring clean water to vulnerable communities. 
S'well, a reusable bottle company, has been helping UNICEF bring clean water to the world's most vulnerable communities since 2015. Founder and CEO Sarah Kauss has helped S'well earn the status as a fastest growing, woman-owned company in the country. Sarah talks to us about why the water crisis is important to her and how S'well is working with UNICEF USA to help bring clean water to 500,000 people.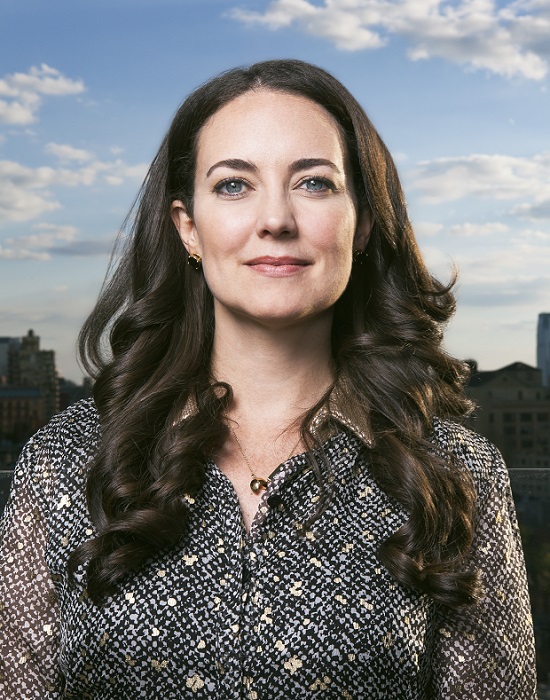 Can you tell us a bit about why and how you started S'well?  
Sarah: Staying hydrated, while limiting the use of plastic bottles, has been an important part of my adult life. Because of this, I've carried a reusable bottle with me everywhere. But as I climbed the corporate ladder, my bottle wasn't keeping up with my professional (or personal) style. 
I believed there was a need for a bottle that could not only look better, but also function better to help rid the world of plastic bottles. With that realization, I quit my job in international real estate and set out on an entrepreneurial journey to bring S'well to life in 2010.  
Why is the water crisis so important to you and S'well?
Sarah: Having grown up with access to clean water, I didn't have to worry about spending my days walking to find drinkable water. I was able to attend school and taught early on the importance of good hygiene and sanitation best practices. Yet, not everyone is as fortunate. Women in Africa spend 40 billion hours a year walking to find clean water. Young children, and particularly girls as they mature, spend less time in school because of a lack of access to clean water and proper sanitation facilities. This means less education, less independence and less opportunity to reach their full potential. Knowing that we can have a direct impact on changing these stats, humanizing this issue and helping others get involved with simple acts means the world to me.
UNICEF just released a report highlighting that climate change is contributing to the growing water crisis and putting the lives of millions of children at risk. What is S'well doing to help?
Sarah: S'well is supporting UNICEF's Madagascar program to help more than 500,000 people over the next two years gain access to clean water. In a country where only 52% of the population have access to clean water, we could help and want to get involved.
By 2019, S'well will have contributed $800,000 to help build infrastructure necessary to create and maintain clean water systems, as well as educational programs to support behavioral change tied to water and sanitation. 
These efforts have the power to provide real opportunity for young girls and their mothers. UNICEF has found that programs like this can keep girls in school longer and empower mothers to find vocations outside of the home. As a business woman who has had the opportunity to chase my dreams, I want to help other women do the same.
I'm hopeful that we can make a real impact in Madagascar and proud to have S'well support the program.
Why is the UNICEF USA partnership important to you and why do you think it is important to your customers and employees?
Sarah: Having worked with many organizations over the years, UNICEF stands out as a globally recognized partner that provides measurable results. Thanks to its large, on-the-ground network and ability to work with communities in effective ways, we can prove the impact we're having together. We can show the before and after. We can create awareness, and perhaps even inspire others to take action as well. This is important to me and my team, and I believe important to our customers.