Can't be there in person? Advocate for children and join the conversation on Twitter by following @unicefusa. We'll be live streaming via Periscope at 7 p.m. Sunday! You'll find the link at the top of our Twitter feed.
On September 19, leaders from more than 180 nations will convene in New York for the United Nations' first ever summit on refugees and migrants. In the shadow of the largest humanitarian crisis of displacement since World War II, the need for collaborative solutions to address immediate needs and root causes has reached a tipping point. The following day, leaders will reconvene at the invitation of U.S. President Obama, to identify commitments from participating nations.
These sessions are critically important and have been described by the U.N. as a "watershed" moment for humanity. UNICEF estimates more than 50 million children have been forced from their homes by war and poverty. Though called by many names — "refugees," "migrants," "displaced" — they are children first.
These historic meetings will address broad themes, but UNICEF's focus will be children. With an entire generation in danger of losing their childhoods, the necessity for action and special consideration of child refugee and child migrant rights is critically important. On the eve of the September summits, we will host a candlelight vigil in honor of all of the world's children.
Please join us: 
Sunday, September 18, 6:30-7:30 PM
Dag Hammarskjold Plaza, East 47th Street
between United Nations Plaza & 2nd Avenue
For more information or to RSVP: rsvp@unicefusa.org or 212-922-2631
.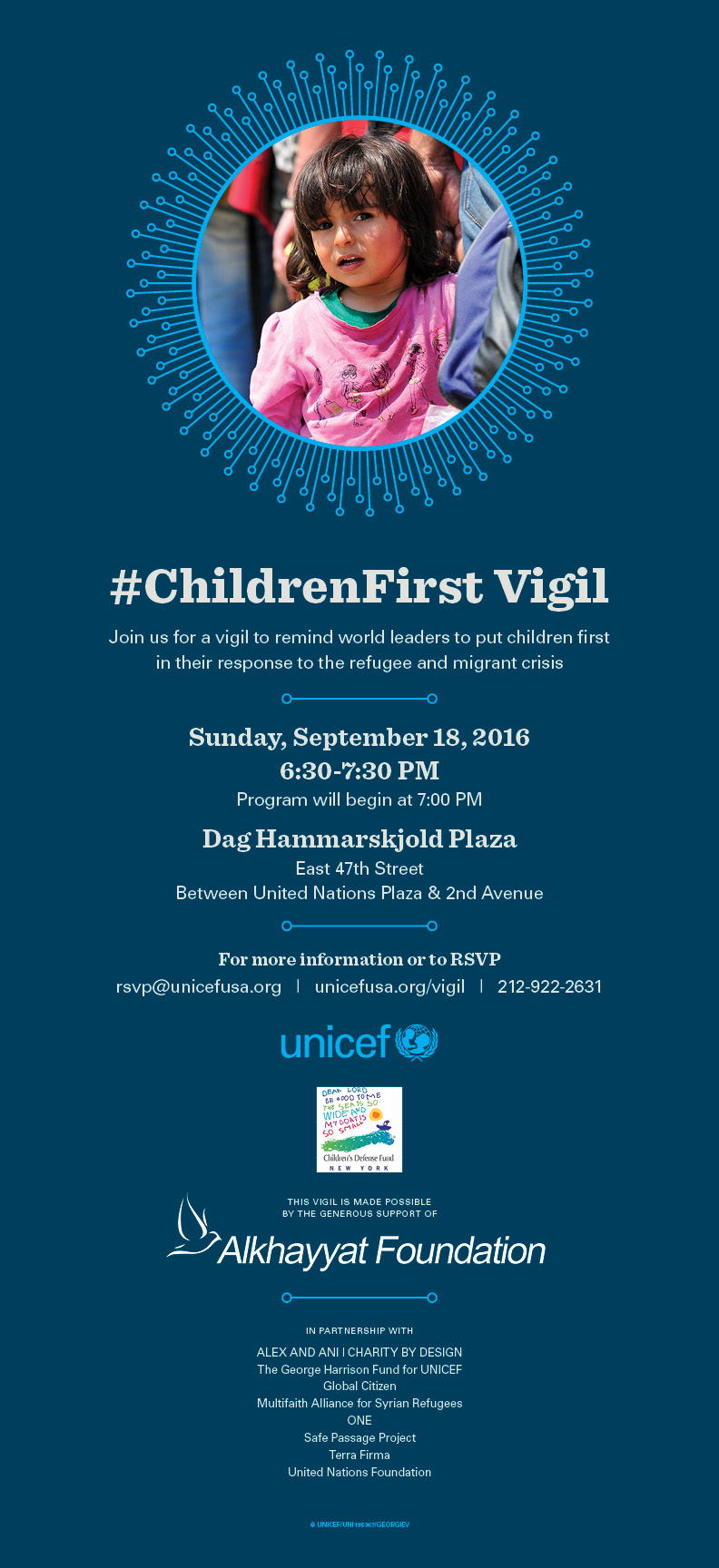 Learn more about UNICEF's response to the child refugee and migrant crisis.