Imagine your house flooded in a matter of seconds, leaving you with little time to react to save your life. Water up to your knees, unable to find your children in the darkness of the room, the noise of the rain, strong winds and downpour outside was deafening, but you are determined to get your family to safety.
After the devastating impact of Hurricane Irma in the Caribbean region in September 2017 and Hurricane Maria making landfall in Puerto Rico almost immediately following, the islands were left with severe humanitarian consequences. With many lives lost, homes destroyed, and millions without running water or electrical power, children and families were in need of urgent support.
For example, UNICEF USA together with its partners responded to the direst needs surrounding water and hygiene in Puerto Rico, providing 12,000 emergency supply kits –filled with basic hygiene necessities in order to prevent the spread of deadly diseases and help 60,000 children and families maintain their well-being and dignity.
UNICEF USA was able to deliver emergency supplies to Puerto Rico and the Caribbean Region with the remarkable support of partners, volunteers, youth supporters, and more who activated within their communities and beyond to put children first.
Just last month, Carolina O'Leary a high school student from the greater D.C. area launched her own fashion line for teens called ShortStory and hosted a trunk show on December 10th, 2017 in support of UNICEF USA's hurricane relief efforts in Puerto Rico and the Caribbean. Carolina was inspired to help the children and families impacted and intends to have an ongoing charitable component to her unique line. The ShortStory trunk show was a great success bringing together Carolina's friends, family and supporters for an evening of fashion and philanthropy.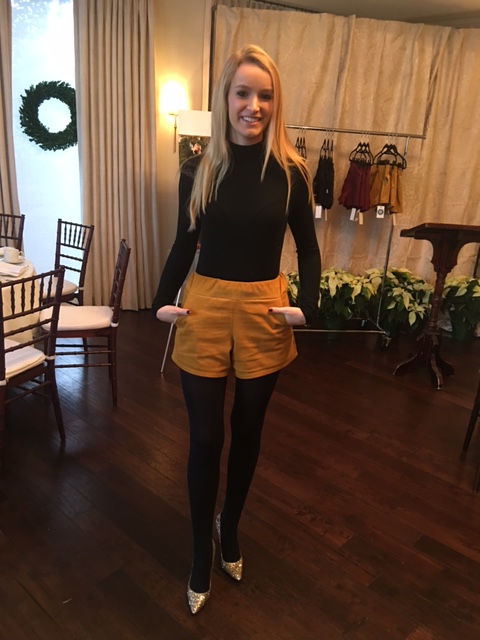 Whenever and wherever disaster strikes, UNICEF stands ready to provide support before, during and after a crisis. As a global leader in emergency response, last year UNICEF reached children in 344 humanitarian emergencies throughout 108 countries.
UNICEF USA Community Engagement Fellow, Abir Ibrahim spoke on behalf of UNICEF at the trunk show. A Sudanese-American, born and raised in Sudan during a civil war and remembers UNICEF trucks delivering safe water and vaccinations during the country's devastating crisis.
"It was of because people like you who advocated for my life, who continue to raise funds and awareness for the world's most vulnerable children," - Abir says.
UNICEF has helped save more children's lives than any other humanitarian organization, by providing health care and immunizations, clean water and sanitation, nutrition, education, emergency relief and more. UNICEF is committed to helping the most vulnerable children and families not only survive, but also thrive.