The Crisis in Syria, Four Years On, 14 Million Children Now Affected
UPDATE: September 3, 2015: The number of Syrian child refugees has now reached 2 million with an estimated 5.6 million children inside the country facing dire situations—caught in the crossfire, displaced from their homes, or facing extreme poverty. At least 700,000 Syrian refugee children in Jordan, Turkey and Lebanon are unable to attend school. Across the Middle East and North Africa, conflict is keeping 13 million children out of the classroom, shattering hopes and futures. Read "Education Under Fire."
Sunday, March 15 marks the completion of four years of conflict in Syria. In those four years, children have lost their homes, schools and communities. Their lives have been threatened by ceaseless violence, brutal winters and malnutrition.
Nearly 14 million children have been affected by escalating conflict sweeping Syria and much of Iraq including 7.5 million Syrian children in need, nearly 15 times the number in 2012. Half of all Syrians are displaced and close to 2 million children have fled for neighboring countries – Iraq, Jordan, Lebanon, Turkey and Egypt – and Syria's youngest have known nothing but war for their entire lives.
The photos below provide a look at the conflict's devastating impact on children and families across the region—but also of small glimpses of hope as UNICEF and partners work to reach Syria's most vulnerable children and give them a chance at the future they deserve.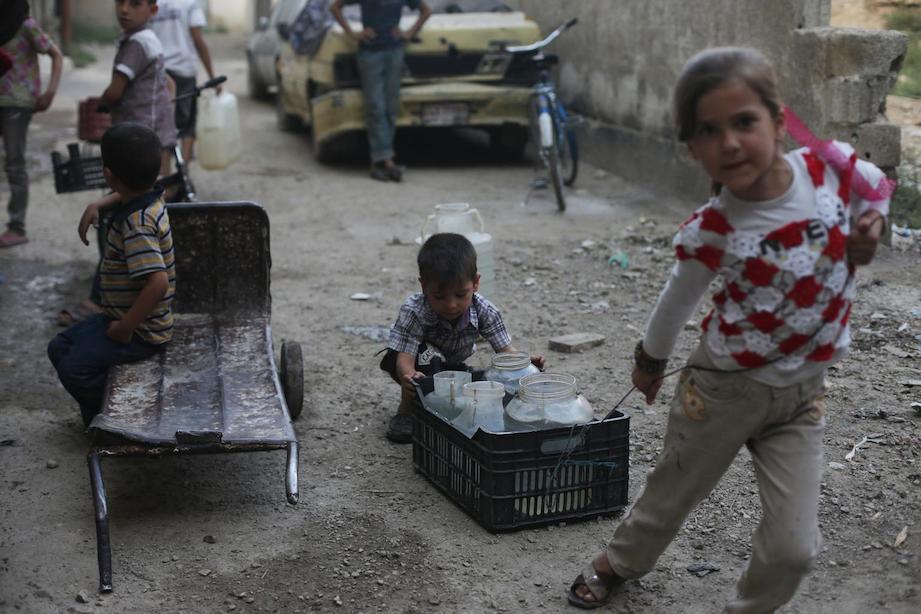 Syria  A young boy and girl drag home a crate filled with water jugs in the East Ghouta area of rural Damascus. Water availability there is at 40 percent of pre-conflict levels.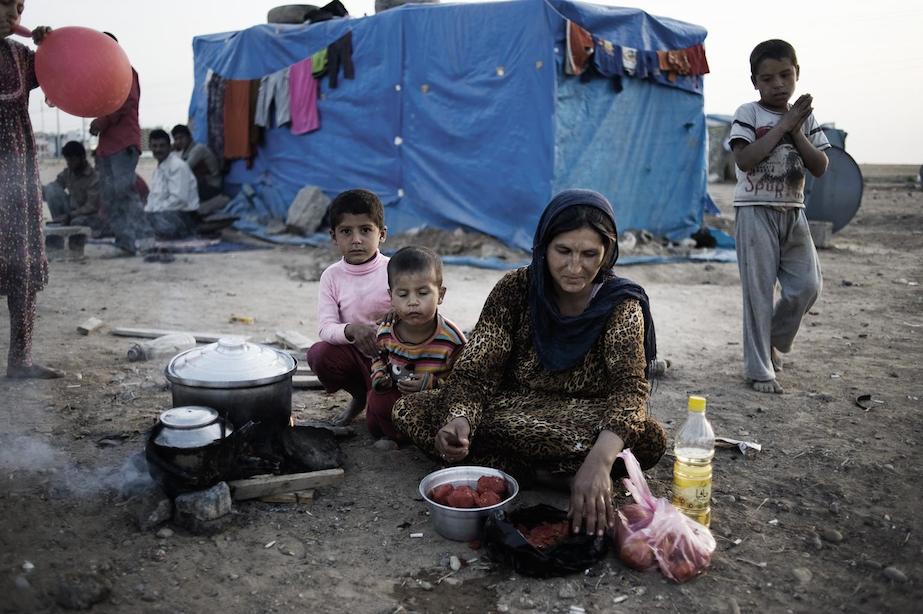 Iraq  A woman and three children prepare a meal at a makeshift outdoor cooking area, in the Kawergosk camp for Syrian refugees, just west of Erbil, the capital of Kurdistan Region.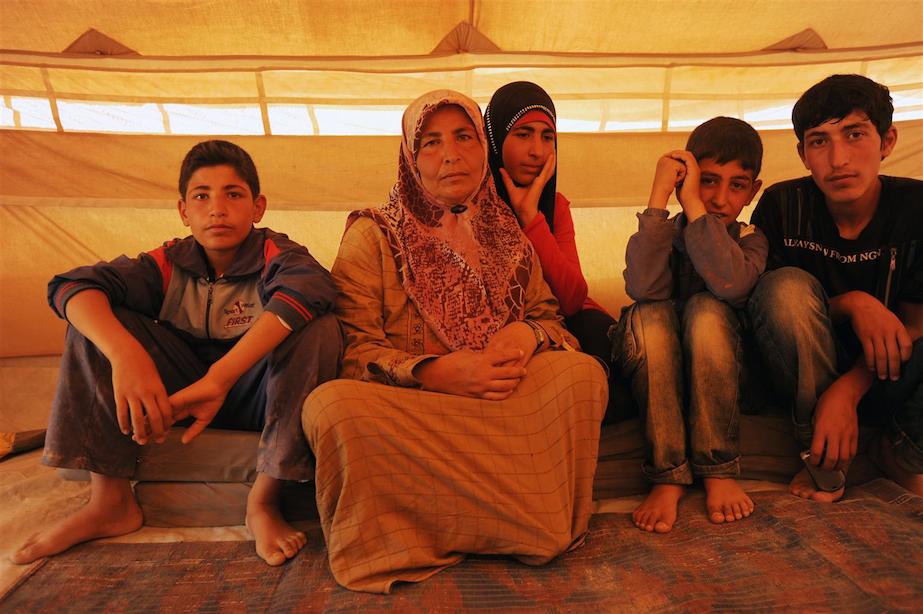 Jordan  A woman sits with her children in Za'atari; with a population of over 80,000 people, it's one of the largest refugee camps in the world.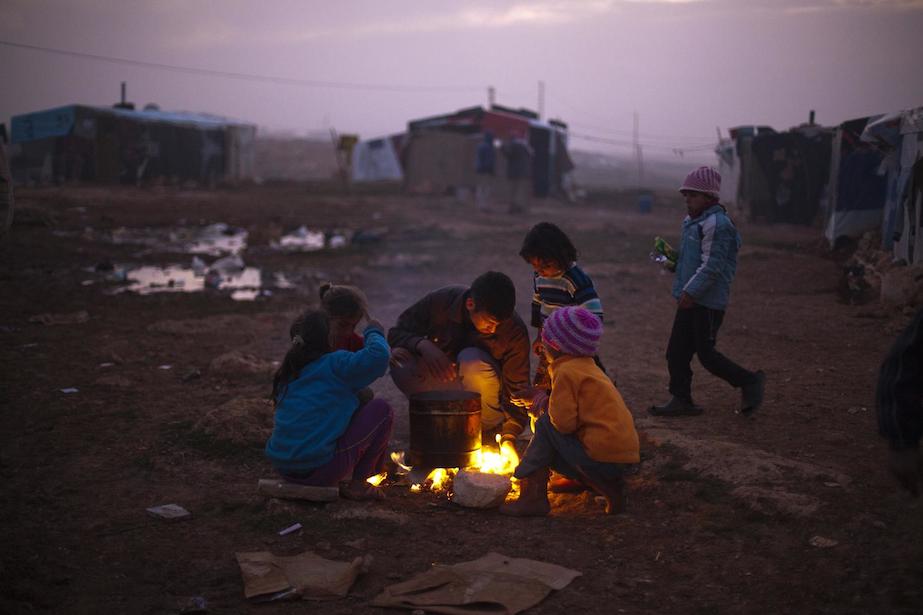 Lebanon  Children warm themselves by a fire in an encampment near Baalbek, Lebanon. The past winters were particularly bitter for refugee families in the region; UNICEF and its partners have been helping to keep them warm. 
Turkey  A UNICEF staff member checks on a sleeping child in a classroom at a primary school in Sanliurfa Province. The child is among some 1,500 Syrian children and adults currently sheltering at the school.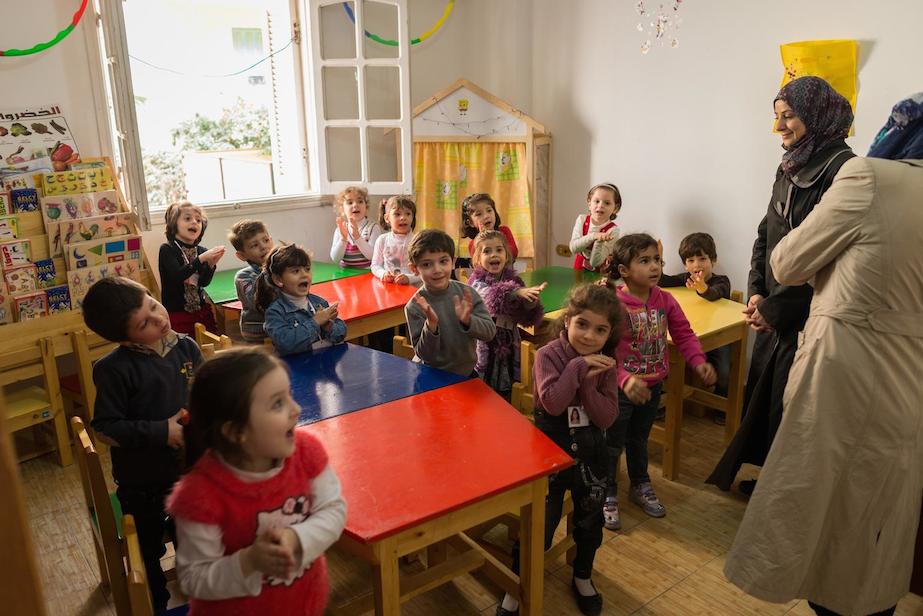 Egypt  Children clap and sing during a music class in a UNICEF-supported kindergarten for Syrian refugee children, in the city of Giza. 
Photos, from bottom: © UNICEF/NYHQ2013-1246/Abdel Wahab,© UNICEF/NYHQ2014-1710/Yurtsever,© UNICEF/NYHQ2013-0051/Ramoneda,© UNICEF/NYHQ2012-0864/Brooks,© UNICEF/NYHQ2013-1020/Romenzi,© UNICEF/NYHQ2014-1127/Khabieh
© UNICEF/MENA2014-00067/Romenzi