2. Gaza has one of the highest literacy rates in the region.
The State of Palestine has a 95% adult literacy rate, well above the regional average of 77%. Education is highly valued by families in Gaza. Pernille Ironside, UNICEF's Gaza Field Office Chief, says that 80 percent of schools in Gaza operated on a double shift before the conflict. That means one group of students go to school in the morning and another in the afternoon. "Then students go back home, and they try and study, oftentimes by candlelight, because there's not enough electricity," Ironside explains. "And yet they have this incredible desire and commitment to their education."
3. Homes in Gaza get electricity for as little as two hours a day.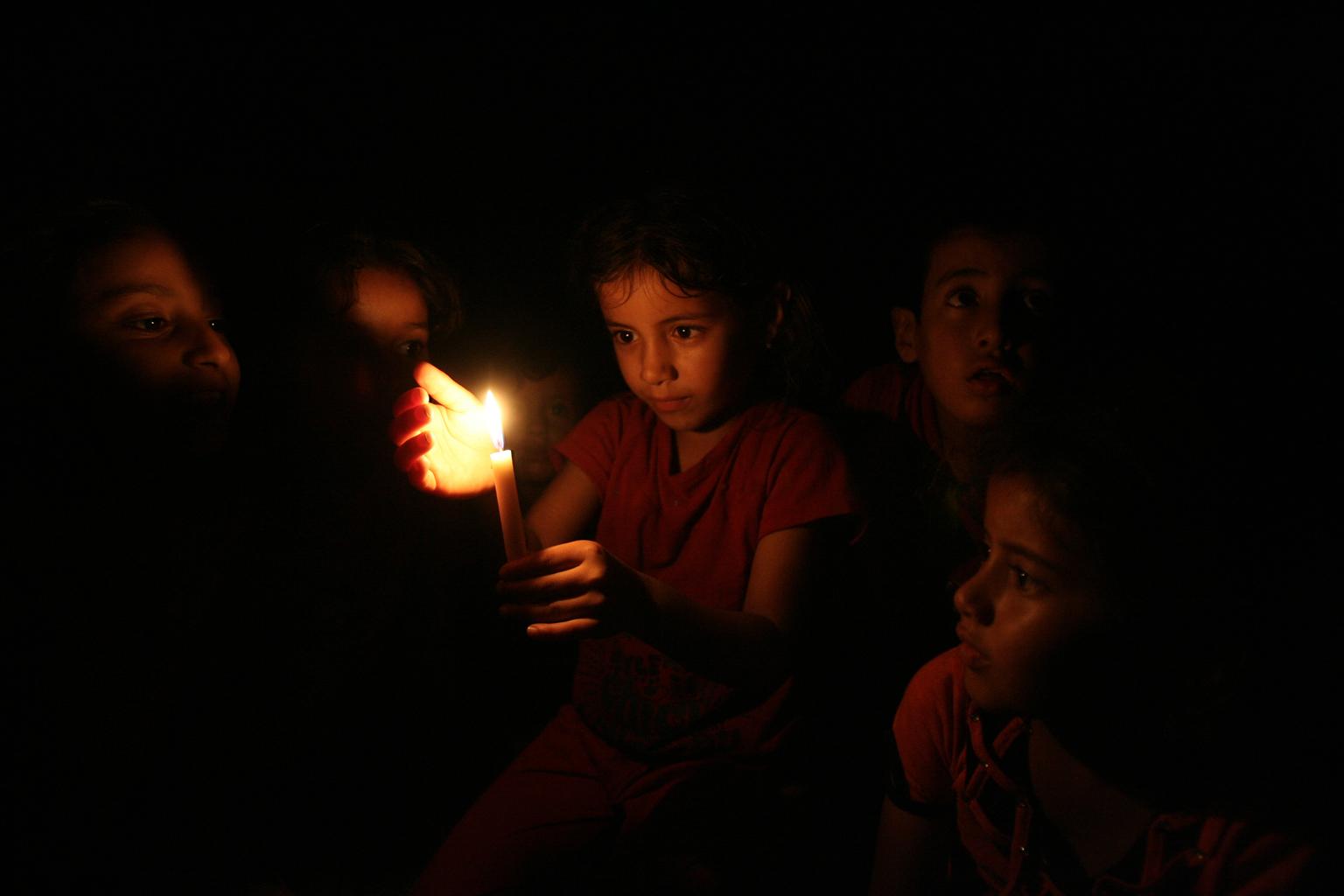 On July 21, children who fled violence gather inside one of 85 schools that are being used as shelters. ©UNICEF/NYHQ2014-0982/El Baba
Gaza's only power plant has been struck five times since July 8 and is now no longer operating. Electricity is needed to pump water from Gaza's municipal water system and local wells, so when there is no power, there is no water.
4. Gaza's aquifer is 96% polluted by seawater.
Families in the city of Khan Younis collect water from a public tap after heavy fighting. ©UNICEF/NYHQ2014-1047/El Baba
"Gaza's essentially been in a water crisis now for a number of years," Ironside said in an interview with UNICEF USA. A recent UN study [PDF] found that Gaza's coastal aquifer, its main source of groundwater, could become unusable within the next two years. The recent conflict has damaged wells, pumping stations and sewage treatment plants. UNICEF's response includes installing 14 water access points and helping to repair damaged infrastructure.
5. More than 370,000 children have been directly affected by the conflict.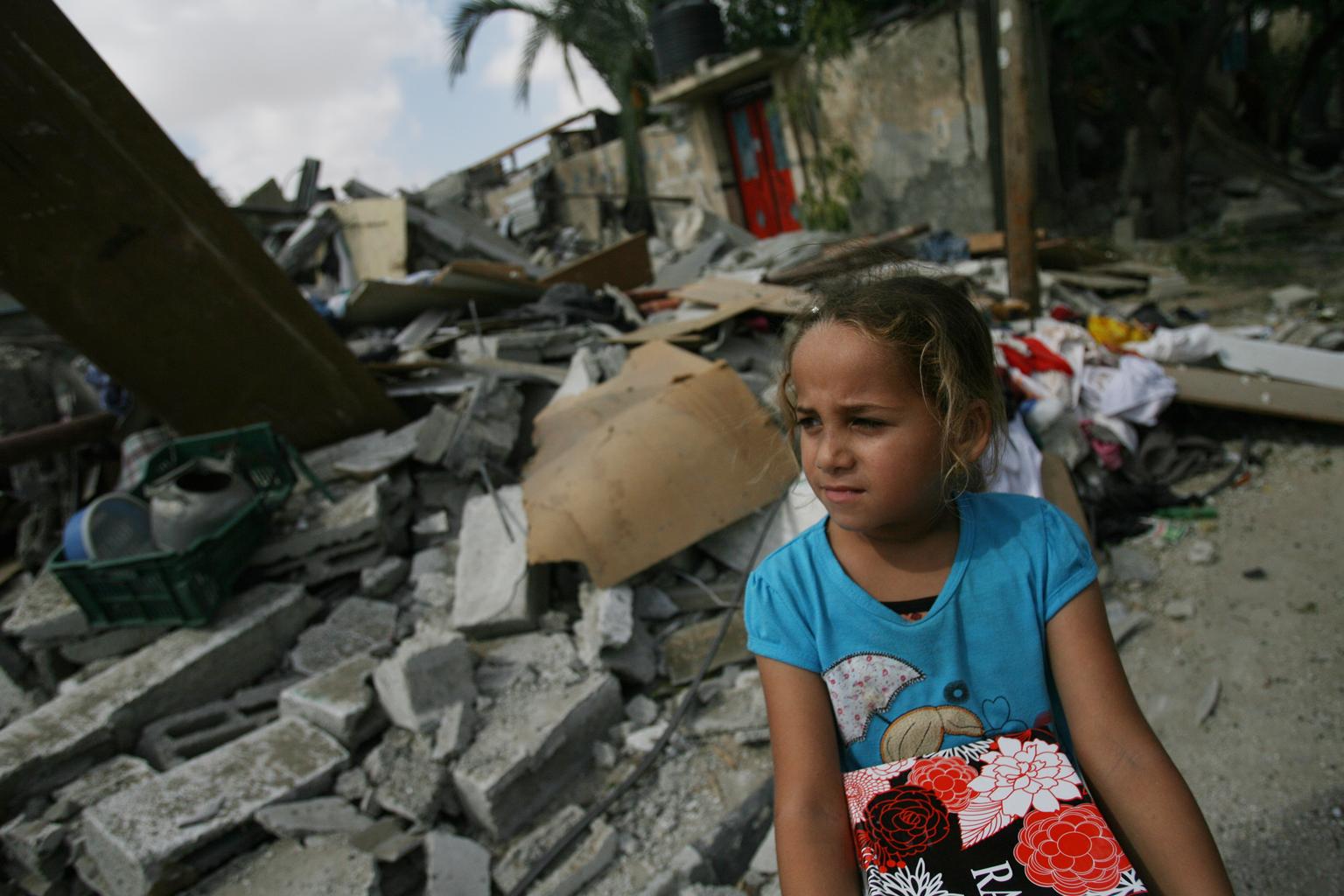 A girl in Rafah collects belongings from rubble during a 72-hour ceasefire. Her home was completely destroyed. ©UNICEF/NYHQ2014-1124/El Baba
UNICEF estimates that more than 373,000 children have suffered an injury, the loss of a family member or the destruction of their homes. These children need immediate emotional and psychological support. "Our priority is to reach out to those children as quickly as possible," Ironside says.
6. Gaza is full of unexploded ordnance.
Explosive weapons that did not detonate when they were deployed are scattered all over Gaza. Young children are often tempted to pick them up, not realizing that they can still explode. "We fear that many more children could lose their lives or be maimed," Ironside said in a conversation on Reddit. UNICEF is using radio announcements to tell people in Gaza how to spot dangerous explosive remnants and report them so they can be disposed of safely.