30 Million Children on the Run: Portraits from Libya
Jessica Dineen
This World Refugee Day, there are more refugee children, displaced children, children driven from their homes by conflict, than at any time since World War II.
Today, 30 million children are on the run worldwide. They flee unbearable lives, suffering in circumstances beyond their control. Their numbers are growing by the day.
Among them are refugees or the displaced, fleeing conflicts like those that have engulfed Syria, northern Nigeria, Ukraine, Iraq, Yemen and Libya. And then there are  migrants, impelled by extreme poverty or extreme violence to seek any place that offers security and hope.
These children endure so much in addition to the loss of the lives and homes they've known. Many of the 800,000 Nigerian children who have fled Boko Haram terror have been exposed to unspeakable abuse. The lifetimes of Syrian children born in the last four years have been defined entirely by war.
Their journeys are often treacherous, even deadly. As many as 900 migrants left Libya by boat in April only to drown in the Mediterranean Sea. Some succumb to traffickers who abandon them if their families can't pay exorbitant ransoms.
World-renowned photographer Alessio Romenzi has joined UNICEF on several occasions and eloquently documented the plight of so many children in need. We asked him to travel to Libya and capture the stories of the children there whose lives are defined by escape. In shining a light on the dark places where these children find themselves, we might gather momentum to give them cause for hope.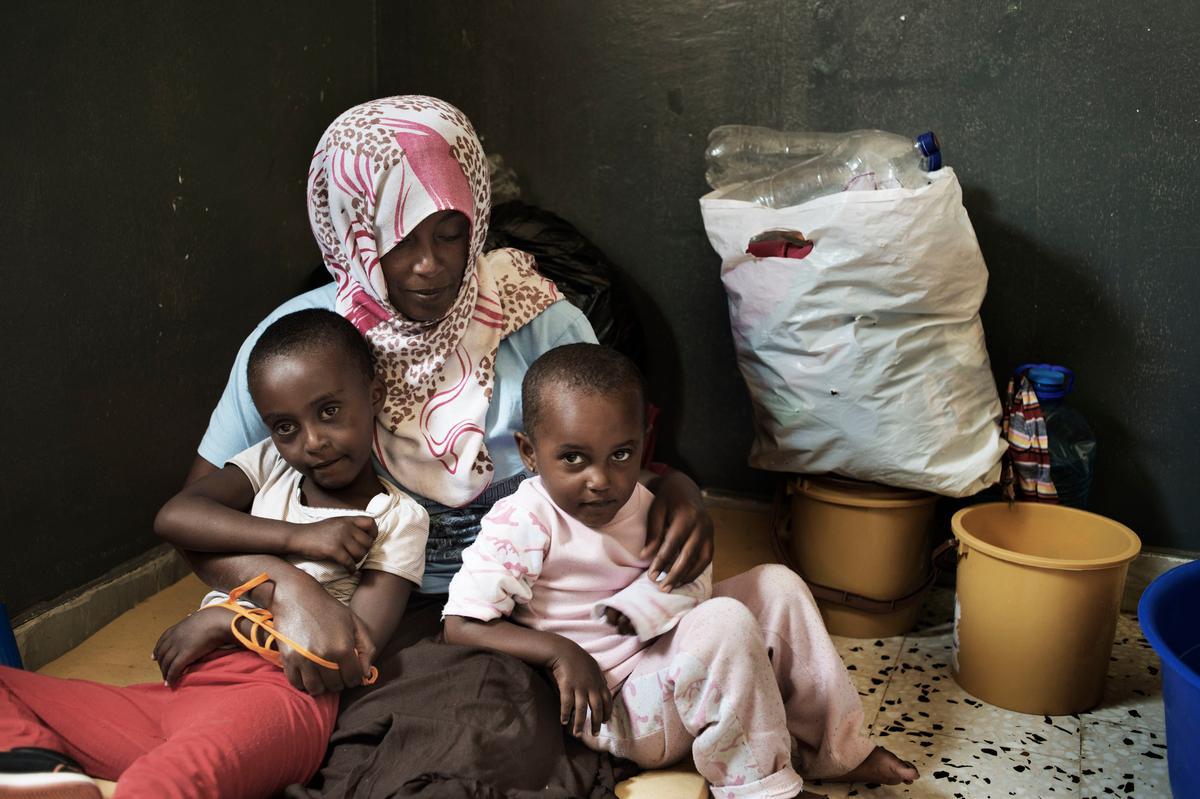 Lucia and her daughters Dina, 5, and Yusan, 3, captured at sea by the Libyan Coast Guard, in their cell at a detention center in Alguaiha. "I took my babies and I tried to fulfill my dream," Lucia says.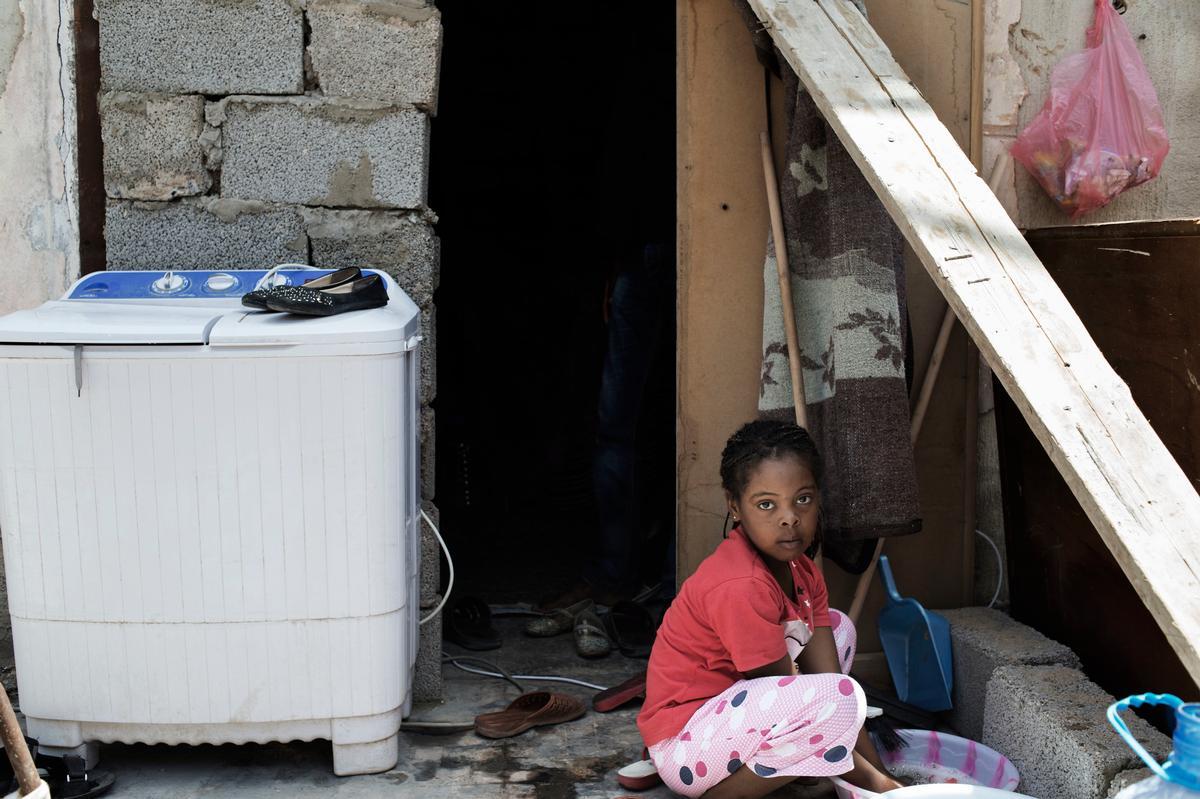 Nour, 6, washes clothes in front of her home at a former Naval Academy in Jansur that shelters 400 families who have fled violence and persecution in Tawargha.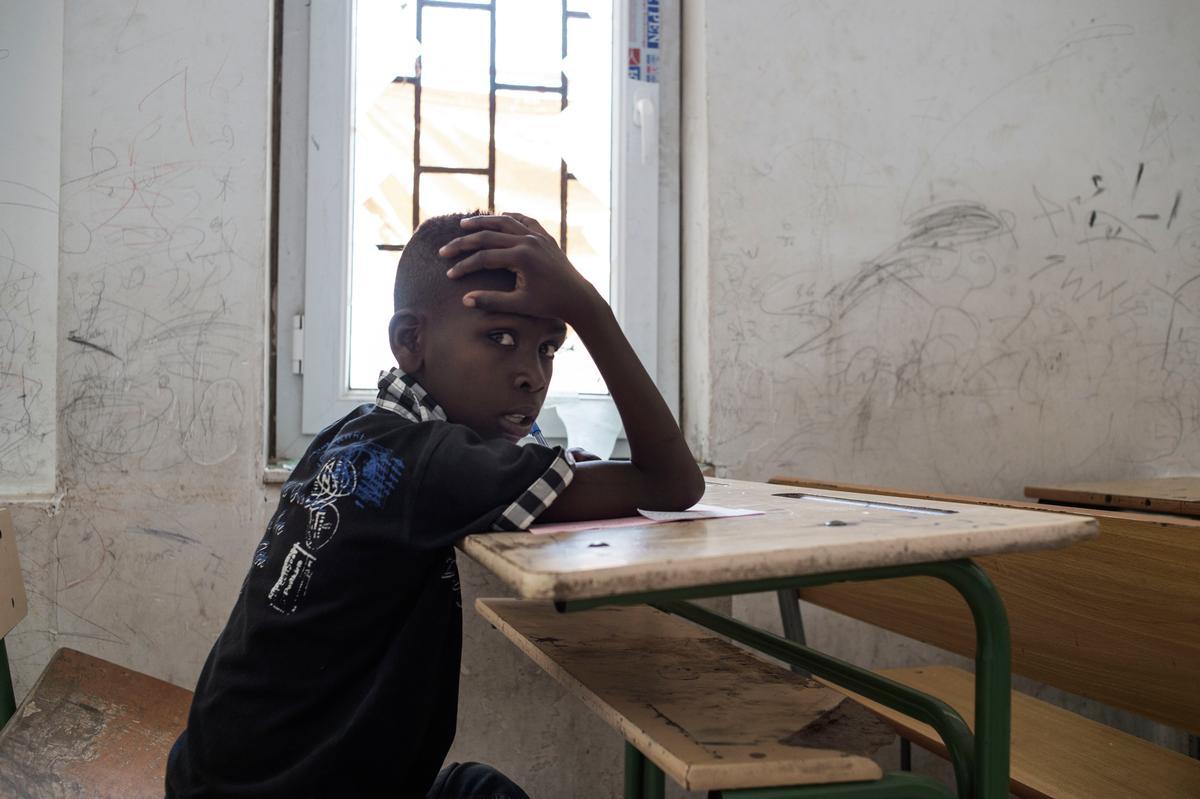 Even at the Jansur shelter, the dream of an education persists for the children who call it home. Here, a boy takes a grammar test at the former Naval Academy's makeshift school.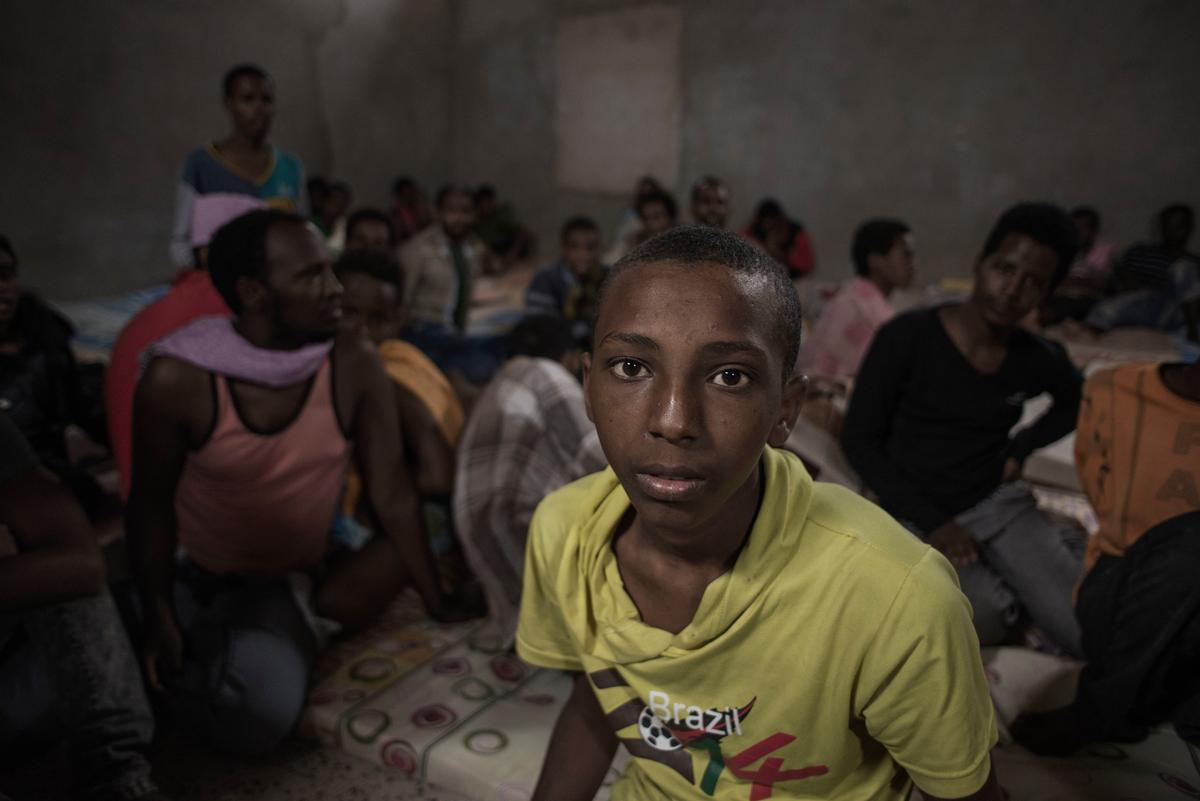 Adhano, 16, sits in a cell at the Zawya detention center. Before being captured by Libyan authorities, he traveled alone from Eritrea. His father was shot dead in 1999 during the Eritrean-Ethiopian war.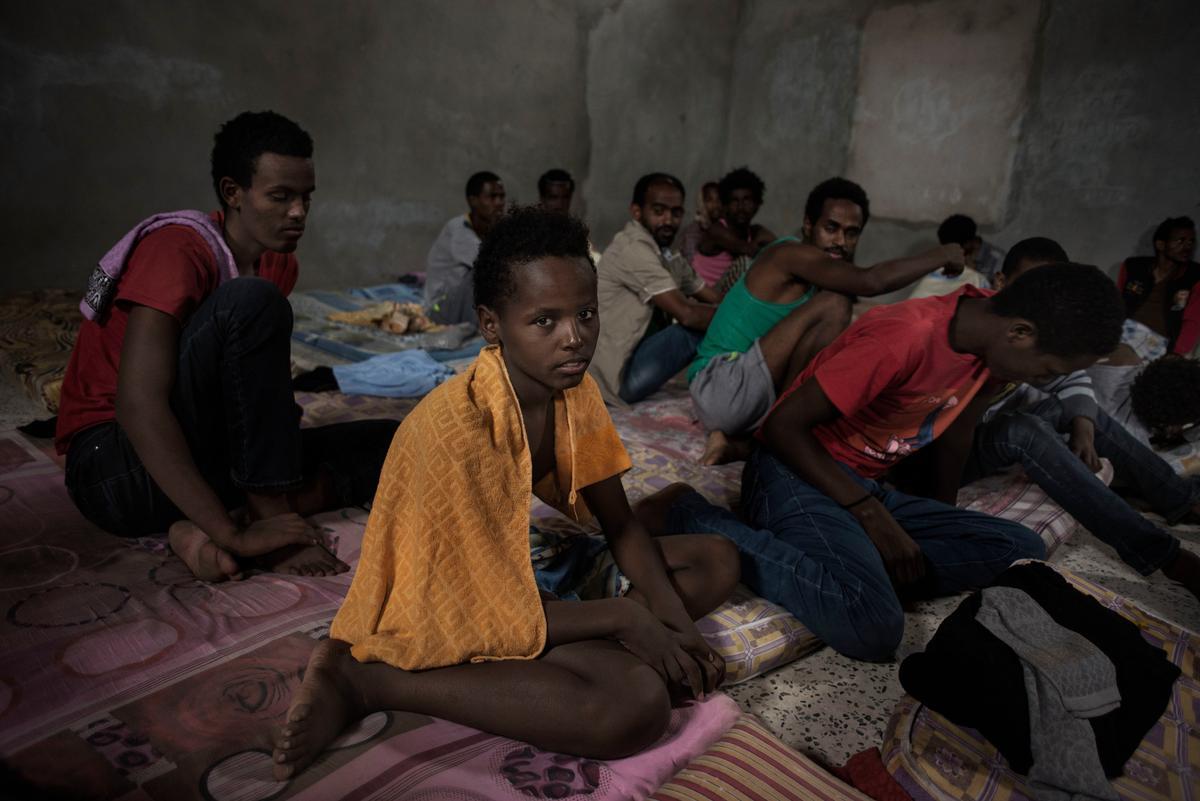 Sagga, 12, among other detainees at the Zawya center, the final destination on his 10-month journey meant to end in Italy. His dream is still to find his uncle in Italy, obtain asylum and then return to school.
All Photos: © 2015 U.S. Fund for UNICEF/Alessio Romenzi
Want to make the world a better place? Help children thrive.
UNICEF Won't Stop until every child can survive and thrive.