When it comes to natural disasters, Haiti is the fifth most vulnerable country in the world — and third least able to cope. Yet since the earthquake of 2010, Haitians have been repeatedly tested, most recently by October's 5.8 earthquake.
In 2016, Hurricane Matthew killed at least 1,000 people, leaving 600,000 children in need of humanitarian assistance and the nation's limited safe water supply polluted, setting off a cholera epidemic. Nearly two years later, the UN Office for the Coordination of Humanitarian Affairs estimated that due to low agricultural productivity compounded by the natural disasters Haiti has experienced, the nation produces only 45% of the food people need. An estimated 982,000 people face severe food insecurity; 75% of the rural population lives in poverty. The departure of some aid organizations has complicated families' efforts to continue rebuilding their lives and meet their health care needs.
The ongoing deprivation has left over 1.1 million children in need of aid, with significant numbers abandoned by parents who are unable to provide even the most basic care and protection.
Did You Know?
Nearly 60 percent of Haitians live below the national poverty line on $2.41 per day. Over 24 percent live in extreme poverty on a mere $1.23 per day
One child in 10 shows signs of malnutrition
Haiti is still working to get back on its feet after Hurricane Matthew devastated more than 716 schools. 70 more were damaged in October's earthquake, dealing another blow to the educational system
Only 21 percent of students are in the right grade for their age, a major contributor to the 50 percent dropout rate
Safe water and sanitation are fundamental to preventing cholera, which reached epidemic proportions after the 2010 earthquake that killed over 220,000 people. Yet 45 percent of the population live with a substandard water supply, 75 percent don't have soap for handwashing and 19 percent practice open defecation
One in four children don't live with their parents, placing a huge strain on the nation's 700 residential care facilities, all of which are unregulated
Why Support UNICEF? It's the Smart Way to Make Your Money Go Further for Children
Because the Haitian government has no budget for nutrition, UNICEF meets 90 percent of children's therapeutic nutrition needs, treating nearly 19,000 children under 5 for acute malnutrition and providing micronutrient powder to nearly 40,000 between 6 and 23 months in 2018
In the south, which is still rebuilding from Hurricane Matthew, 33,400 children under one were vaccinated in 2018 for such preventable diseases as diphtheria, tetanus, influenza, polio, measles and rubella
By rehabilitating and equipping schools damaged by Hurricane Matthew, UNICEF helped 90,000 children get back to learning. From January through October 2018, UNICEF provided learning materials to 37,000 children and helped 3,700 students go back to school 
UNICEF delivered and treated water to help more than 240,000 persons affected by the October earthquake and the ongoing cholera threat
In 2018, UNICEF nearly eliminated cholera, helping achieve a 70 percent decrease in suspected cases since 2017
More than 4,300 children who were separated from their parents after Hurricane Matthew received interim care and help reuniting with their families
UNICEF child protection teams in the Dominican Republic and Haiti work to protect Haitian children who cross the border with a parent or alone, seeking a better life
More than 42,000 children continue to heal from disaster-related trauma through UNICEF-supported recreational activities and emotional support
Meet the Children of Haiti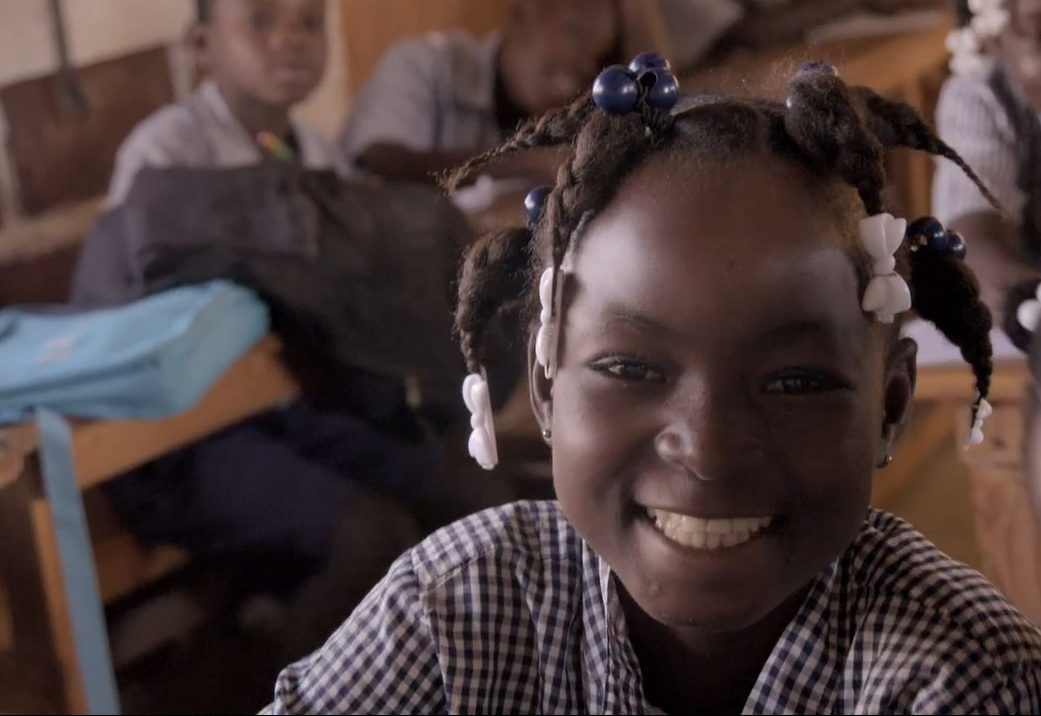 12-year-old Rosemaine Jean knows far more about cholera than any child should, since her 13-year-old brother, Alexis, came down with the waterborne disease. "He washed his hands with dirty water, and then ate," she explains. During a weeklong stay in a medical clinic, Alexis nearly died. After watching him suffer, Rosemaine took it upon herself to learn how to treat her family's well water with UNICEF-provided purification tablets so she could wash their water jugs, food and clothes. Keeping herself and her 10 siblings disease-free is a chore Rosemaine relishes. It's also helped shape her future plans: "I'd like to become a nurse after I finish school."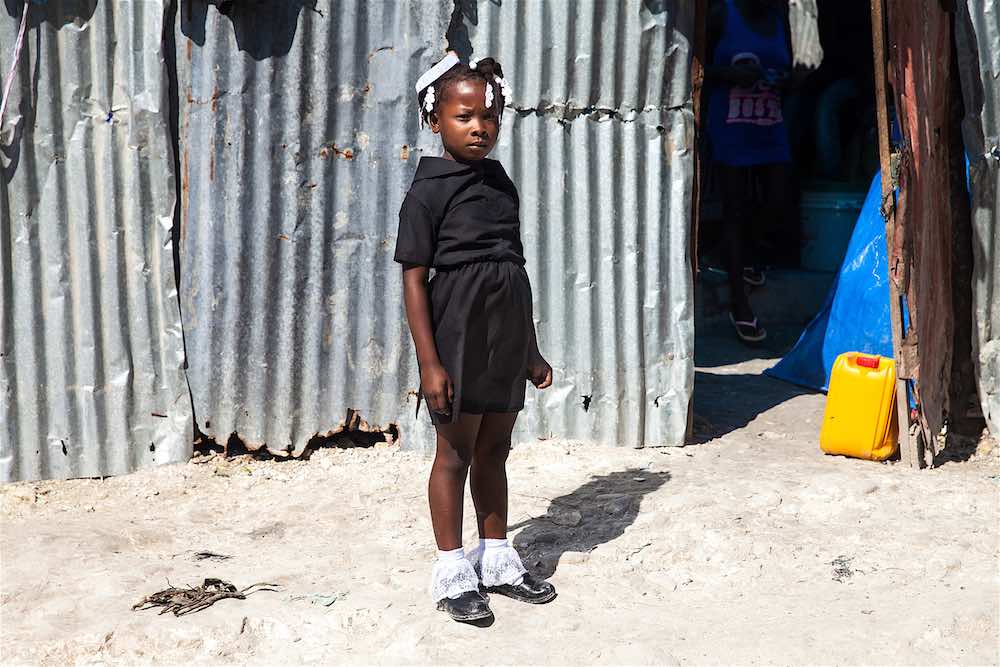 When Hurricane Matthew passed over Haiti in early October 2016, it devastated entire neighborhoods and destroyed livelihoods. Eight-year-old Loudina was orphaned by the hurricane. "I miss my mom. She took good care of us," she says. "The wind came and a house fell on top of her." Loudina and all her siblings go to a UNICEF Child-Friendly Space set up after the hurricane. UNICEF Child-Friendly Spaces provide children with a safe environment to receive counseling, learn, play and heal after disasters.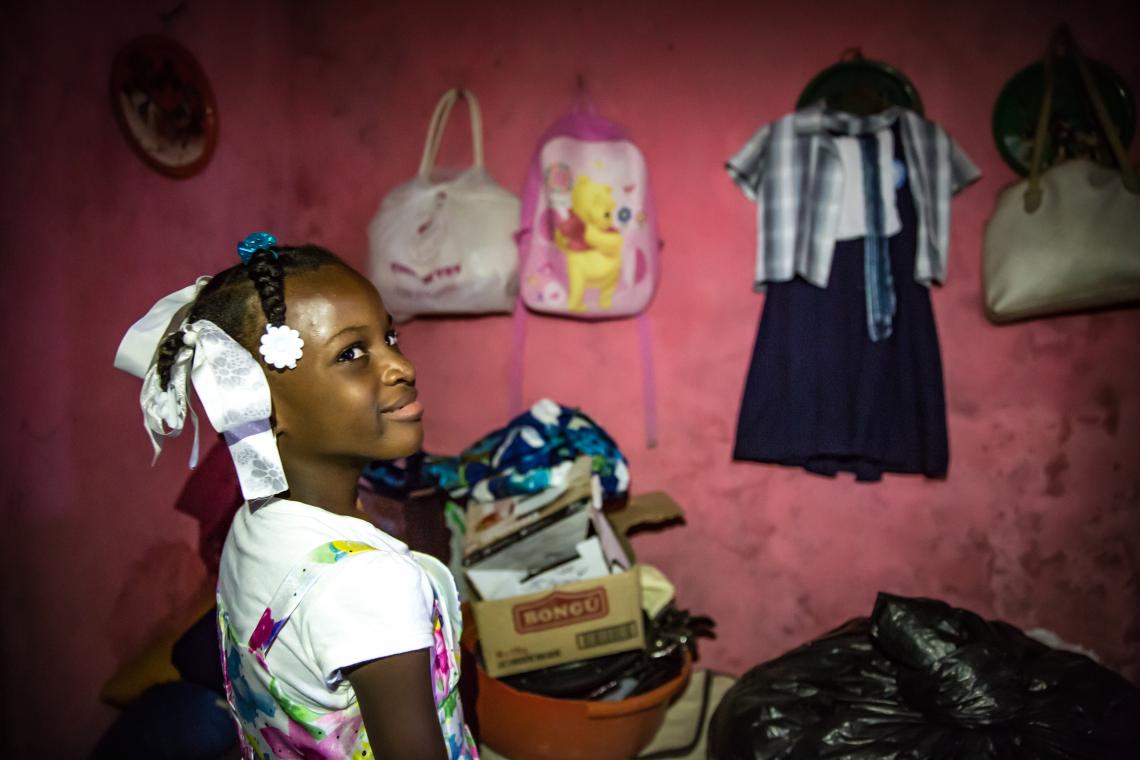 When Sabrina was just a toddler, her biological mother abandoned her, sick and malnourished, at a hospital. A UNICEF partner placed her with a foster family, so she didn't have to be institutionalized. Tragically, most of the estimated 30,000 Haitian children living in orphanages today are there because their parents cannot provide for them. To spare children that fate, UNICEF supports the foster family network, so more kids can grow up in a loving home. Now 7, Sabrina has been living with her family for five years, happily attends school, and studies hard because she has big plans for her future: "I want to become a professor one day."
UNICEF and partners are working tirelessly all over the world to save and protect children. With a presence in 190 countries and territories, UNICEF has helped save more children's lives than any other humanitarian organization in the world.