Syrian Children Under Siege
2014/Courtesy of EPA European Pressphoto Agency
More than 8 million Syrian children are in immediate need of aid  — including more than 2 million child refugees
"Let's be clear, as long as the violence continues, children in Syria will suffer," said UNICEF Syria Representative Hanaa Singer from Aleppo, "But we are determined to do what we can to reach out to children. It's why we have more than 200 staff who risk their lives every day across the country to support Syria's children."
2017 was the worst year yet for Syria's children as violence ripped apart places that should be safe, schools, hospitals, playgrounds, parks and children's own homes. 8.4 million Syrian children, inside and outside the country, are in need of humanitarian aid, and millions have borne witness to unrelenting violence from the brutal conflict that began seven years ago. 
Across the country, 1.75 million children are no longer in school and some 2.8 million are living as refugees or on the run in search of safety, helping to fuel a global migrant crisis. Syria is now the world's biggest producer of both internally displaced people and refugees. Many children have spend several bitter winters living in makeshift shelters.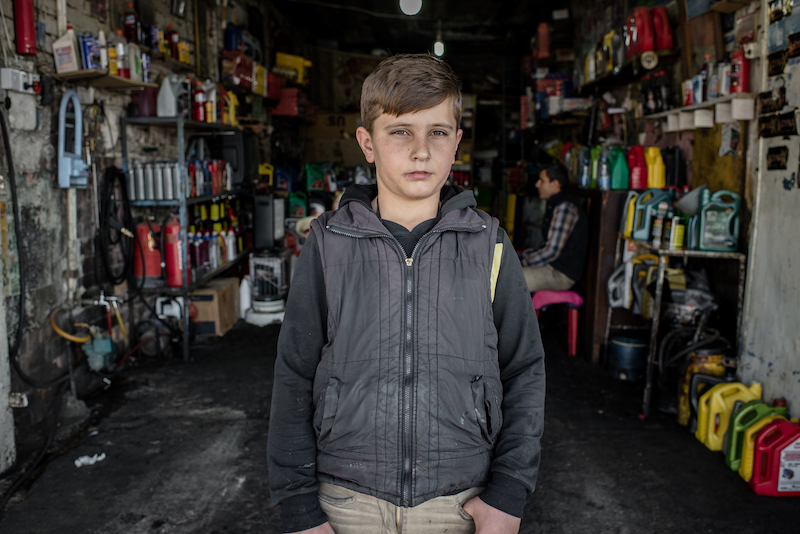 For these children, what's at stake isn't politics. It's their future. Having already lost their homes, schools and communities, their chances of building a future may also soon be lost. 
UNICEF has been on the ground since the conflict began, helping to mobilize the largest humanitarian operation in history and working closely with partners to provide education, water, health care and immunizations, physical protection, psychological support and clothing to children in Syria and Syrian refugee children in Iraq, Jordan, Turkey, Lebanon, Egypt and Europe. Children are Syria's future. We must support each and every child.
100% of your gift is tax deductible.
Help Syrian Children
UNICEF is working to provide urgent assistance to children affected by the violence in Syria, including the millions of refugee children driven from the country.
Fast Facts
Syria is the world's largest producer of refugees. 4.9 million are on the run; half are children.
1.75 million children in Syria are not in school.
The Syrian conflict has put 2.8 million children out of school: 2.1 inside Syria, 700,000 abroad
More than 12 million people reached with access to water and sanitation in Syria.