Children in Erbil Speak to Congress
Photo: Sean Snyder (UNICEF), Kathryn Striffolino (Save the Children), Jana Mason (UNHCR), and Mark Chapple (World Vision) discuss No Lost Generation issues.
One of the objectives of our advocacy work on Capitol Hill is to bring UNICEF's work for children to the attention of the legislators and their staffers.  Through a "live portal" created by Shared Studios, UNICEF USA joined with InterAction and other partners to put children in Erbil into direct contact with a Hill audience in the U.S. Capitol Building.
With the help of UNICEF staff at the Harsham Camp in Erbil, Iraq, three Syrian children shared their experiences and their dreams.  Yasmin told of the challenges of leaving her home and trying to make friends in a strange new setting.  Despite the obstacles she has faced, because of the care she has received from UNICEF, she maintains the hope that she might one day be a lawyer or interpreter.  Soccer player Muhannad hopes to hone his skills and play professionally in the future, and Hameed dreams of paying forward his own learning experiences by becoming a teacher himself.
Statistics about children uprooted from their homes in Syria and Iraq can be hard to comprehend.  But hearing from the children themselves makes real for us their struggles and their hopes.  And it encourages legislators and staffers to continue to press for policies and for funding to protect these children and to offer them the chance to build productive and fulfilling lives.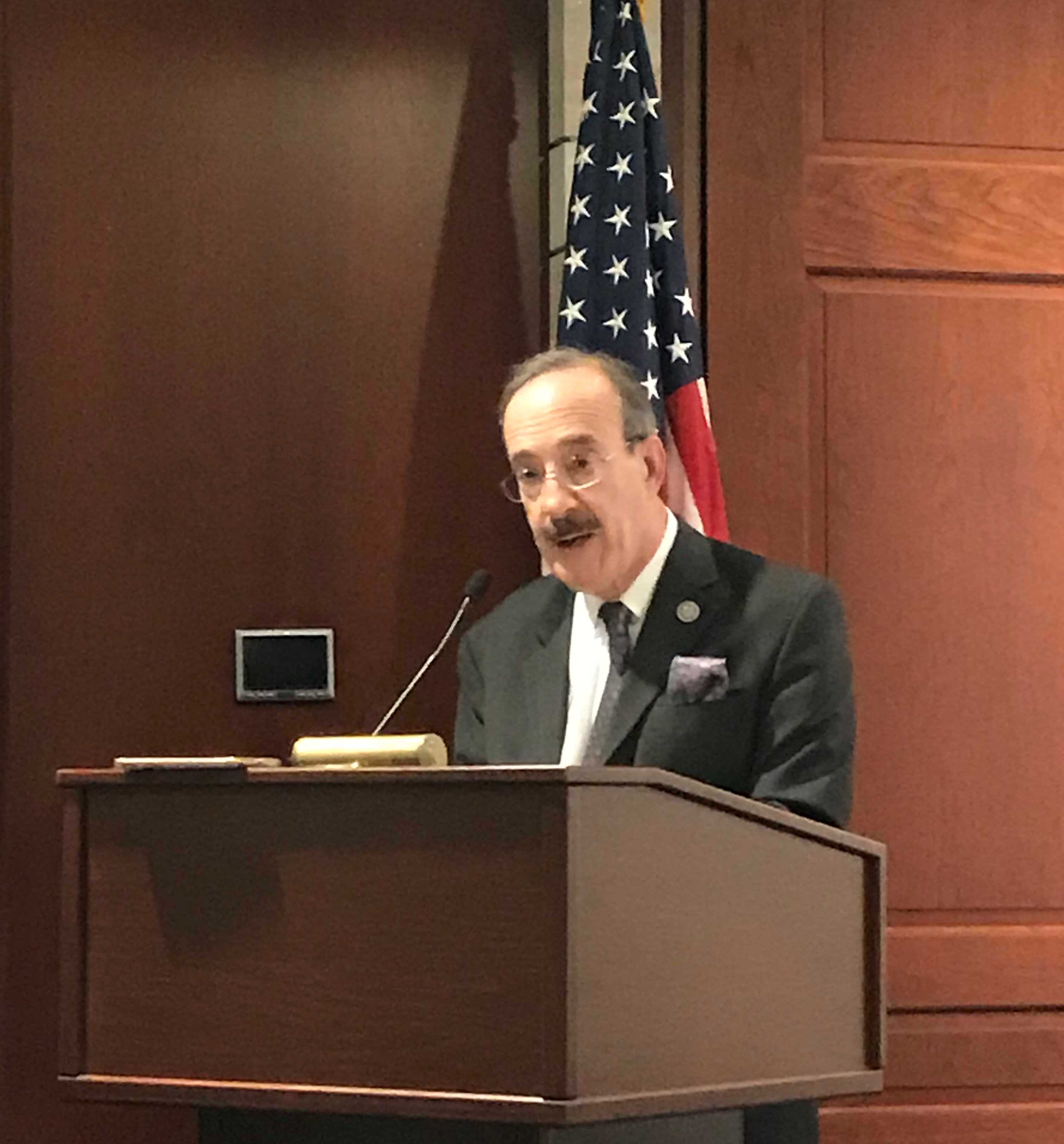 We were pleased that Rep. Eliot Engel (D-NY), the top Democrat on the House Foreign Affairs Committee and the cosponsor of the briefing with Rep. Randy Hultgren (R-IL), was able to stop by to share with us his ongoing commitment to the No Lost Generation initiative to invest in the future of children caught in the conflicts in Syria and Iraq.  No Lost Generation is led jointly by UNICEF, Mercy Corps, Save the Children, and World Vision.
Adolescents and youth make up over one third of the Syrian and Iraqi populations.  Nine million of them are affected by armed conflict.  Whatever develops politically or militarily in these conflicts, these children have serious needs that must be met today.  By shining a light on their lives, we encourage Congress to work with UNICEF to make sure children are put first as we struggle for peace for the region.