Ebola Orphans: West Africa's Abandoned Children
After losing their parents, many children are being rejected by surviving relatives.
They are the youngest victims of the West African Ebola crisis: at least 3,700 children in Guinea, Liberia and Sierra Leone have lost one or both parents to the disease. 
Immediate family members are often the only available caregivers for those infected with Ebola, so in some cases entire families are becoming infected in one brutal swipe. Children who are Ebola survivors or have lost their parents to Ebola are often rejected by other relatives for fear of infection. "These children urgently need special attention and support; yet many of them feel unwanted and even abandoned. Orphans are usually taken in by a member of the extended family, but In some communities, the fear surrounding Ebola is becoming stronger than family ties," says Manuel Fontaine, UNICEF's Regional Director for West & Central Africa.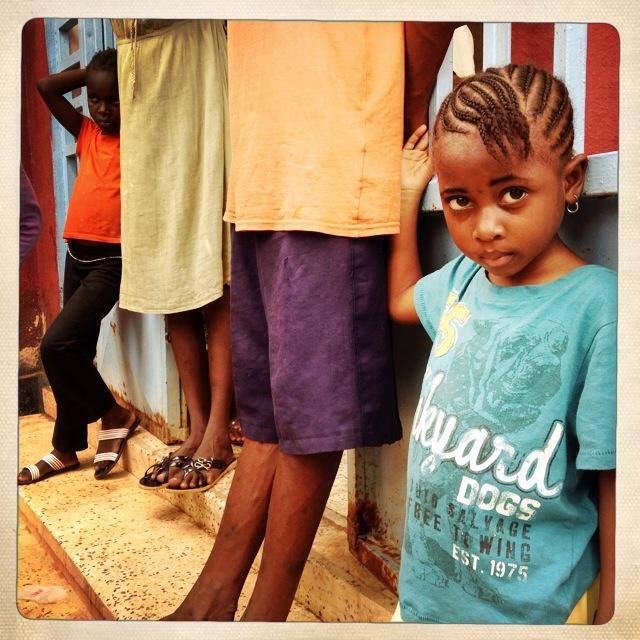 Shitu survived Ebola, but both her parents died from the disease at Kenema Government Hospital in eastern Sierra Leone. © UNICEF Sierra Leone/2014/
Thirteen-year-old Jennette* in Meliandou, Guinea, was about to finish sixth grade when she began helping her aunt care for her infected grandmother. Soon, Jennette contracted the virus. "After the funeral," she says, "I started to feel sick." Jennette spent 23 days in a treatment center and survived, but, she says, "I could not be happy….Ebola has taken seven members of my family."
Even worse, she could not return home. Her aunt kicked her out of her house. Jeanette's experience is typical of many young survivors. They are "vulnerable to stigmatization, hunger, malnutrition, and in some cases violence," explains UNICEF Guinea's Timothy La Rose.
Help for Children in the Crisis Zones
UNICEF is using a variety of approaches to provide orphans and child survivors with physical and emotional assistance, some traditional and some new. As UNICEF spokesperson Sarah Crowe told the Washington Post,  this "is all uncharted territory..."
In Sierra Leone, more than 2,500 Ebola survivors — now immune to the disease—will be trained to care for quarantined children in treatment centers. UNICEF is also helping to implement an extensive family tracing network throughout the country that can connect children with relatives who remain alive.
13-year-old Francis lost his parents, grandmother and sister to Ebola. He and another sister are being cared for at a UNICEF-supported halfway house in Sierra Leone's Eastern Province. © UNICEF Sierra Leone/2014/
In Liberia, UNICEF is working with local authorities in severely-affected counties to identify and help children who have been rejected by their communities or whose families have died. UNICEF is also helping to train 400 additional mental health and social workers.
In Guinea, UNICEF and partners will provide about 60,000 vulnerable children and families in Ebola-affected communities with badly needed support.
Francis and Rosa's Story
These efforts should help children like Francis, 13, and his 5-year-old sister, Rose. The pair entered the Ebola treatment hospital in Kailahun, Sierra Leone with their younger sister after their parents and grandmother became sick. Their mother and father died soon after being admitted, while Francis' sisters and grandmother were moved into the hospital's positive case zone.
Francis escaped infection, and he was brought to the Interim Care Centre—a halfway house supported by Save the Children and UNICEF. He was soon joined by Rose—their youngest sibling did not survive. Though the center is a haven of stability for children whose lives have been ravaged by Ebola, it can never make up for the loss of parents.
Rose cries frequently. "She misses her mother so much," says Hawa Kamokai, a volunteer who works with children the center.
Francis is haunted by the absence of his father. "I miss his encouragement, and the way we used to walk together," he says. "He would talk to me and advise me. I miss that because now he is gone." 
The two siblings will stay in the halfway house until a more permanent home can be found. Efforts are underway to trace family members who are willing to care for the children.
HELP STOP THE SPREAD OF EBOLA IN WEST AFRICA
*Name has been changed.
© UNICEF Sierra Leone/2014/Dunlop