Waiting for an HIV Diagnosis in the Democratic Republic of the Congo
Sixty-eight percent of pregnant women in the Democratic Republic of the Congo (DRC) are being treated for HIV. But only a quarter of children living with HIV is in treatment, and just 17 percent of babies are tested before two months old. DRC is home to an estimated 42,000 children living with HIV, many of whom do not know their status.
Celeste (ABOVE) lives 75 kilometers from Mfuta clinic. She didn't know her HIV status as she didn't visit the clinic during her pregnancy — it was just too far away. When Emmanuel became ill nine months after he was born, she braved the walk to the clinic only to find that the test kits had run out.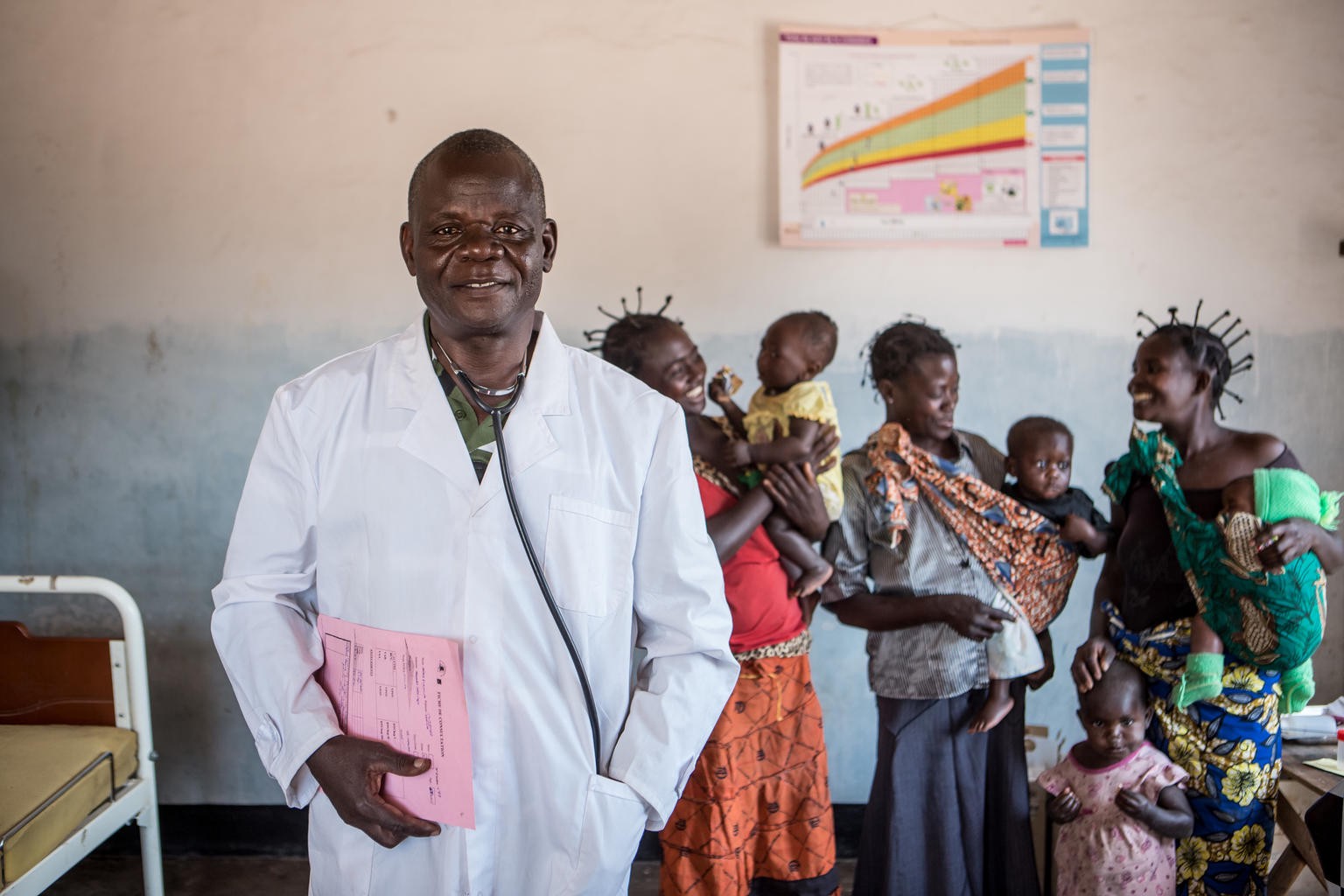 Modest Kabango (ABOVE, LEFT) is the head nurse at the Mfuta clinic, a remote clinic serving close to 80,000 people where all lab work has to be sent a 600-kilometer round-trip to Lubumbashi, the closest city.
"It can take up to a year for a mother to receive her child's test results … We are not allowed to administer ARV's without a positive test result," says Dr Lucie Nkonde, head of Kasanga Health Zone.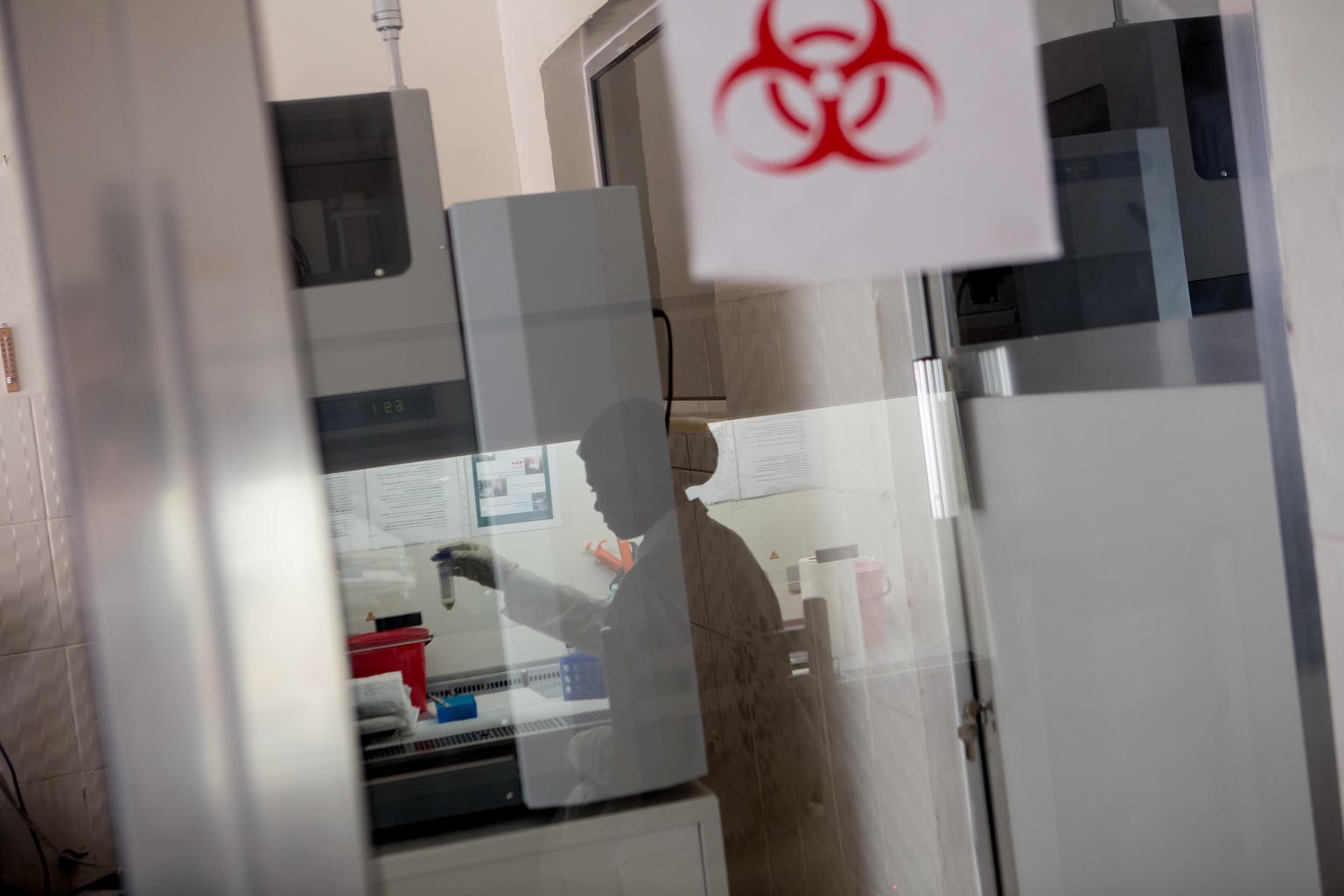 Babies can wait days, weeks and sometimes months for a diagnosis because the rapid diagnostic tests used for adults don't work for them. Instead, samples have to be sent to a laboratory that processes tests from more than eight provinces in the country. ABOVE: A laboratory specialist prepares an HIV test in Lubumbashi.
Celeste (ABOVE, RIGHT) persevered with therapeutic food to treat his malnutrition, but Emmanuel became sicker. During a community visit, she was encouraged to test Emmanuel for HIV. She walked to the clinic again, crossing through waist-high rivers.
"But I didn't give up …. It was my heart that helped me get there," she said.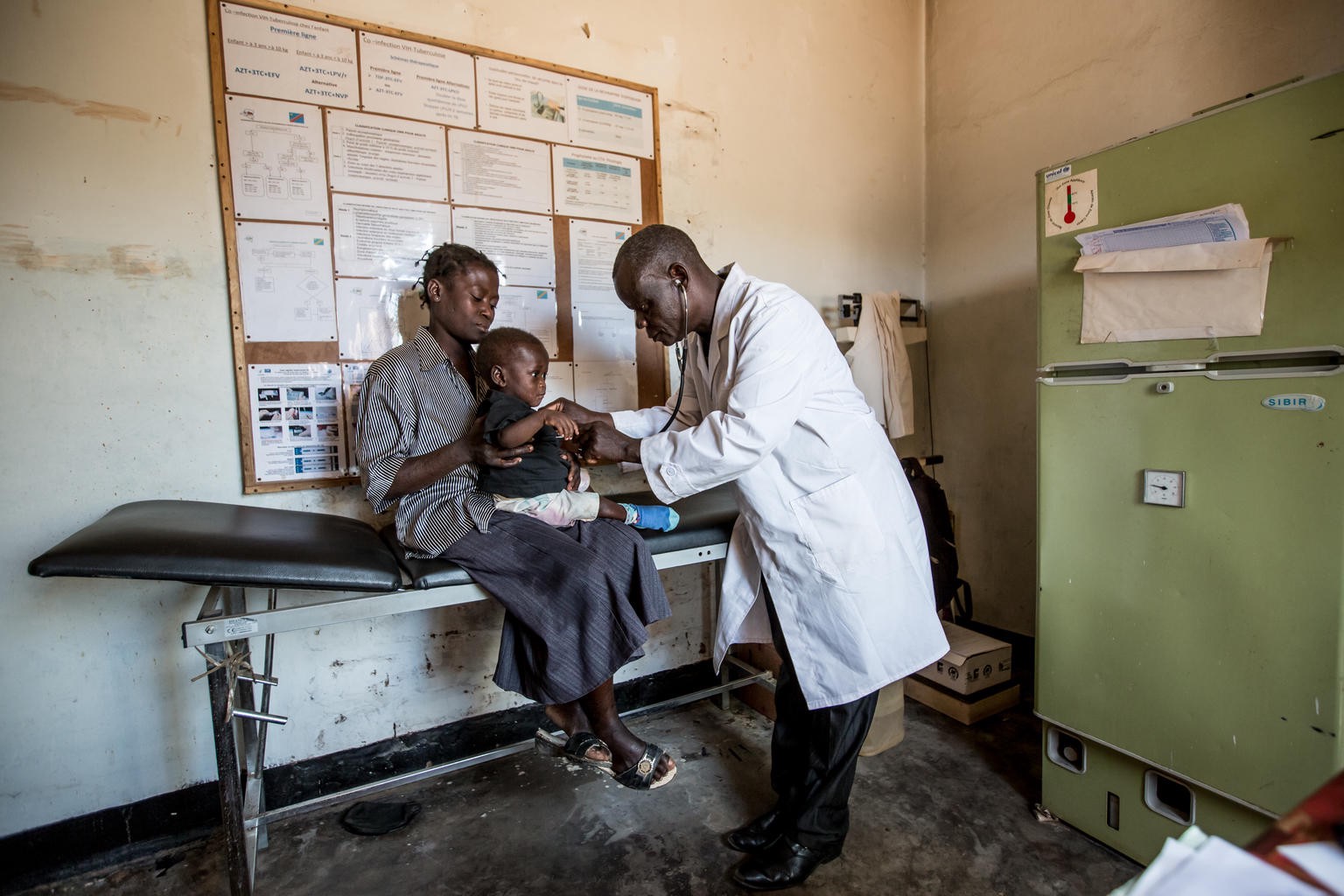 Emmanuel's sample was submitted as a "critical case." Yet it took five months to receive his results. While waiting, Celeste's husband died. ABOVE: At Mfuta clinic, head nurse Modest Kabango struggles to provide appropriate care without adequate test results.
"We just have to try and keep the baby alive until the test results come back," he says.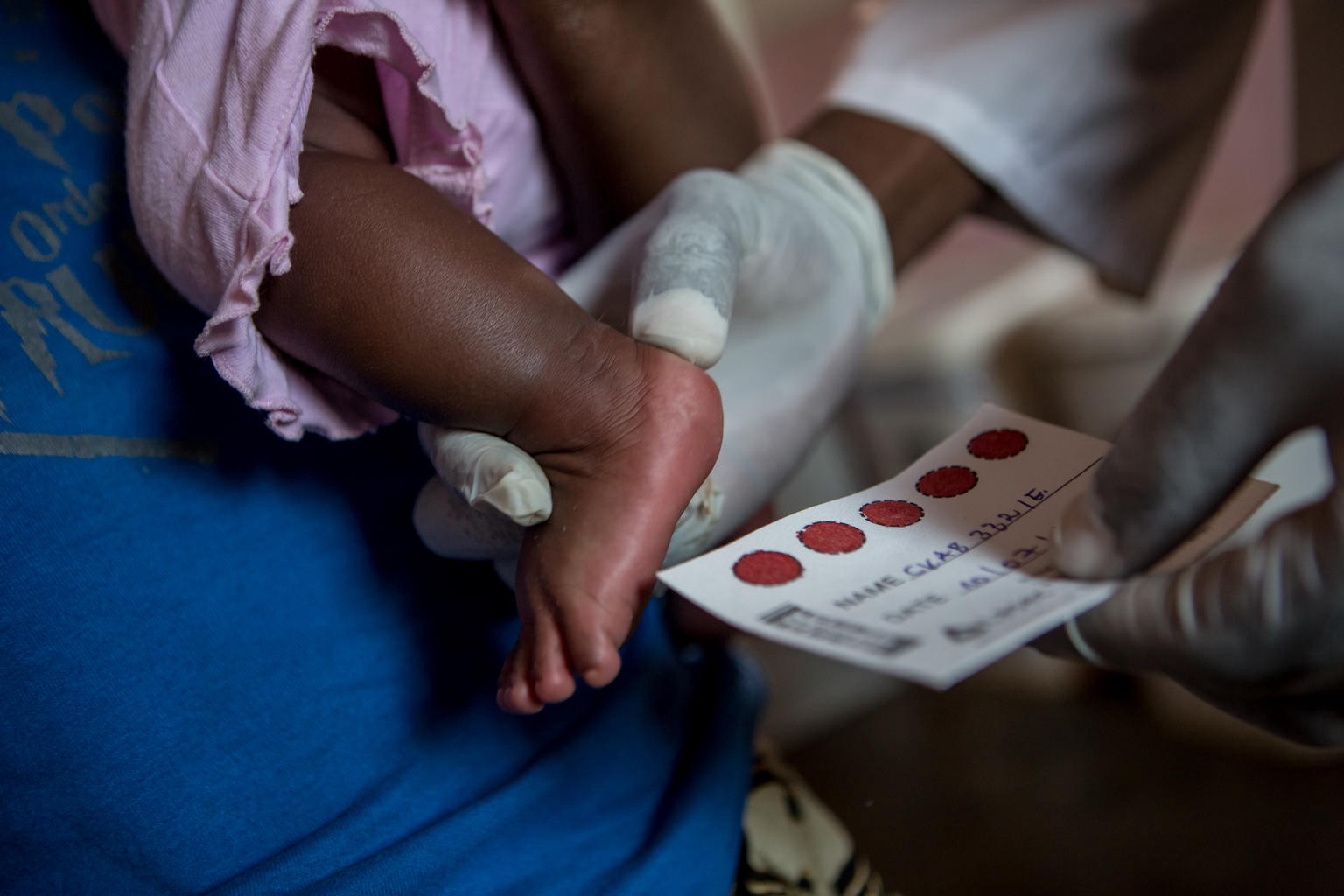 When Emmanuel's results returned HIV positive, treatment started immediately. Slowly, his health returned. Without treatment, half of the babies born with HIV will die before their second birthday. ABOVE: At the Kaboko Health Centre in Kisenga Town, a blood specimen is collected from a baby for HIV testing.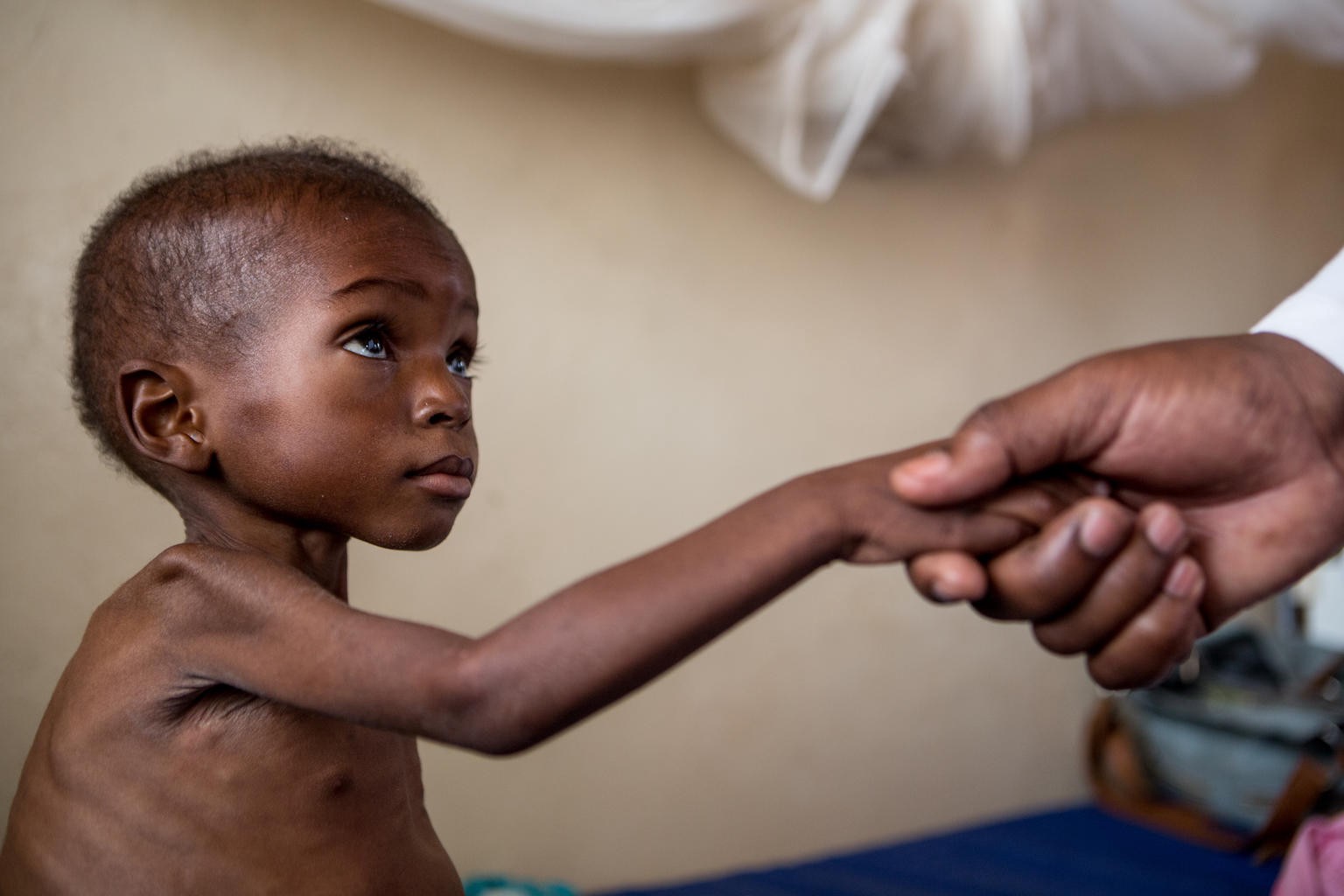 There are devastating consequences for these testing and treatment delays, most notably the unnecessary death and severe suffering of thousands of children. Jean Ngoy, 3, (ABOVE) at the pediatric ward at the hospital in Katanga is suffering from severe acute malnutrition and is HIV positive.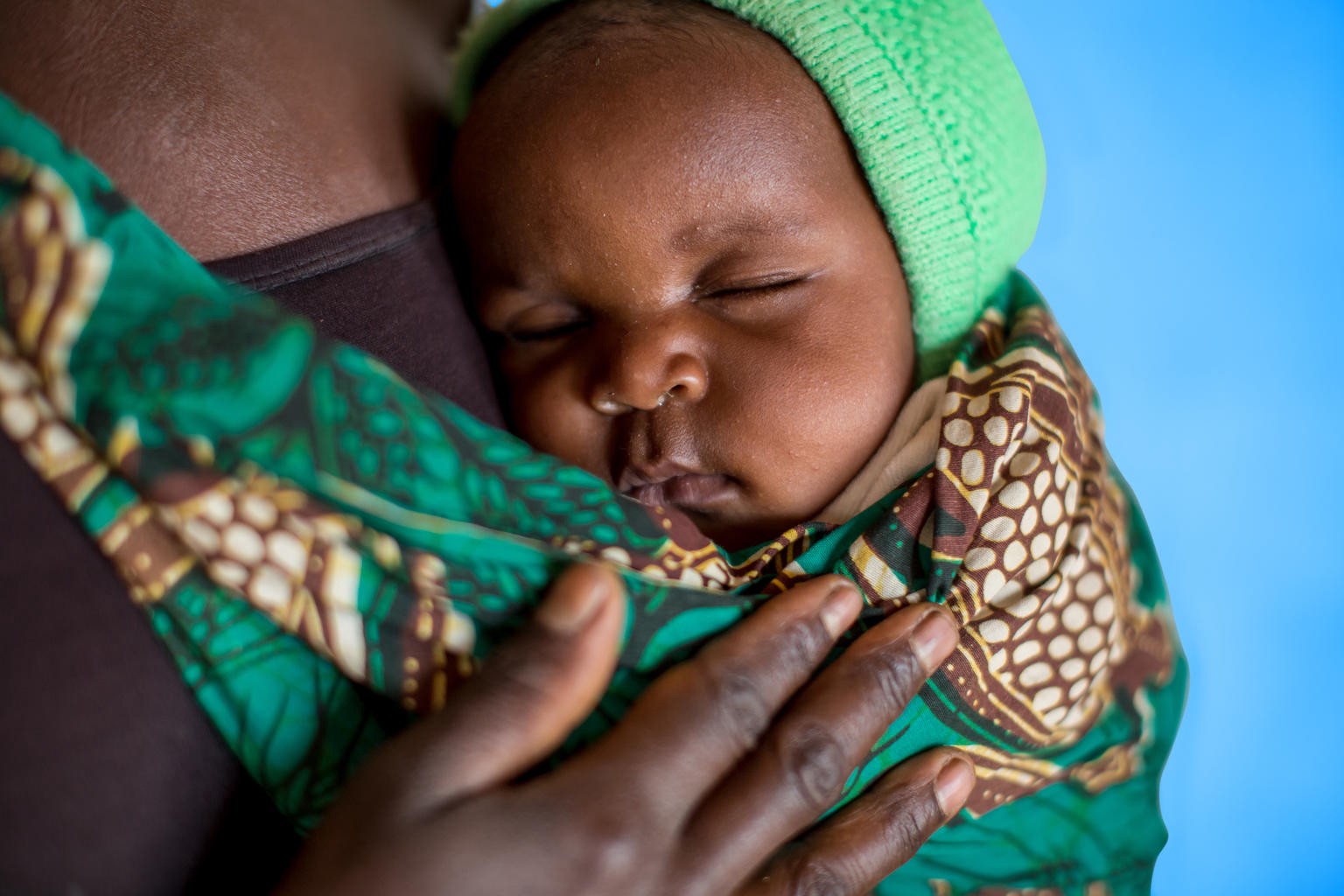 New UNICEF-supported Point of Care diagnostic machines can return test results on the same day — and treatment can start immediately. In DRC, this lets doctors like Dr. Nkonde make timely decisions and start treating HIV-infected babies with life-saving drugs. Learn more about UNICEF's fight to end HIV/AIDS.
All photos © UNICEF / Schermbrucker