"Art In a Box" - Integrating Art into UNICEF's Emergency Response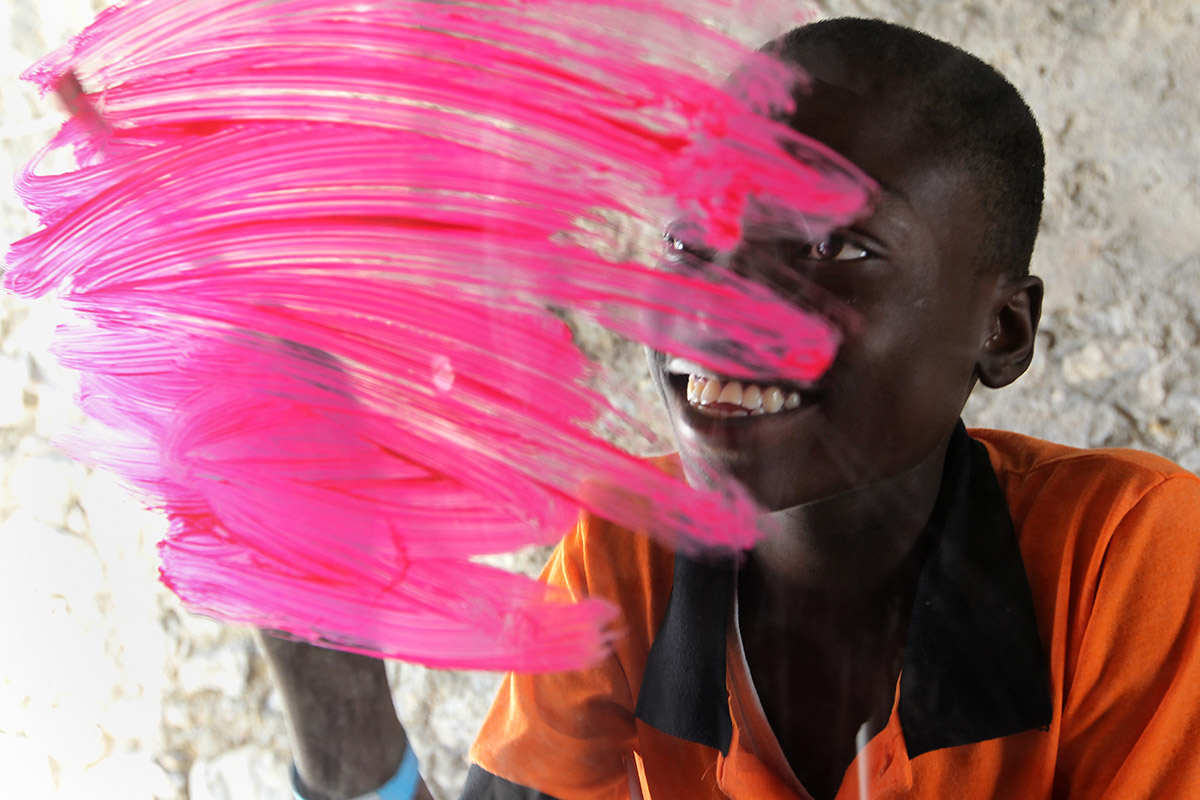 HEALING THROUGH EXPRESSION
In times of emergency, children's lives are overturned. They lose their homes, their schools and sometimes their loved ones. Establishing a sense of safety and normalcy is critical to their well-being. For children to overcome trauma, they also need an outlet for creative expression.
Art in a Box, officially called the Adolescent Kit for Expression and Innovation, is the first global kit created by UNICEF to provide just that. This special tool offers guided activities proven to promote psychological healing through art, creative expression, cultural traditions, problem solving, experimentation and innovation.
The program finds and reaches children ages 10–18 who are hardest to reach, and encourages their development in acquiring life skills and positively engaging with each other and their communities.
ON-THE-GROUND EXAMPLES
Haiti, 2010:  UNICEF and its partners used Art in a Box in more than 500 child-friendly spaces throughout Haiti following the tragic earthquake.  Building on Haiti's unique artistic culture, the program provided thousands of children living in temporary camps with the materials and activities to explore artistic expression in safe spaces.
South Sudan, 2015: UNICEF brought Art in a Box to the Doro Refugee Camp in Maban Province, close to the border with Sudan. In Doro Camp, refugee children affected by ongoing conflict and violence were able to participate in creative and expressive activities including art, traditional music and craft making, helping to create "safe spaces" for these children to heal and grow.
Turkey, 2016: Art in a Box will be utilized to reach Syrian refugee children living in Turkey as part of the "No Lost Generation" initiative, which aims to reach out-of-school children with education, as well as provide a protective environment, psychosocial support and opportunities for expression and the building of life skills.