The Sustainable Development Goals that Aim to End Human Trafficking
Due to the hard work of anti-trafficking advocacy groups, the Sustainable Development Goals that were created by World Leaders this fall specifically mention human trafficking in the targets of three goals: 5, 8, and 16. This has given us the hope that addressing this grave human rights violation will become a greater priority for countries and citizens around the world. The specifics of the three trafficking-related goals are outlined here. 
This fall, Global Leaders convened to create a set of 17 new Sustainable Development Goals (SDGs) composed of 169 targets for the next 15 years. These build off of many of the accomplishments that were achieved with the original Millennium Development Goals (MDGs).  However, the MDGs did not address human rights, slavery, or human trafficking, and were often criticized for being too narrow.
The SDGs focus on people, the planet, prosperity, peace, and partnership, aiming to "balance the three dimensions of sustainable development: the economic, social and environmental." The goals call for all countries – lower, middle, and upper-income – to stimulate prosperity, promote human rights, and protect the planet that we all share by setting international development targets.
Due to the hard work of anti-trafficking advocacy groups, the SDGs specifically mention human trafficking in the targets of three goals: 5, 8, and 16. This has given us the hope that addressing this grave human rights violation will become a greater priority for countries and citizens around the world. The specifics of the three trafficking-related goals are outlined below.
SDG 5: Achieve gender equality and empower all women and girls
The context: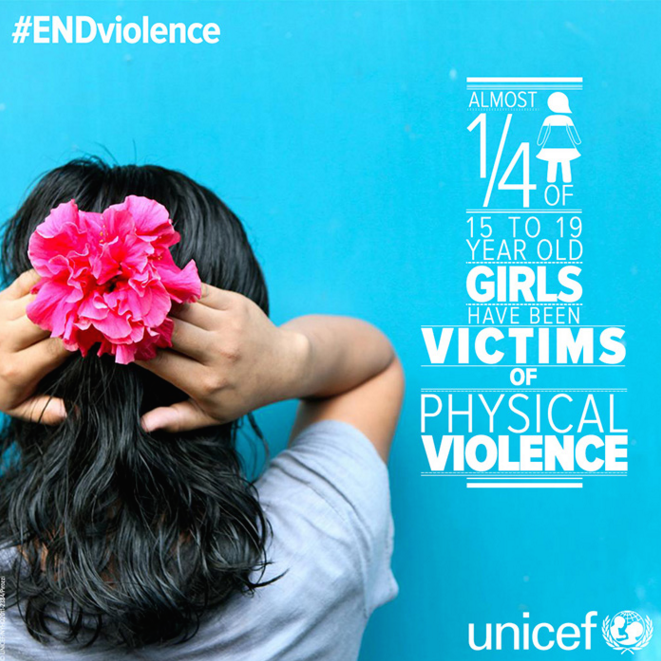 Target 5.2 specifically addresses trafficking calls for countries to, "Eliminate all forms of violence against all women and girls in the public and private spheres, including trafficking and sexual and other types of exploitation." This goal conceives trafficking and exploitation as a form of gender discrimination and violence against women. Many of the other goals under this target are connected to trafficking, including the elimination of harmful practices such as child marriage, the call to value unpaid care and domestic workers, and the creation and implementation of policies to promote gender equality at all levels of society. While women and girls do make up the majority of sex trafficking victims, this goal may divert funding to help men, boys, and transgender populations that are also affected by commercial sexual exploitation.
SDG 8: Promote sustained, inclusive and sustainable economic growth, full and productive employment and decent work for all
The context:
Nearly 2.2 billion people – roughly half of the world's population – still live on less than US $2 per day, trapping them in extreme poverty. Stable, well-paid jobs are needed to address this disparity.
According to the ILO, 21 million people are affected by forced labor, trafficking and slavery around the world today. Of those, 68% are exploited in the labor sector – in industries like agriculture, mining, construction, and domestic work.
470 million jobs are needed globally for new entrants to the labor market between 2016 and 2030.
Target 8.7 calls for nations to, "Take immediate and effective measures to eradicate forced labour, end modern slavery and human trafficking and secure the prohibition and elimination of the worst forms of child labour, including recruitment and use of child soldiers, and by 2025 end child labour in all its forms." This is arguably the most direct target focusing on the issue of human trafficking, and has been celebrated by the anti-trafficking field.
The other targets under this goal are equally important in ending trafficking since they have a particular focus on access to decent, stable work. In too many places, people are without work, and the jobs that are available to them do not offer an escape from poverty. Poverty is one of the root causes for slavery and human trafficking. Situations of desperation are created when families and parents struggle to put food on the table, access health care, or afford school fees to educate their children. Offers to travel abroad in the hopes of a better life become more tempting for parents and children alike. Many cases of human trafficking begin with an individual looking for decent work. If nations truly invest in economic opportunities over the next 15 years, we would address one of the main vulnerabilities that place people at risk to trafficking in the first place.
Goal 16: Promote peaceful and inclusive societies for sustainable development, provide access to justice for all and build effective, accountable and inclusive institutions at all levels
The context:
Half of children in countries affected by conflict had left primary school by 2011. Children who are not in school are more likely to be working, and are vulnerable to trafficking.
Although basic laws to address human trafficking are in place in most countries, conviction rates remain extremely low, creating a high profit low risk industry.
The ILO estimates that human trafficking and forced labor create illicit profits of $150 billion annually.
A recent report by UNICEF illustrated how violence to young children can affect the development of the brain, similar to the affects of malnutrition.
Target 16.2 calls for the nations to "End abuse, exploitation, trafficking and all forms of violence against and torture of children." Other targets, such as combatting organized crime, promoting the rule of law, and reducing all forms of violence are all connected to ending trafficking. In particular, one of the targets focuses on providing legal identity for all, including birth registration. When children lack a legal identity, they are often unable to access health care, education, and other social services. They also can't prove their age. Traffickers often exploit this vulnerability and force children who are too young to legally work into labor and force girls too young to wed into marriages. It's crucial that all children have access to a birth certificate.
We know that these goals cannot be achieved if we don't work together. Several efforts are already underway for organizations to lead the way in accomplishing these goals. For example, UNICEF helped to launch The Global Partnership to End Violence Against Children. The National Human Trafficking Resource Center in the United States has launched a Global Hotline Network to help more people escape situations of trafficking and access resources. More legislation is being passed to address trafficking, and more efforts are underway to collect stronger data on how many people are affected by this crime.
In the past year, the End Trafficking project has reached over 60,000 people through our programs with students, educators, faith-based communities, and local partners like the YMCA and Girl Scouts. Participants learn what trafficking looks like in the US and abroad, how to report it, and concrete steps to take action to end it.
The SDGs were designed to be integrated and holistic, and nations are looking to take a collaborative approach to reaching the targets. The 2015 TIP report stated
"No nation can end modern slavery alone. Eliminating this global scourge requires a global solution. It also cannot be solved by governments alone. The private sector, academic institutions, civil society, the legal community, and consumers can all help to address the factors that allow human trafficking to flourish."
It's going to take all of us to end these crimes against our world, so let's get started today.