Improving Sustainable Water Access to Rural Communities in Guinea
Overview
ACCESS TO CLEAN WATER IS A HUMAN RIGHT. Still 663 million people lack safe drinking water. In some cases there are no water sources to tap. However in many cases underground water sources do exist, but remain untapped due to the high cost of extraction relative to the number of people needing access and or the inability to get traditional gas or electric powered equipment to the site. By definition the majority of these cases are small and or remote villages.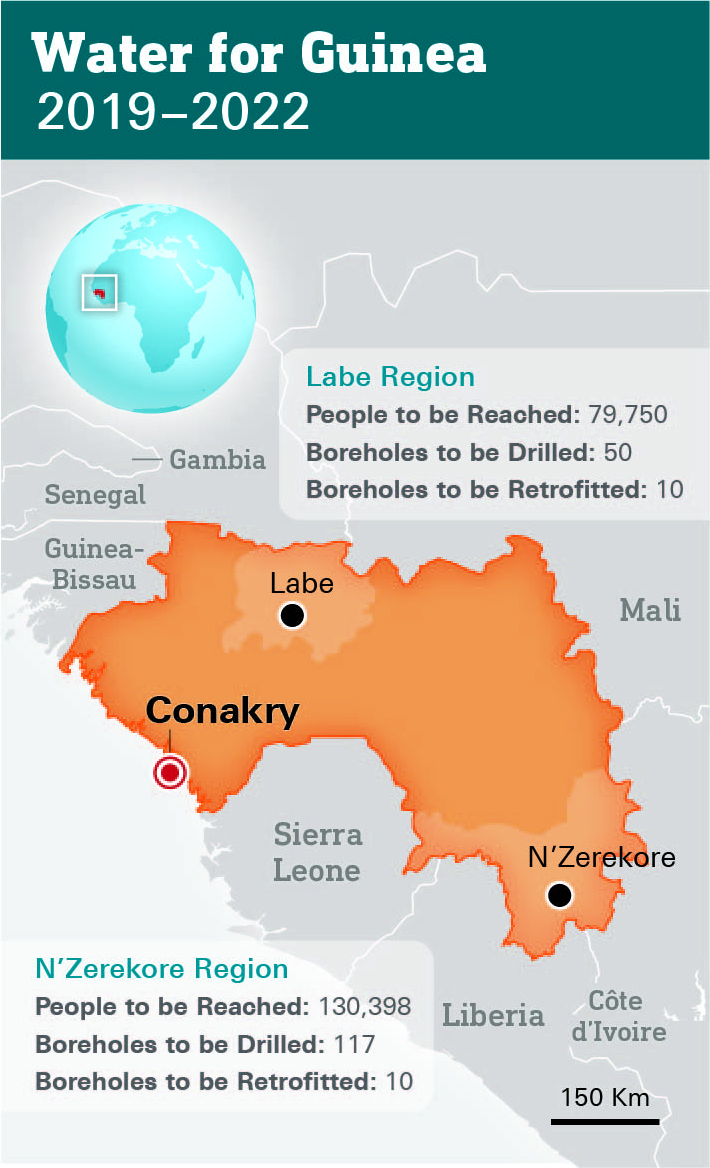 Five years ago UNICEF partnered with AJA Charitable Foundation (AJACF) to test the feasibility of developing cost effective water points in small remote villages in Guinea utilizing only manual labor and the simplest of digging tools, a newly designed auger. The belief was that by utilizing this approach, costs would be driven down dramatically, accessibility would be broadened exponentially and scalability would be simplified. Five years and 163 wells later, UNICEF's Guinea Manual Drilling Program is a success.
Today, as costs continue to fall, building a combination stand-alone water points utilizing a single manual hand pump and solar powered installations providing multiple water points with spigots, sustainable clean water is now, on average, producible at the low cost of $12.55 per person on average. Said differently, for a gift of $5,000 you can provide sustainable life-saving water for an entire village.
Having validated compelling economics, UNICEF is now embarking on Phase II of a multi-year and multi-phase plan to ultimately provide 10,000 water points in Guinea alone. Over the next four years, by retrofitting 20 existing water systems and digging 200 new water systems Phase II endeavors to deliver sustainable clean water to 210,038 Guineans at a cost of $3.8 million.
AJACF has committed $1.35 million towards this goal. Join AJACF in fulfilling Guinean's right to clean, safe drinking water. Please find the full proposal hyperlinked in the section to the right.
Watch the video on the impact that UNICEF's Water for Guinea project has had since 2014.