Here's the Good You Could Do.
Kids Can Help Out, Too!
When parents and teachers sign up for UNICEF Kid Power®, kids can do free Halloween videos (including fun dance videos) to help other kids locally and around the world.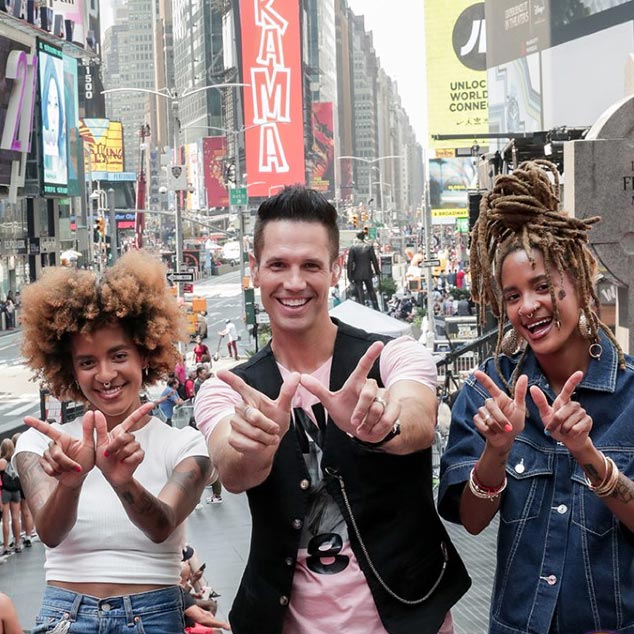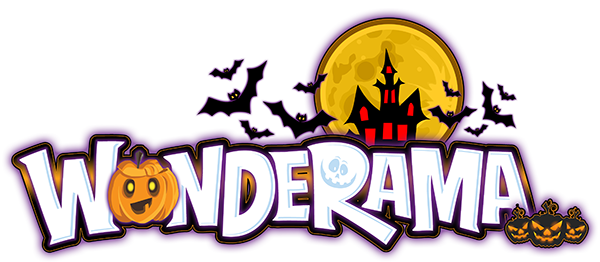 Join the Parade!
Join Wonderama on October 30th for the Biggest Halloween Parade in History, a virtual event featuring Trick-or-Treat for UNICEF Live from Times Square.
FAQs
What will donations be used for?
This year – Halloween means more than ever. By participating in Trick-or-Treat for UNICEF, you are helping to end the global COVID-19 pandemic. Funds raised will support ACT-A, the global Access to COVID-19 Tools Accelerator that provides a comprehensive approach to tackling the COVID-19 pandemic, including diagnostics, therapeutics, vaccines and community engagement. As part of this global plan, UNICEF has a role to play in each area, and is helping lead the procurement and distribution of COVID-19 vaccines to communities around the world in the largest, fastest immunization effort of its kind. This work leverages UNICEF's expertise, as the largest purchaser of vaccines each year. Learn more about our mission to End the Pandemic.
Why are there no collection boxes?
In 2020 we discontinued production of boxes in order to responsibly social distance. We will again not produce boxes as we evolve this beloved program into a fully digital experience.
How do I fundraise?
You can start a fundraiser here! You can personalize your message, add a profile picture, and share out your fundraiser link in multiple ways!
How do I share my fundraiser with others?
When you create your fundraiser you will be offered a few ways to share with friends and family. You can choose the options that make the most sense for your planned outreach.
Do I need to participate as part of a group fundraiser?
No, you do not need to fundraise as a group. You can fundraise on your own, as a family, team, or large group - whatever makes sense for you!
How do I see all the donations that I have collected? Can I see who they are all from?
You will receive transaction emails letting you know when your fundraiser has received a donation and when you have reached your fundraising goal. If you follow the link to your fundraiser's status, you can see in your dashboard your full history of donations received.
Is there a deadline to submit a donation?
The 2021 fundraising campaign runs from October 1, 2021 through November 14, 2021. You can help save and protect children any time of the year by donating to UNICEF right now! Trick-or-Treat for UNICEF funds submitted after June 30, 2022 will be applied to the next year's campaign.
Can I have my employer match my donations?
Yes, your employer can match your donations. You can visit UNICEF USA Matching Gifts to use our search tool and check if your company offers a match.
Can K-Kids, Builder's Clubs, Aktion Clubs and Kiwanis clubs participate?
How can my club be recognized for our fundraising through Trick-or-Treat for UNICEF?
I have a question about a donation transaction
Please call 1.800.FOR.KIDS.
I have a peer-to-peer fundraiser tech support question
Please call 1.800.FOR.KIDS.
The acknowledgment letter I received is wrong. Can you send a correction?
Please call 1.800.FOR.KIDS.
I received a fundraising link, but it doesn't have my friend's name. What should I do?
Please ask your friend to send you a direct link from their fundraiser. If they are having issues with their fundraiser they can call 1.800.FOR.KIDS.
Can someone write a check as a donation?
Who gets the tax deduction for submitted donations?
The donor will receive an automatic acknowledgement email that can be used for tax purposes.
How can I/my community do more to support UNICEF?
Use your voice and help amplify UNICEF's mission with your network. Visit UNICEF UNITE to learn more and retrieve tools and resources to take action.
Can I host an in-person fundraiser for TOT?
Complete the questions below to customize your experience.