What I Can Do: Advocating for Children
UNICEF USA supporter Fabienne Pierre shares why she is an advocate for children and inspires others to become an advocate, too.
My name is Fabienne Pierre and I am an advocate for children. My love for children is undeniable. Their unique sense of how the world works always amazes me. Their joy often reminds me to smile even through my own difficult seasons.
Oftentimes we forget the gravity of the difficulties children face around the world. Many would ask: "why should we care?" Well, as cliché as it sounds, children really are our future. A child from the smallest village in another country may very well grow up to become a community leader and important member of society. As adults it is our responsibility to provide all children with the necessary tools to succeed. It is also our responsibility to intercede and advocate for them when they are at risk of danger, when their basic needs are in jeopardy.
I have been fortunate to be a member of the New York City Congressional Action Team (CAT) since its inception in 2015. Spearheading the CAT was a perfect fit for me, as UNICEF and I share a passion: making sure our children are thriving so that they can become who they are destined to be. Advocacy serves as the means to achieve this goal. For me, advocacy means being a voice for others, being an agent for change in our community, and enabling others to become leaders so that they can hopefully become advocates as well. My favorite CAT memories center on training and working with students and fellow CAT members to meet with Members of Congress in Washington, DC.
When it comes to children and their basic needs there's no party line. There's no distinction between Democrats or Republicans; bipartisanship is essential. I believe we can all agree that children have a right to have their basic needs fulfilled, and it's our job as adults to advocate for them.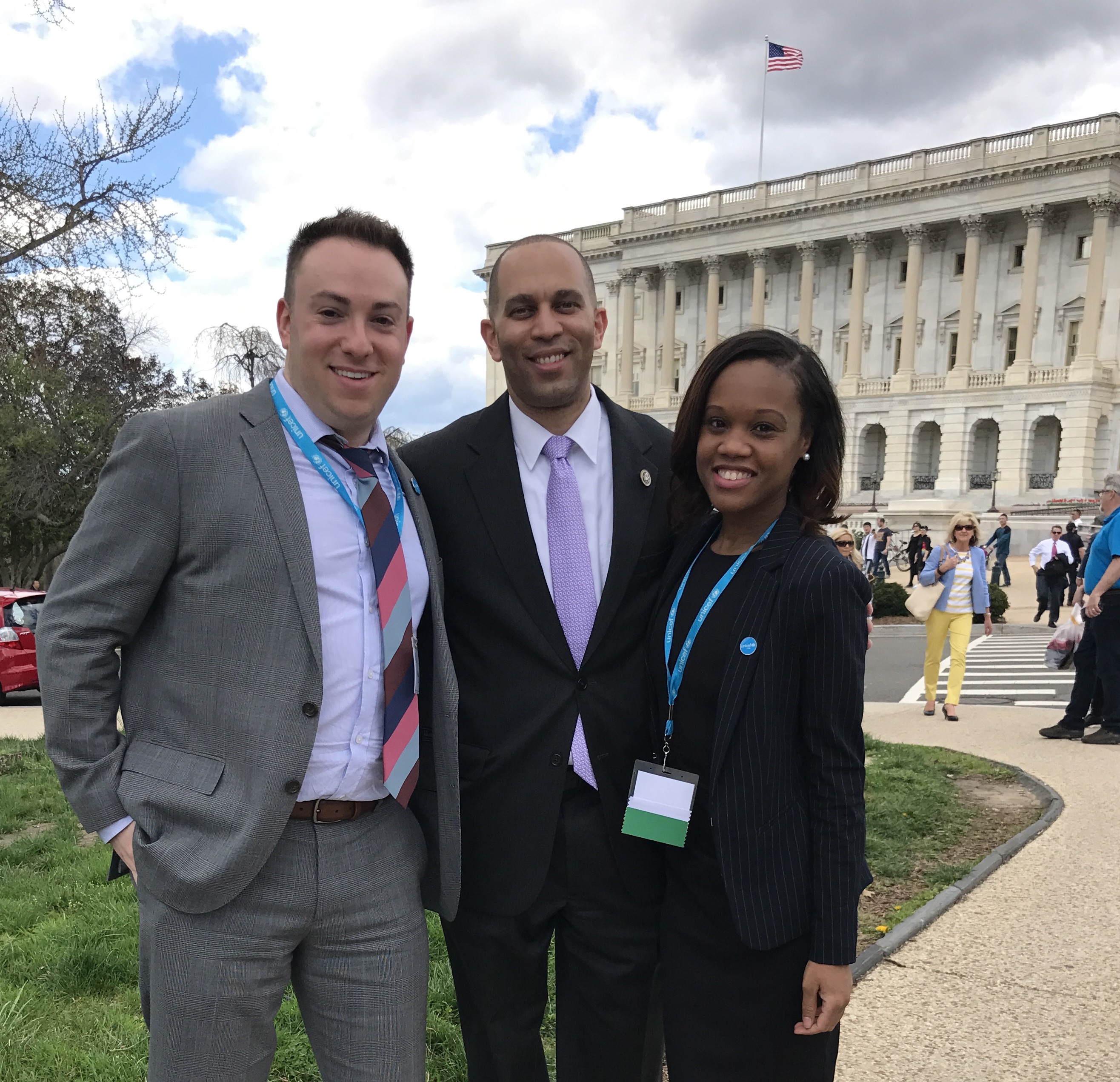 UNICEF USA advocates Michael Braun (left) and Fabienne Pierre (right) meet Rep. Hakeem Jeffries (D-NY).