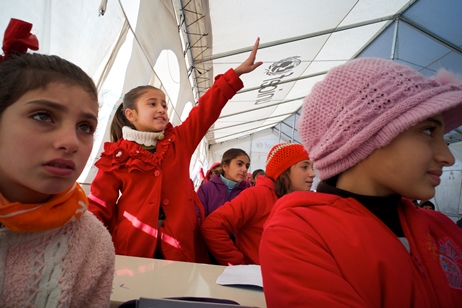 This holiday season, Western Union will match donations to UNICEF via www.unicefusa.org/westernunionsyria to help provide quality education to Syrian children. 
6.5 million Syrian children have been affected by a brutal conflict that began more than four years ago. 2.8 million children are no longer in school and more than 1 million are living as refugees in neighboring countries. For these children, what's at stake isn't politics. It's their future. Having already lost their homes, schools and communities, their chances of building a future may also soon be lost.
Through December 31, 2014, donations to UNICEF's education programs for Syrian children will be matched one-for-one by Western Union up to a total of $100,000, as part of their Education for Better Fund.
Visit www.unicefusa.org/westernunionforsyria to donate today and help provide an education to Syrian children who are at risk of losing hope for the future.