UNICEF USA Joins Alpha Kappa Alpha DC Chapters for UN Day
Earlier last fall, the District of Columbia's Graduate Chapters of Alpha Kappa Alpha Sorority, Inc., Xi Omega Chapter, Xi Zeta Omega Chapter, and Rho Mu Omega Chapter commemorated UN Day 2017 by hosting a panel with leading advocates and thought leaders for a wide-ranging discussion on refugee crisis in the United States and worldwide.
The event began with a film screening displaying child exploitation on five continents through an astonishing array of practices including forced labor, domestic servitude, begging, sex tourism, sexual violence, and child soldiering. Followed, Ms. Rachel Pittman, Sr. Director of Membership and Programs at UNA-USA, applauding the sorority's long-standing partnership with UNA-USA and their commitment to raising awareness and funds for humanitarian issues around the world.
Next, Ms. Anne-Marie McGranaghan, UNHCR Settlement Officer, highlighted the critical realities of over 68.5 million forcibly displaced persons worldwide. Then, Ms. Abir Ibrahim, UNICEF USA Fellow and former refugee, spoke on her personal engagement with UNICEF's lifesaving work.
Born and raised during a devastating time in Sudan, I witnessed UNICEF on the frontlines, in the heart of the most vulnerable communities. UNICEF continues to be the lead humanitarian organization ensuring that children are not only surviving but thriving.
Ms. Abir further emphasized on the important role youth play in the current refugee and humanitarian crisis in the United States and worldwide. Through UNICEF USA's grassroots campaigns and initiatives, children and youth everywhere can use their voices to advocate for the world's most vulnerable children. 
UNICEF knows that listening to and magnifying children's voices is an essential part of putting children first. From working with governments around the world to align policy with children's rights, to empowering youth advocates to educate their peers on campuses from coast to coast, UNICEF has always done what it takes to strengthen children's voices.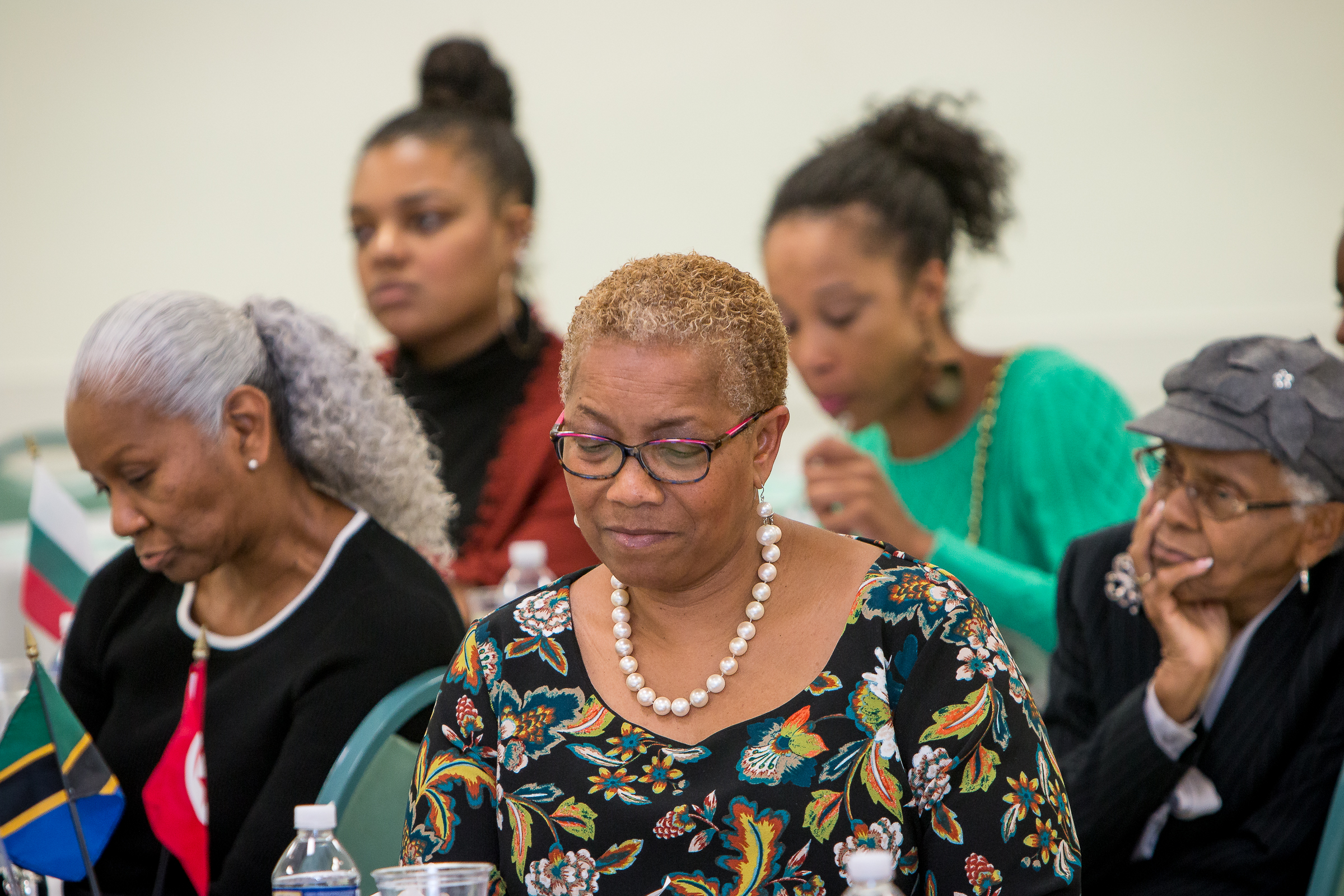 At the end of the day, UNICEF USA left a positive impression of our work that the Alpha Kappa Alpha Sorority Chapters won't soon forget. As the face of philanthropy continues to evolve and expand, UNICEF USA will always be ready to engage with young americans, diaspora organizations and groups as it works to develop long-term relationships and support. 
About UNICEF
The United Nations Children's Fund (UNICEF) works in more than 190 countries and territories to put children first. UNICEF has helped save more children's lives than any other humanitarian organization, by providing health care and immunizations, clean water and sanitation, nutrition, education, emergency relief and more. UNICEF USA supports UNICEF's work through fundraising, advocacy and education in the United States. Together, we are working toward the day when no children die from preventable causes and every child has a safe and healthy childhood. For more information, visit www.unicefusa.org.
For more information, contact: 
Semhar Araia, UNICEF USA, 212.880.9113, saraia@unicefusa.org