I was saddened, shocked and angered to hear of these young girls, some of them my age and educated like me, being abducted. The questions "what can the world do, what should we do, what can be done?" raced in my mind. I am part of the UNICEF Young Ambassadors, a pilot program started in Los Angeles by10-15 year old advocates for UNICEF, and we decided that we needed to do something. Although this year, we are focusing on building Child Friendly Spaces in China, we don't just commit ourselves to raising awareness to one cause; we fundraise and dedicate separate events to other causes, such as the kidnappings in Nigeria. We decided to stand in solidarity with the Nigerian girls to show that girls should be able to go to school without being afraid.
On May 23rd, the Young Ambassadors hosted an awareness event in support of the Nigerian girls who were kidnapped from their schools. Our goal was to have 276 kids join us and take a photo together to represent those who had been kidnapped. We went above and beyond our goal as more than 300 children showed up. The kids standing in the photo below are standing in solidarity with the 276 Nigerian girls that were abducted at the Los Angeles County Museum of Art, under the piece "Levitated Mass". We hope that you will support our efforts to fundraise for UNICEF in Nigeria to make sure that something like this will never happen again. Please donate to the cause on our Crowdrise page.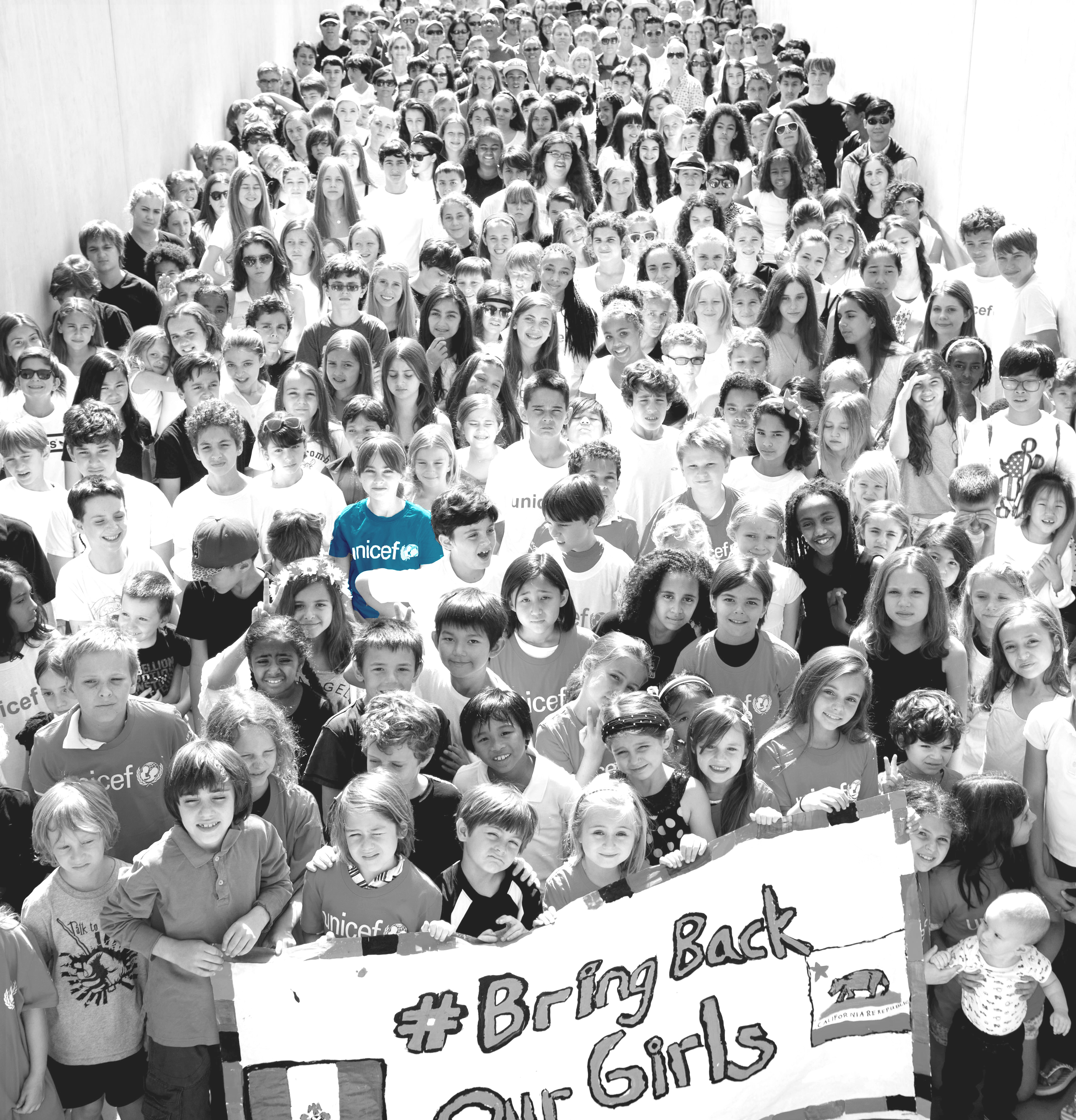 If you would like to get more news and information about what the L.A. UNICEF Young Ambassadors are doing, follow us on Twitter here or on Instagram, @Unicefya. Also, check out our Facebook page.