Welcome to UNICEF USA!
Stay informed on UNICEF's work saving and protecting children around the world
The end of March signals that winter is finally over. A lot of people have been eagerly waiting to say goodbye to those big down jackets and hello to warmer weather wear. Spring fashion brings with it an array of colors and styles. From people wearing pastel colored dresses to suede shorts; it's sometimes difficult to keep track of what's in fashion for 2015. We've saved you the trouble and scoured the latest spring fashion trends to give you a rundown of the runway.
Fiercely Fringe
Fringe is a bold fashion statement, but there are subtle ways that you can incorporate a little fringe factor in your everyday wear. These UNICEF Market items can help you shimmy and shake your way into the fringe movement.
Keeping it Kimono
The word kimono literally means "thing to wear" and this spring it is definitely the thing to wear. Kimonos display a sultry silhouette and add that extra oomph to your outfit. Dress comfortable and stylish with these UNICEF Market kimono inspired pieces!
Brilliantly Brass
This spring, brass is the metal of the moment. Its rich and bold color can make your outfits pop!  Wear some of these UNICEF Market brass items to enhance your look with gold and copper hues.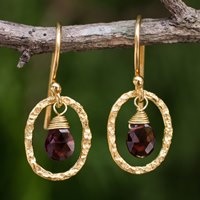 Click here to continue shopping. 
UNICEF Market is an online store for unusual, well-designed and beautifully crafted items. A share of the proceeds from sales goes to the artisans represented, many of whom live in rural areas and rely on e-commerce to bring their crafts to an international market. A portion of the proceeds is also designated for UNICEF programs. 
That makes the market a unique opportunity for UNICEF supporters to buy beautiful, handcrafted gifts that help UNICEF save children's lives.