In Photos: Inside Gaza's Hospitals and Shelters
The recent escalation of violence that began on July 8 killed more than 400 children and injured thousands. UNICEF estimates at least 373,000 children in Gaza will need emotional and psychological support to deal with trauma.
Here's a look at some of the ways UNICEF is supporting children and their families affected by the conflict. You can help.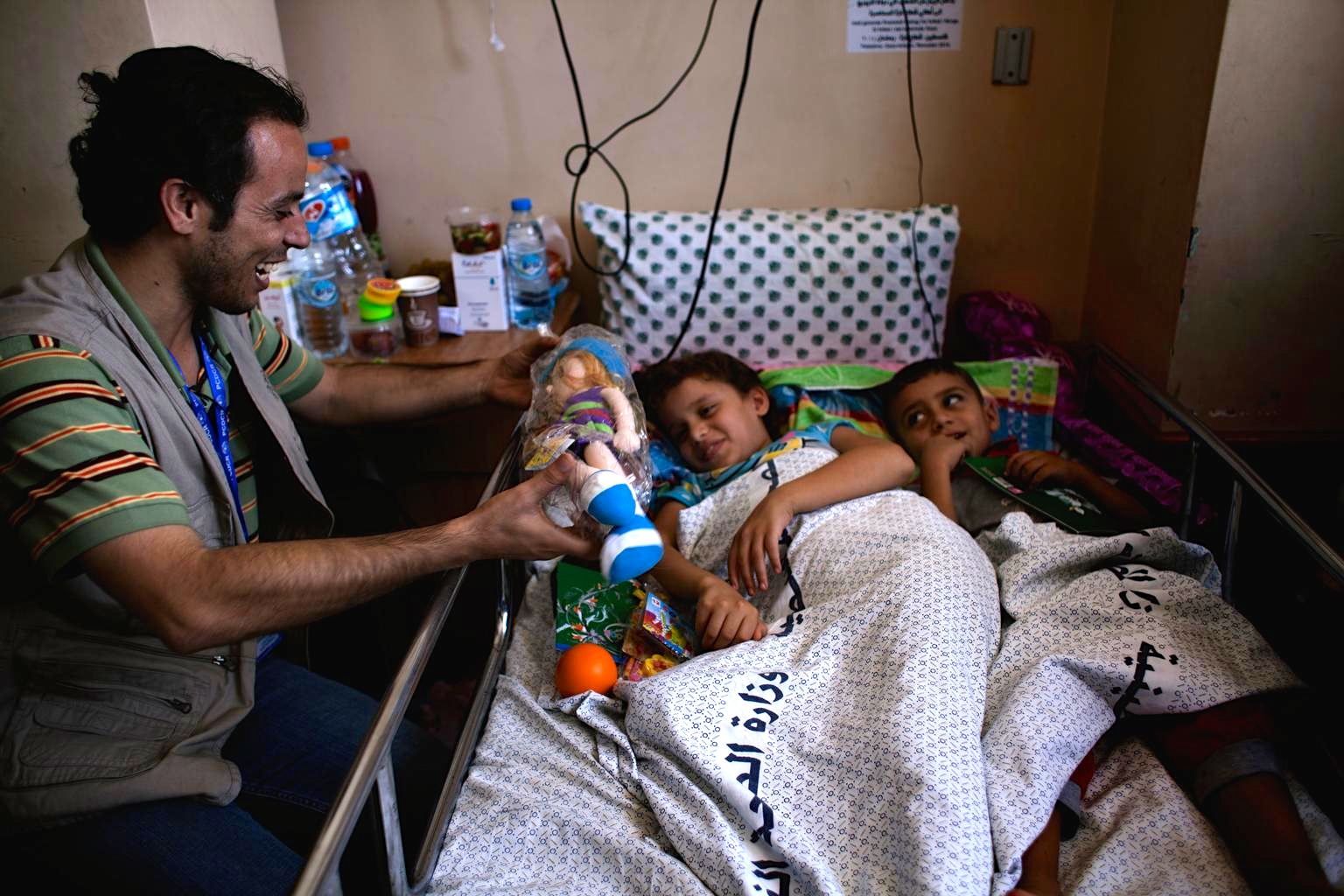 Rabee, a UNICEF-supported field worker, gives a doll to a wounded girl in Al-Shifa Hospital in Gaza. More than 2,500 children in Gaza have been injured in the recent violence.
UNICEF has installed communal water points, delivered thousands of jerry cans and is helping to repair Gaza's badly-damaged water infrastructure.
A wounded girl recovering at Al-Shifa Hospital. An estimated 70% of child casualties have been children under the age of 12.
A boy with workers from a UNICEF-supported response team at the hospital. UNICEF is providing drugs and medical supplies to Gaza's hospitals.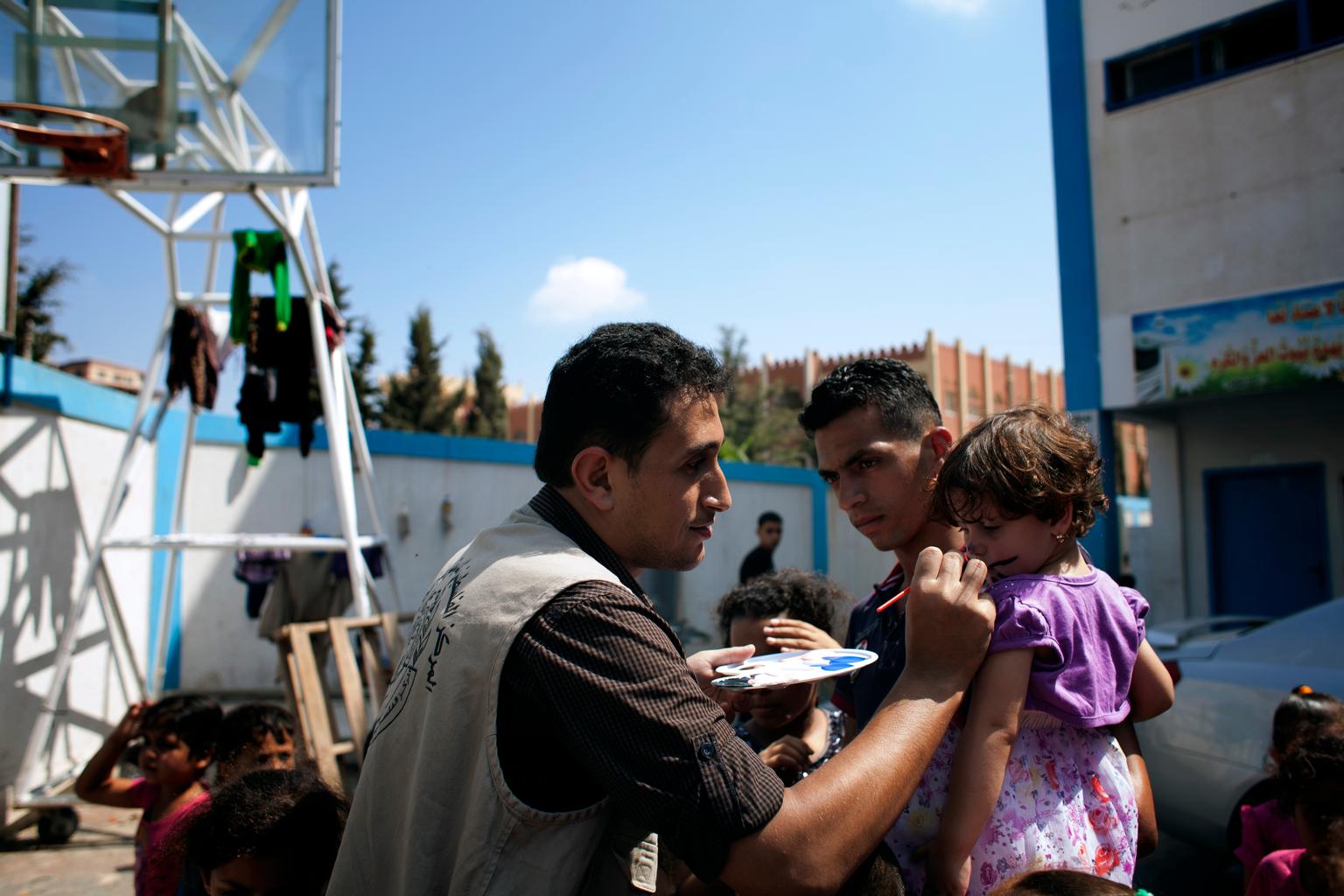 A girl has her face painted at a U.N.-run shelter in Gaza City. Children are showing signs of increased distress, including nightmares, bedwetting and clinging to their parents.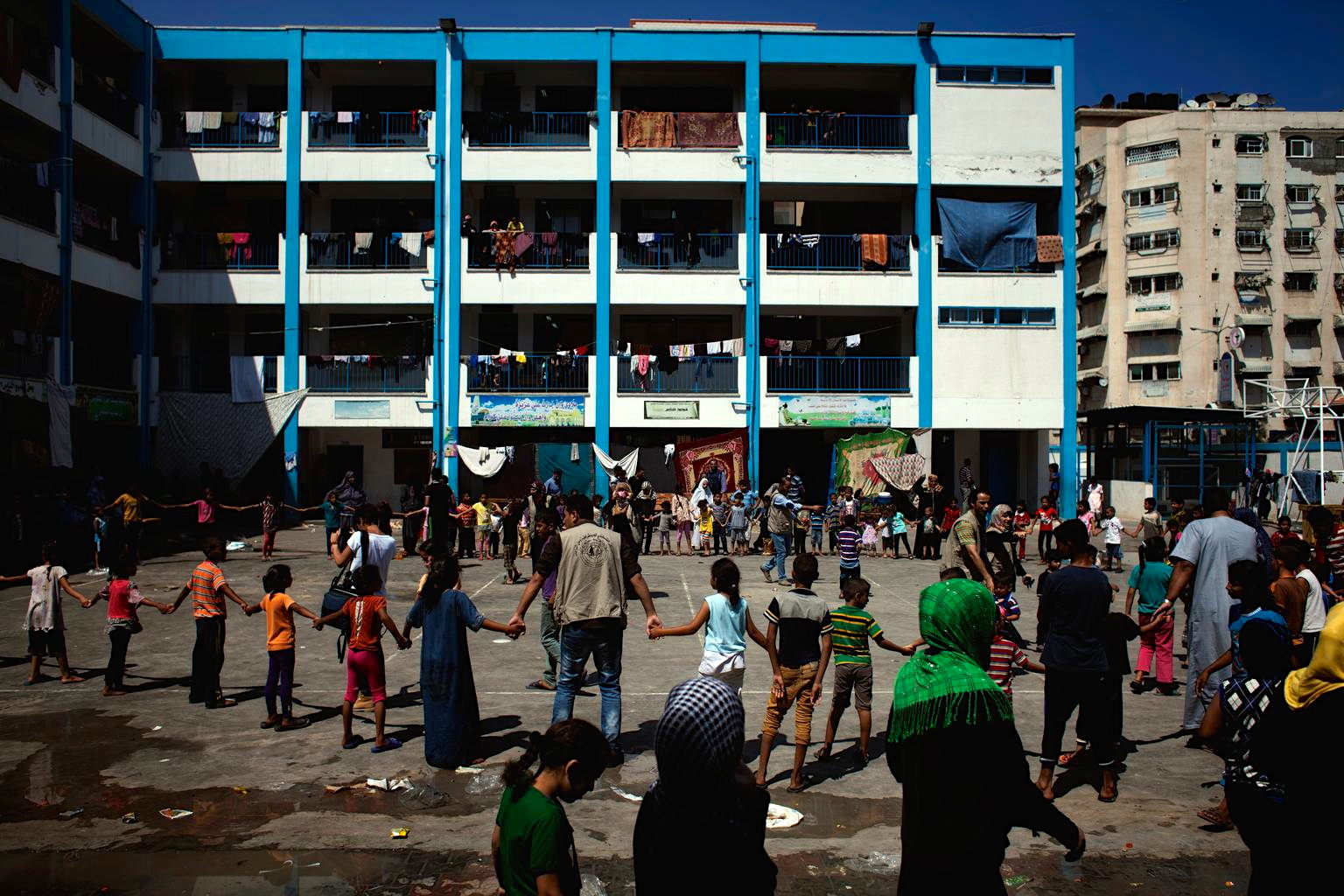 Children play at a shelter in Gaza City run by the U.N. Relief and Works Agency (UNRWA). As of August 11, nearly 237,000 people are sheltering inside UNRWA schools in Gaza.
Learn more about the conflict's impact on children.
All photos by © UNICEF/NYHQ2014/d'Aki.