One Country, One Million Malnourished Children: South Sudan Now
In South Sudan, most farmers can't plant crops because they've been forced from their land by conflict.  Food is in extremely short supply, and one million children will require treatment for malnutrition in 2014. 50,000 children may die by year's end without it.
These children can be saved through ready-to-use-therapeutic food, therapeutic milk and oral rehydration salts, and UNICEF is working to identify and treat malnourished children even in the most remote areas. These photos from Upper Nile State show South Sudanese mothers with just a few of the children that UNICEF is helping.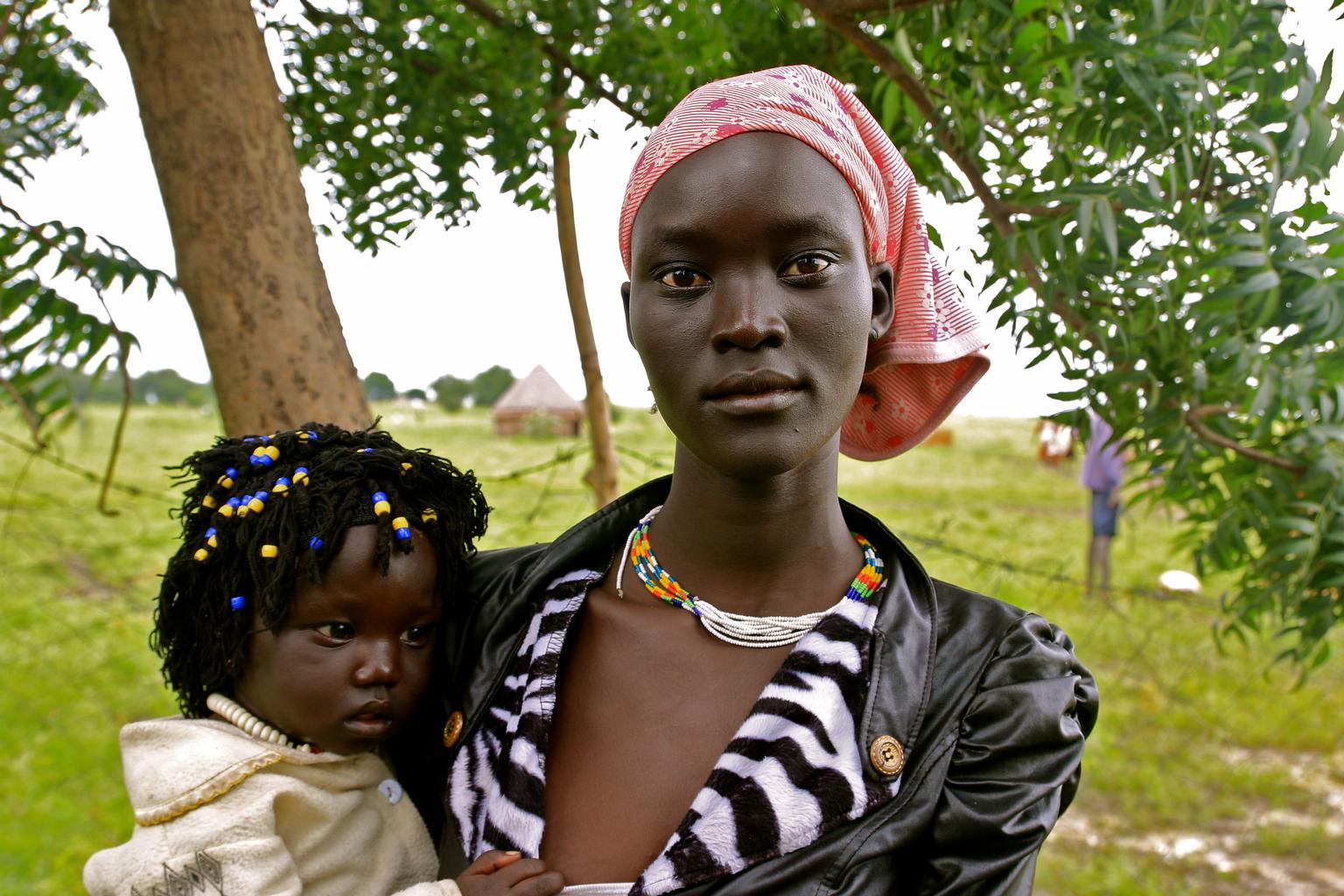 Nyamouch and her daughter, Nyabiel Chuol. 
"Where we live, there is no food at all, apart from the little that neighbours or well-wishers give us. I would say we're eating once every two days, mostly maize flour, or leaves and plants collected from the ground."
Nyatay with Nyahuach Ter. 
"You can see, I am an old woman, yet I am caring for young children, including this one, my lastborn. The situation used to be okay for us. We could provide and the children were happy ... Now that is all gone ... there is no food."
Nyalyauk and her three-year-old, Gatluak Wiyual. 
"We are eating only sorghum sometimes, maybe two weeks of each month, maybe less. In fact, the main thing that we eat is grass and leaves, things we pick from the floor or the trees. There have been hard times here before, but not like this. This is the worst I have seen."
All photos: © UNICEF/NYHQ2014/Pflanz