New York Students Get Pumped Up for Kid Power
Through the month of March, Kid Power launched with students all over New York participating in raising funds to help solve the global malnutrition crisis. Through Kid Power Bands to track activity, steps turn into Kid Power Points and sponsors convert points to dollars. Below are stories from all over the city of school's getting active and helping out!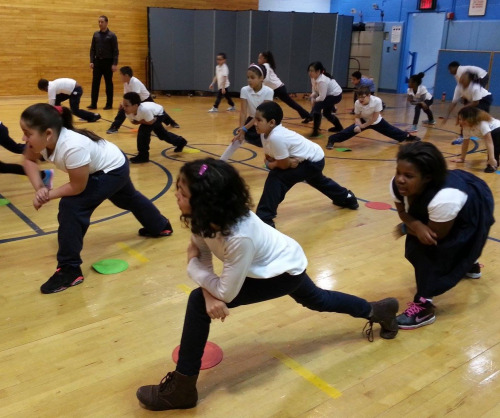 Third graders at PS 307 - Eames Place in New York warmed up for P.E. class with stretches, jumping jacks, and dancing! Then, they learned how to play Catch the Dragon's Tail, a Kid Power Game of the Week that originates in China. For a successful game, students need to practice cooperation and teamwork–also important for working together to get active and save lives!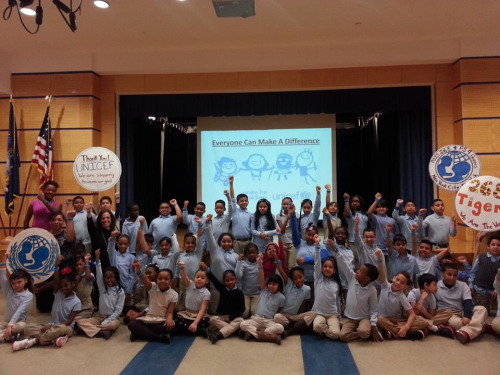 Ms. Fay's team at PS/IS 268 in New York applied what they learned over the month by putting together a special presentation, as part of Lesson 4 of the Kid Power curriculum. Students performed a skit about combating malnutrition, made posters, and sang and danced along to the song "We Are the World." These third graders have truly grown into global citizens–they're motivated to learn about the world and give back to children in need!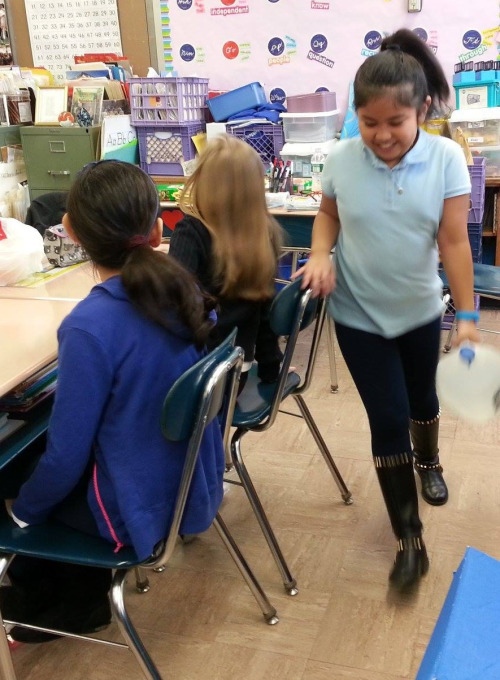 This student at PS 229 - Emanuel Kaplan in New York carried a gallon of water around the classroom, demonstrating how children in many countries must travel long distances to access clean water. By participating in Kid Power, kids not only get more physically active - they also become global citizens, knowledgeable about the wider world.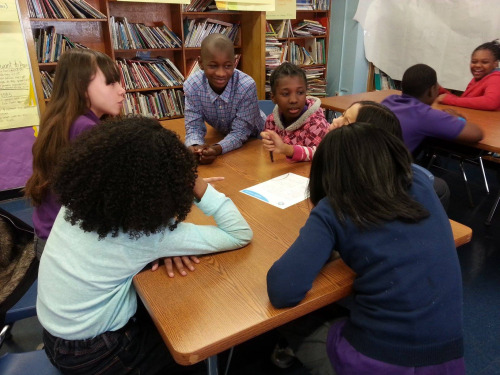 Fifth graders at the Young Diplomats Magnet Academy in New York brainstormed ways to share all they've learned and accomplished, as part of Lesson 4 of the Kid Power curriculum. Great ideas included making a commercial, writing a letter to the President, organizing a march to raise awareness about malnutrition, and visiting younger kids to speak to them about Kid Power. These students have truly  become globally-minded!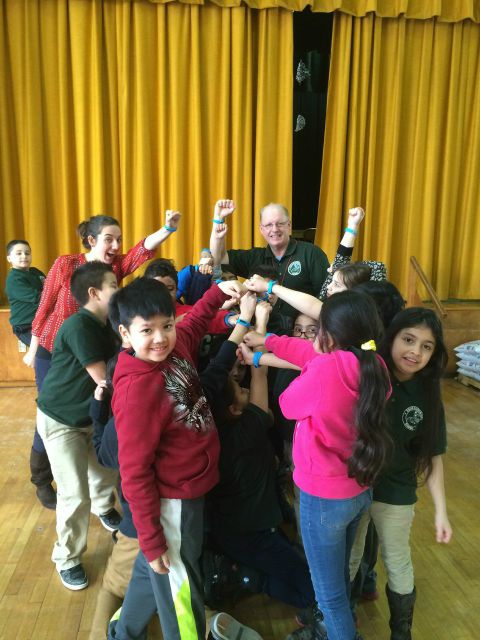 A huge congratulation goes to all participating Kid Power teams from New York, who have made a difference in so many kids' lives. These very active students walked mind-boggling distances and earned thousands of packets of lifesaving food! Check out these stats: 
4,115 New York students walked 178,468 miles, the length of the entire NYC subway system 365.9 times, and the circumference of the Earth 7 times with 507,027,798 steps! 
They helped earned 215,362 Kid Power Points which funded enough for 43,022 packets of food!
Some of these students will continue getting active and saving lives for the rest of the school year. Starting next week, each Friday will be Kid Power Day, when their physical activity will unlock more food packets for malnourished kids. Keep up the amazing work!
Visit http://unicefkidpower.org/ or http://unicefkidpower.tumblr.com/ for more information.