As a high school junior, I am involved with outreach activities and leadership programs that help the community, but when I heard about the pilot UNICEF Global Citizen Leadership Program, it sounded different.  I always thought of UNICEF as a great organization that helps kids in need around the world. Early this summer in a SAT prep program, Ms. Salisberry, my college advisor, suggested I apply to the Global Citizen Leadership Program—and I was happy to find out I was accepted.
The first day of the program was overwhelming. I learned about so many issues going on around the world that I hadn't been aware of before. Of course, I knew that a lot of people around the world struggled against poverty compared to people in the United States, but I never imagined the situation could be so bad for people living on less than $2 a day. Learning about these issues, and knowing that I could be a global citizen and have a role to play in taking action is why those two days were truly one of the highlights of my summer. I cannot explain in words how happy I am that I listened to my college counselor's advice, because I find myself really interested in the work that UNICEF does, and in becoming part of the solution.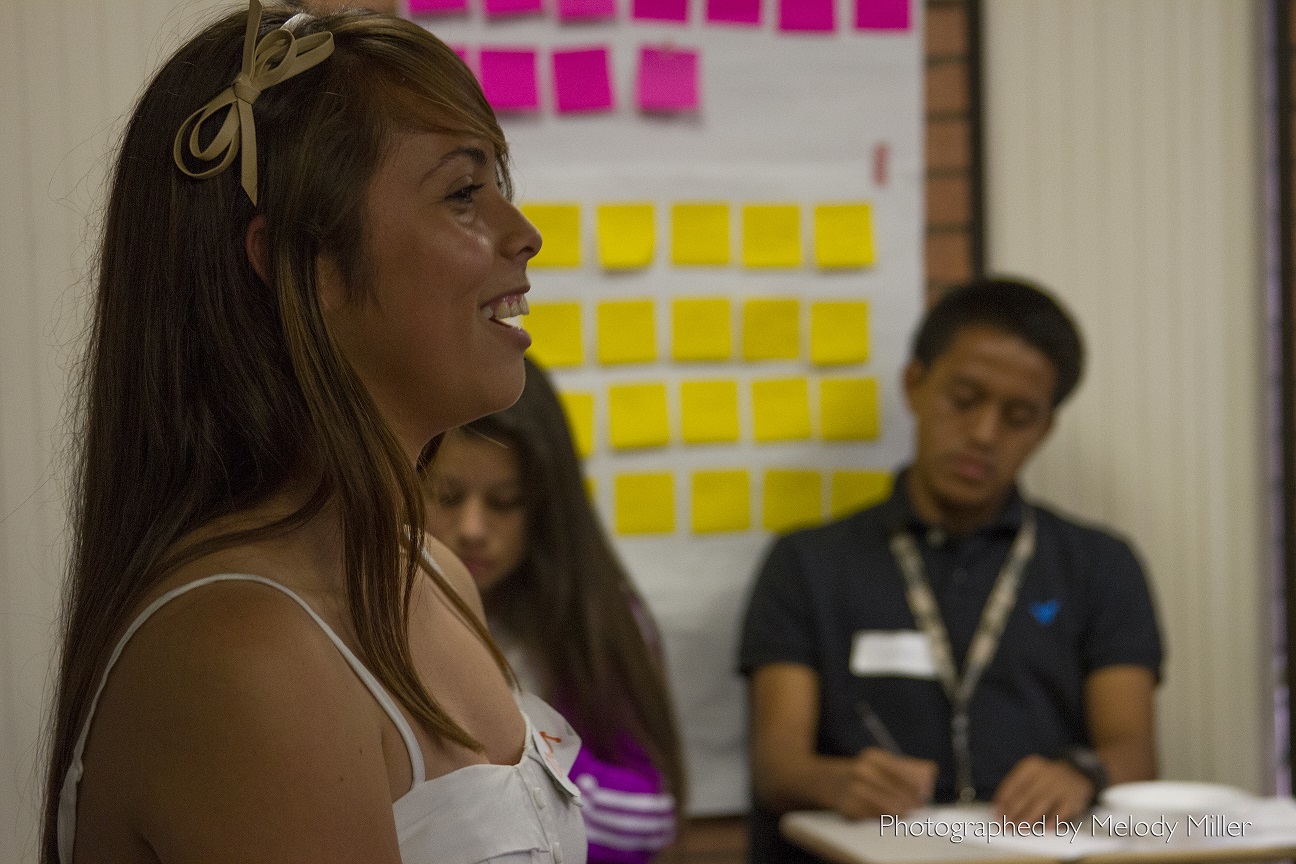 There was a small number of students in the program, and that made it easier to meet and interact with every student—about  22 students from nearby schools including Manual Arts, Foshay, Downtown Magnets, and Larchmont Charter.
The most interesting thing I learned in this two-day training, was that over the last 50 years, UNICEF and its partners have helped reduce the worldwide child mortality rate by more than 50%! That is one big number! I think it is very impressive that UNICEF helps so many children and families, and brightens lives around the world. I'm looking forward to starting the new UNICEF High School Club at West Adams Preparatory High School, so my peers and I can help UNICEF get to the day when ZERO children are dying of preventable deaths.