More than 67 years ago, a seven-year-old Czech girl's artwork expressing her gratitude to UNICEF was printed as the first UNICEF greeting card. Young Jitka Samkova's design launched a cherished holiday tradition and a reliable funding mechanism for UNICEF's operations in war-torn Europe.
This holiday season, the U.S. Fund for UNICEF is proud to unveil a new online bazaar, UNICEF Market, featuring thousands of gifts made by artisans around the world. Proceeds from the market support the artists as well as UNICEF programs that improve children's lives everywhere.
Maria Ajcalon of K'amolon K'i K'ojonel is "weaving a better world." Learn more about Maria and her craft.
Each of these handcrafted items has a story: a story about handed-down craftsmanship; a story about overcoming odds; or a story about vision, independence and empowerment.
Maria Ajcalon lost both her parents while still a child, but she honed her mother's weaving skills into a craft that could support her own family. Ajcalon is one of the 200 women weavers from the Maya communities of Guatemala who are members of the K'amolon K'i K'ojonel guild. An organization run by women for women, K'amolon K'i K'ojonel produces beautiful scarves for international sale, weaving a support net for the next generation at the same time.
Ernestina Oppong Asante and her many children, nieces, nephews and wards. Learn more about Ernestina and her work.
Halfway around the world from the weavers of K'amolon K'i K'ojonel, the family woodcarving business of Ernestina Oppong Asante is thriving.

Asante lives in Ghana and has been operating her business for more than 15 years. She has taught her trade to many of the eight children she supports.

"I have tried to give all the children a formal education, so on the weekends and school holidays they come to my workshop to help out when they can," she explains. Her eldest child now helps run the business, which specializes in beautifully intricate handcarved masks and drums.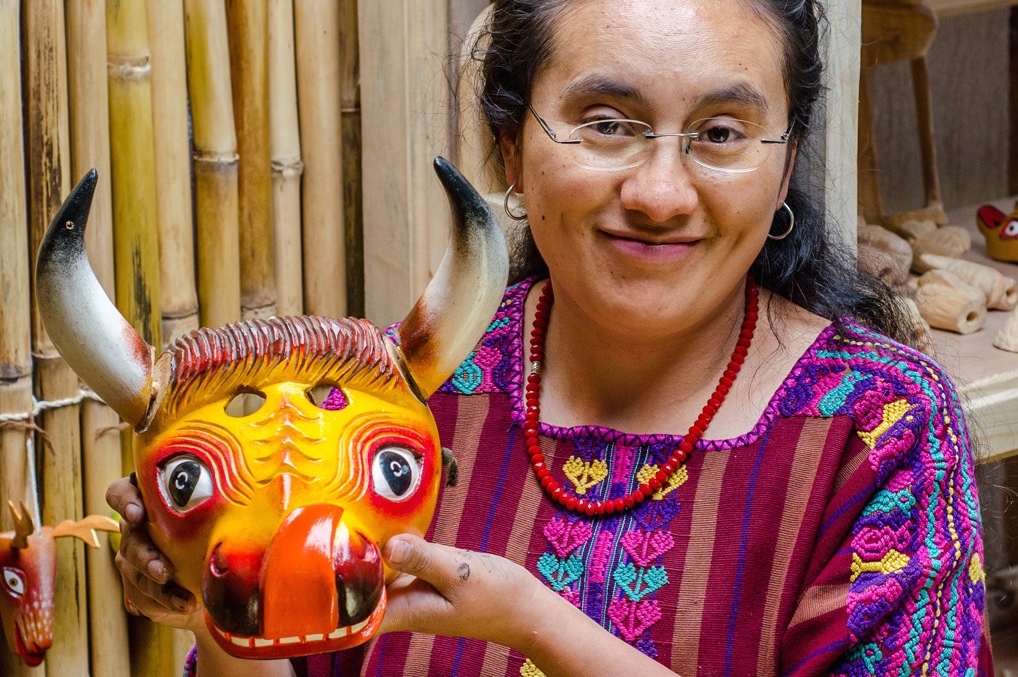 Vilma Leticia Chile carves and paints cedar wood masks by hand. Learn more about Vilma and her designs.
UNICEF Market is an online store for unusual, well-designed and beautifully crafted items. A share of the proceeds from sales goes to the artisans represented, many of whom live in rural areas and rely on e-commerce to bring their crafts to an international market. A portion of the proceeds is also designated for UNICEF programs
That makes the market a unique opportunity for UNICEF supporters to get their loved ones must-have luxuries while providing children in need with items essential for their survival.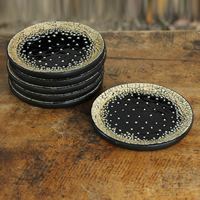 Shop to Build a Better World: UNICEF Market
Visit UNICEF Market for over 8,000 unique gifts that help save children's lives and support talented artisans.
shop now