In Madagascar, a Once-Feared Disease Is No More
Since ancient times, mothers in Madagascar have feared tetanus, an excruciating disease that kills one newborn every nine minutes around the world.  Today, however, they can finally be free of that fear. Madagascar is the latest country—there have been 35 since 1999—where UNICEF and its partners have helped to eliminate maternal and neonatal tetanus.
A Country of Challenges for Children 
When one thinks of Madagascar, the island nation situated in the Indian Ocean off the southeast coast of Africa, images of beauty come quickly to mind – the people, the white sandy beaches and dense forests, the abundance of exotic plants and animals that call only this island home.
Yet these images can mask a far more difficult reality. Madagascar is one of the poorest countries in the world; 90 percent of the population lives on less than $2 a day. More than 3 out of 4 children on this tropical island live in extreme poverty.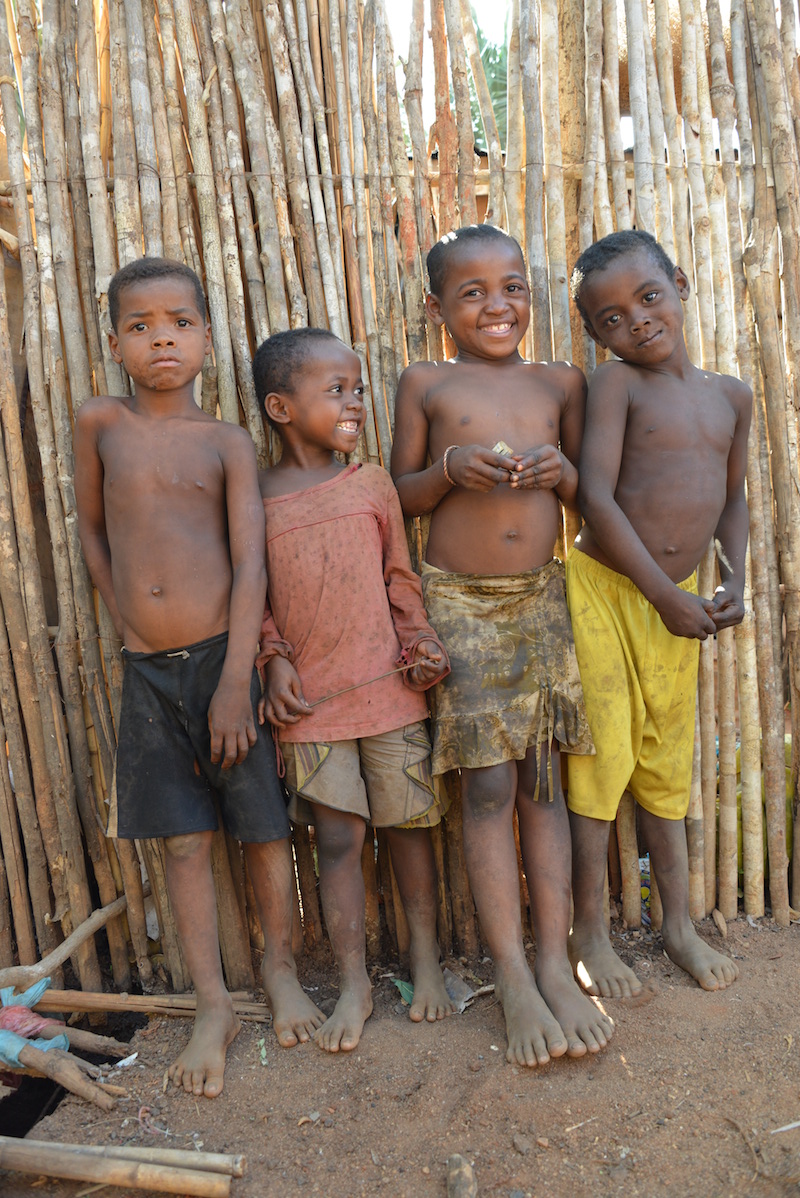 In Madagascar, mothers must overcome many challenges to see their children grow and thrive. Thankfully, however, they no longer need worry about losing a newborn to tetanus. ©Kiwanis International/2013/Kasey Jackson
The poverty creates tremendous challenges for women and children, from chronic malnutrition to a lack of access to clean water and health services. Madagascar's health system has many dedicated doctors and health workers, but they must often make do with very scarce resources.
More than 3 out of 4 children in Madagascar live in extreme poverty.
The majority of the population lives in rural areas, often hard-to-reach even before the rainy season begins and the cyclones come wreaking their annual destruction upon the country's transportation infrastructure. For 4 to 6 months each year, some 40 percent of the population is completely cut off from health facilities and other basic services.
Half the children in Madagascar are chronically malnourished, which gives the country one of the world's highest childhood malnutrition rates. Poor maternal nutrition, feeding practices and food quality limit the capacity of these children to reach their full mental and physical potential. The health situation for pregnant women isn't any better: only 44 percent of all women in Madagascar give birth with the support of a skilled birth attendant.
Mothers and Newborns at Risk
Not surprisingly, until this summer, Madagascar was one of the 25 countries around the world where tetanus still put the lives of mothers and children at risk. Maternal and neonatal tetanus (MNT) is a disease of the poor, a disease of places like Madagascar. Most Americans cannot imagine losing a child to tetanus, yet MNT steals the lives of nearly 60,000 babies and a significant number of women each year in developing countries.
The disease is a cruel and ancient killer that produces excruciating convulsions and intense pain. It is caused when bacteria, found in soil everywhere, enters the bloodstream through open wounds. In developing countries, women and their newborns are especially vulnerable during and after the birthing process. The reason: women often deliver at home using unhygienic birthing practices. 
The Campaign to Eliminate MNT
In 1999, UNICEF made a commitment to eliminate tetanus among mothers and their babies everywhere, convening a powerful international partnership to fight the disease. The primary weapon in UNICEF's campaign would be an inexpensive tetanus vaccine. It costs surprisingly little, just $1.80, to protect a woman and her future newborns. This small amount provides three rounds of immunizations, education on safe birthing practices, health worker training and more. 
A child is vaccinated at Tsimafang Health Center in Belo Tsiribihinha district, Madagascar. ©Kiwanis International/2013/Kasey Jackson
While the solution may have been simple, enacting it in Madagascar was anything but. The goal: immunizing all women of reproductive age involved many complex and challenging tasks. Partnering with local communities and empowering health workers was critical. 
It costs surprisingly little, just $1.80, to protect a woman and her future newborns from tetanus.
Even without a car, or sometimes even roads for that matter, health workers found ways to deliver the vaccine to the women who needed it the most – often walking for miles under the hot sun, pushing ever onward through Madagascar's beautiful but unforgiving terrain. Health facilities in remote areas were pre-stocked with enough supplies to last throughout the rainy season, communities were educated on clean birthing and proper cord care practices, and immunization coverage was carefully monitored.  
35 Down, 24 To Go
In June 2014, the World Health Organization confirmed that Madagascar had eliminated MNT — a major achievement for a country facing enormous social, political and economic challenges. The announcement marked the 35th country in which UNICEF and partners have helped eliminate the disease since taking on the challenge in 1999, and leaves 24 countries still to go.
Completing that work will be made possible through the determination and support of its partners. UNICEF and the global service organization, Kiwanis International, joined forces in 2010 to launch The Eliminate Project. Its one mission: providing the funds necessary to wipe maternal and neonatal tetanus off the face of the Earth. Madagascar's success shows that with passion and dedication, this goal is not merely audacious, it's achievable. 
The elimination of MNT is defined as less than 1 case of neonatal tetanus for every 1000 live births in all districts in a country. In 2013, MNT was eliminated in six countries: Cameroon, Cote d'Ivoire, Gabon, Iraq, Laos and Sierra Leone. Madagascar is the first country to eliminate MNT in 2014.
HELP SAVE MOTHERS AND BABIES FROM TETANUS
A mother and her children in Madagascar. ©Kiwanis International/2013/Kasey Jackson