The Last Malaria Survivor on Sabang
As 9-year-old Adelia glides her bicycle through the streets near her home in Batee Shok village, Sabang Island, Indonesia, it's hard to believe she was once caught in the grip of a life-threatening disease.
"We thought it was a normal fever, but it didn't go down," Adelia's mother recalls. "She was shivering and shivering. When we brought her to the health center, she tested positive for malaria."
Adelia recovered fully—she was treated immediately—but her story is more than a personal victory. Adelia is the last malaria victim on Sabang. Her good health is a triumph for an entire community and powerful proof of UNICEF's unique ability to produce long-lasting change.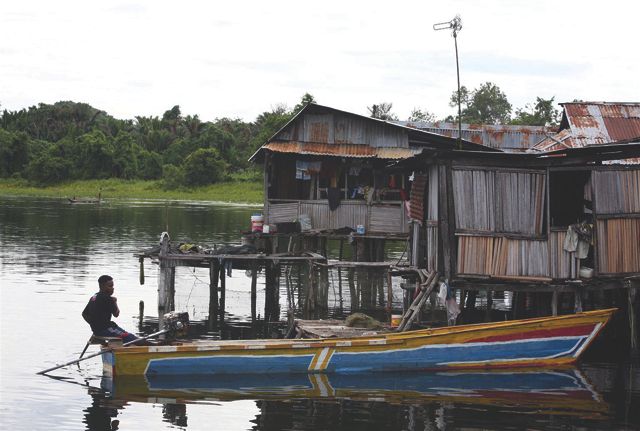 Huge segments of Indonesia's population, particularly those in rural areas, have not benefited from economic growth.
The need for children's programs in middle-income countries such as Indonesia isn't always as obvious as it is in the poorest nations, but these countries are home to nearly 75 percent of the world's poor. UNICEF works in middle-income countries to make sure that children remain at the center of policy debates about health and development.
By collaborating with governments, convincing them to put children's needs first and direct resources toward those needs, and by providing technical knowledge, UNICEF is helping to save children's lives, at scale, over the long term.