Welcome to UNICEF USA!
Stay informed on UNICEF's work saving and protecting children around the world
"Why would I want to make you sad?" she asked. "If I did want to make you sad, I would tell you the story of when we got on the boat."
These are the words of 7-year-old Malak, a girl forced to flee her home in Syria, but they reflect the emotions and experiences of millions of children around the world.
50 million children have been uprooted from their homes and forcibly displaced, both within their own countries and across borders. More than half -- a shocking 28 million -- have been displaced as a result of conflict.
These are not just numbers. These are children like Malak, like Amal, like Alexis, like Mustafa. We are looking at 50 million children –more than the populations of Texas and New York combined—living in fear, fleeing conflict, and feeling the brunt of a world wrought with violence.
So as we recognize International Day of Peace, we mournfully acknowledge that the world is not a peaceful place for children. Between 2010 and 2015, we saw 15 conflicts break out or reignite across the globe. In that same time period, the number of child refugees increased by roughly 75 percent. In 2015, over 100,000 unaccompanied minors applied for asylum in 78 countries – tripling the number of those in 2014.
Some children are forced to flee their homes and "safety nets" while others are fleeing their homes in search of basic necessities and better protection. In Central America, where gang violence and child homicide rates are among the highest in the world, and stifling poverty leaves young people with few options for education and employment, thousands of children are risking their lives to travel to the United States. Within the first six months of 2016 alone, over 26,000 unaccompanied children were apprehended at the U.S. border -- approximately 150 children per day.
These trends are startling, but when we dig below the surface of the numbers, we see that they do not capture the full picture of what children have experienced and will continue to face for years to come.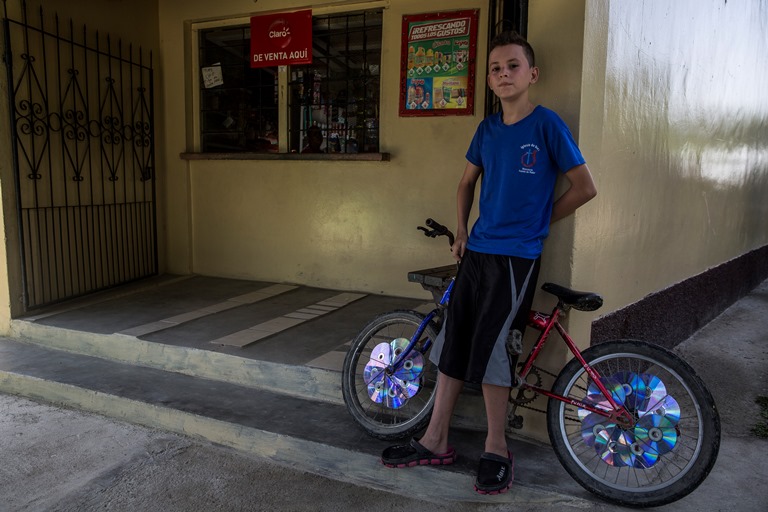 Thirteen-year-old Alexei recently tried to make it to the United States with his mother and a brother, but only got as far as Guatemala. He won't say exactly why they decided to turn back, simply that "things got ugly." Alexei and his family were fleeing poverty and violence in hope of a better and safer life. "There is a lot of poverty here, and there are a lot of gangs," says Alexei. Asked if he enjoys school, Alexei shrugs. "More or less … less because sometimes when I go to school all I have is a cup of coffee and some biscuits."
Smuggled by truck and squeezed into a car trunk, 13-year-old Allahyar and four Afghan boys fled the Taliban in Afghanistan, traveling through Pakistan and Iran to Turkey. "The journey is difficult", he says, now in Serbia after a treacherous sea crossing, "but we have no choice."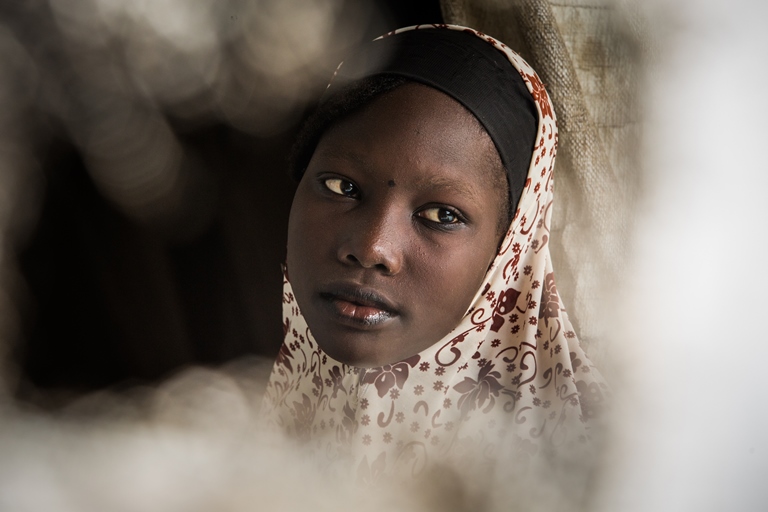 Khadidja, a 15-year-old girl from Chad, was forced to move five times over the past six years. The first time she moved with her family was after a severe drought ravaged her village in Nigeria. The second, when Boko Haram threatened her school. Soon after that, she had to flee again when Boko Haram attacked her village. "I wanted to take my school books, but I couldn't even do that," explains Khadija. "All we left with were the clothes on our backs; we walked for days, barefoot."  Now she lives in Dar Es Salam refugee camp, in Bagasola, uncertain about the future. "I'm sure it is not over yet," she says.
What is the common factor that unites the stories of Alexei, Allahyar, and Khadija -- children from three very different regions around the globe?
The answer is one word: violence.
Whether it's gang violence, conflict spurred by extremist groups, or abuse at home, violence is changing the way children perceive the world around them. It forces them to operate out of necessity rather than choice and exposes them to high levels of trauma, danger, and exploitation.  This has huge implications for our future, for our progress toward a more peaceful world, and for our global efforts to end trafficking.
Why? Right now, an estimated 20.9 million women, children, and men are victims of forced labor and human trafficking. Factors such as extreme poverty, mass displacement, and lack of economic opportunity act as catalysts for exploitation -- meaning that when these factors increase, instances of human trafficking are bound to increase as well. So, when we see that 50 million children are being displaced around the world, and 86.7 million are growing up in conflict zones, an increase in exploitation is sure to follow. If vulnerable populations are increasing, we must scale up global efforts to prevent trafficking, minimize legal loopholes, and strengthen protections for refugees and migrants.
For International Day of Peace, we owe it to the world's children to prevent, reduce, and respond to violence.
If we don't, we accept the fact that millions of children today will become tomorrow's victims of exploitation. If we don't, children on the move will fall through the cracks. If we don't, we will not only miss our goals for sustainable development, but lose the progress we've already made for the world's children.
For International Day of the Peace, children like Alexei, Allahyar, and Khadija motivate us to do better -- to convert words into action, to work harder for a future in which violence is a thing of the past.
Do something now!
1. Write an electronic letter to President Obama, asking him and other world leaders to prioritize the rights of child refugees and migrants!
2. Host a fundraiser or donate to the U.S. Fund for UNICEF. UNICEF has a four-point plan to assist children on the move and their families. Read more about what UNICEF is doing here.
3. Even a small #actofhumanity can make a big difference. Learn more about what you can do to join the movement and build a better future for children by clicking here.
4. Watch and share the stories of children uprooted around the globe. Post these videos and resources on social media with the hashtag: #actofhumanity.
5. The creators of Not My Life are in the process of filming a new documentary about the trafficking of refugee and migrant children called Heart of the Matter. Learn more about the film here or email endtrafficking@unicefusa.org to host a Not My Life screening.