Gifts and Other Offerings that Give Back This Holiday
Are you looking for ways you can make a difference this holiday?  Several of the U.S. Fund for UNICEF's corporate partners are offering a variety of ways to give back this season. From soft toys to baby clothing, the U.S. Fund for UNICEF has partnered with leading brands, offering exclusive items and opportunities benefiting UNICEF's programs that save and improve children's lives.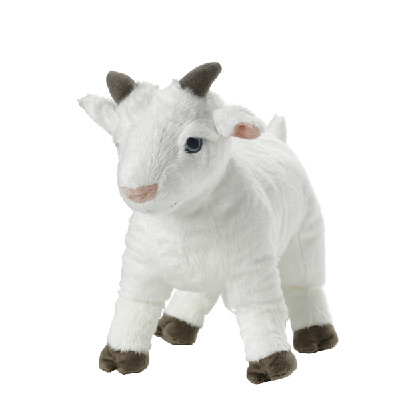 IKEA "Soft Toys for Education"
From November 9 to January 3, for every soft toy or children's book sold in IKEA stores, the IKEA Foundation will donate one euro (approximately $1.30) to support UNICEF and Save the Children's global education programs.  The Soft Toys for Education collection includes a wide range of woodland and fairy tale creatures with accompanying story books. The 2014 collection includes newcomers such as KATTUGGLA the soft toy owl and PIPHARE the soft toy rabbit. For more information, visit www.ikeafoundation.org.
Also this holiday, IKEA will donate 100% of the purchase price from each UNICEF holiday card pack sold in IKEA stores throughout the United States to support UNICEF programs.
H&M New Born Exclusive

H&M's New Born Exclusive collection, exclusively available online, is a range of clothing and accessories for babies.  10% of the purchase price of each item sold will be donated to help UNICEF deliver life-saving vaccines. Please visit H&M's site for more details.
American Airlines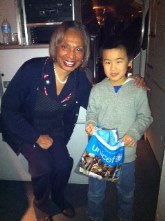 Traveling to visit family and friends around the globe this holiday season? Through UNICEF's Change from Good program on American Airlines, you can donate your unused foreign and domestic currency on select international American Airlines flights or at Admirals Club® and Flagship Lounges® to make a difference in the lives of children in need.
Delta Air Lines

You can put your Delta SkyMiles® miles to good use this holiday by donating your unused frequent flier miles to the U.S. Fund for UNICEF. Delta SkyMiles members can visit the link below for more information and to donate miles: www.delta.com/skywish. For more information on these and other UNICEF "Offerings that Give," please visit www.unicefusa.org/specialoffers.
Western Union
This holiday, donations made to support UNICEF's education programs for Syrian children will be matched one-for-one by Western Union through December 31, 2014, as part of their Education for Better Fund, aiming to raise a total of $100,000. There are currently 2.8 million Syrian children that are no longer in school. For these children, what's at stake isn't politics. It's their future. Having already lost their homes, schools and communities, their chances of building a future may also soon be lost. Help us reach our goal by donating today: www.unicefusa.org/westernunionsyria.
UNICEF does not endorse any brand or product. No part of the purchase price is tax deductible.